Bitcoin Price Passes 2000$,
Ethereum all-time high with almost 130$
Steem back to August 2016 value 1,21$, looking great so far,




Total Market Capitalization in Apr. 2017: around 30 000 000 000 $
Total Market Capitalization in Today: around 68 794 200 000 $ (+38 B$)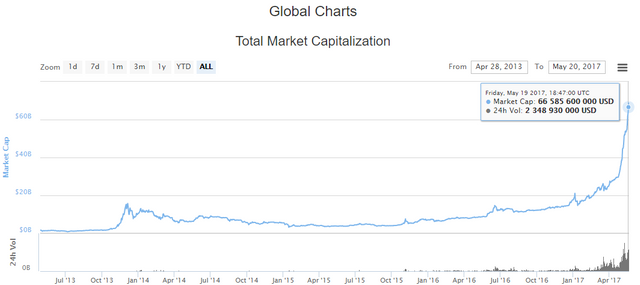 What happening right now to cryptocurrencies is just crazy!
Is it the network effect from India, Japan, China, etc. ?
More than ever, we should definitely try to be liable for Steem value (as actor, stake/share-holders, users of the Steem Blockchain) and try to act for the platform as fair as it's required for our ecosystem to stay sustainable and help it to keep growing like it does.
---
IT'S TIME TO SNOWBALL! ;)
---