Did you know there's a chapter about Steemit in a new book about token economics? And not just any bundle of fluff, but a serious work from an academic for a general audience. Token Economy: How Blockchains and Smart Contracts Revolutionize the Economy was written by Shermin Voshmgir, director of the Research Institute for Cryptoeconomics at the Vienna University of Economics.
I noticed the book at the Lisk Center while I was working there. Jurre from the Lisk Center received a signed copy from the author at a conference.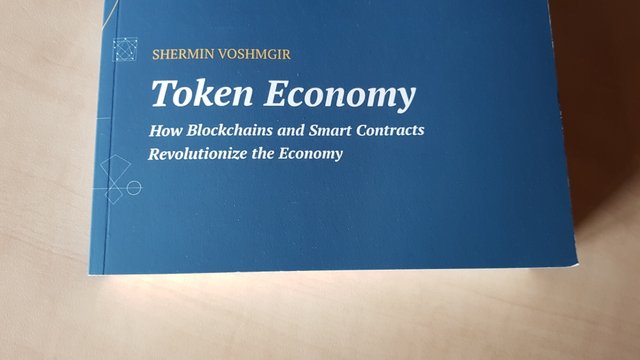 Here's my first impression from scanning the chapter about Steemit quickly. Voshmgir is critical, especially about the lack of documentation and the highly concentrated ownership of coins. She does seem to respect Steemit for pioneering, though. I raised an eyebrow when reading that we could have used Ethereum tokens instead of a dedicated blockchain if the platform had been launched later. That's rather optimistic about Ethereum's capacity.
Anyway, I appreciate the attention. And I agree that the financial inequality is holding us back. Fighting for scraps is not attractive to newcomers. It's a reason for limiting my efforts here.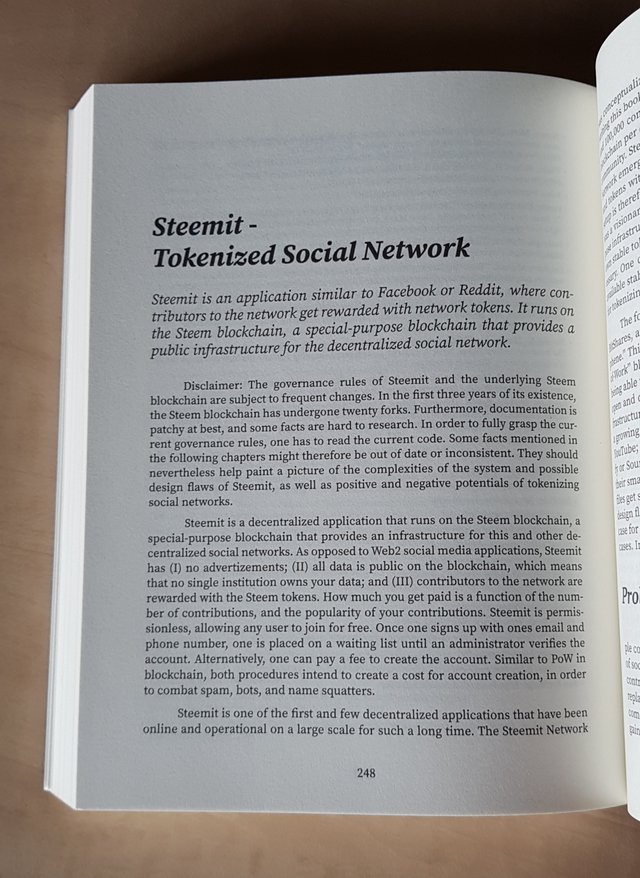 I raised two eyebrows when I saw that the author proudly mentioned having been one of the curators of "The DAO" in her bio. Not because it was hacked, but because it was a horribly naive way of investing money. I think most people involved in that episode would rather forget it (except Vitalik of course, who doesn't have human emotions).
As a preview, Voshmgir posted a related chapter about purpose-driven tokens on Medium, in which she discuses incentives, public goods, the tragedy of the commons and behavioral nudges.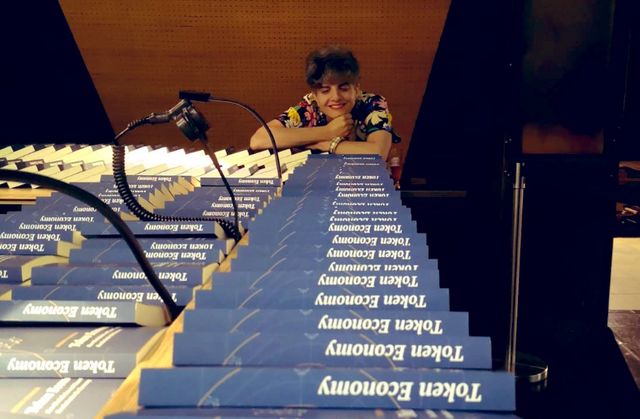 The book appears to be self-published in English, while O'Reilly is publishing the German translation. From her Twitter account, this is the author posing with her books. Dr. Voshmgir is a popular speaker, has a PhD in IT management, describes herself as an Austrian with Iranian roots, and used to make video art before she became fascinated by the economics of cryptocurrencies.