Weku promotion
WEKU is a combination of blogging and social networking website with added feature of getting paid in the form of weku tokens just like steemit. It is decentralised blockchain based community for everyone of us .
.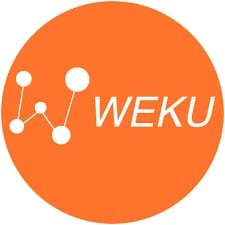 One special benefit for steemit users is that you need exert in learning its terms and conditions etc because it is similar to ateemit . Most important point that I would like to highlight is that WEKU is growing fast but yet it is ita initial stage as for number of users is concerned so it is easy to gain repo and earn weku, which is definitely gonna get difficult as the time passes by . I can exemplify it by providing link to my blog and there you will come to know that I gained repo 59 in due course of 10 days while I have been on stwemit for near about one year and my repo here is evident to you.
So you should not delay any more . Come let us rock on weku.