Crappy Notification System From Steemit
I don't like the new UI improvements, notifications. For Steemit users, sure that is an improvement.
But for Steempeak users, it is a regression. Steempeak notifications were far better before Justin's release.
Steem Notifications On Steemit
The red circle is too flashy. The popup menu doesn't show the notifications but only a link to the page and a useless repetition of the number already seen. Two clicks are needed to see the new notifications.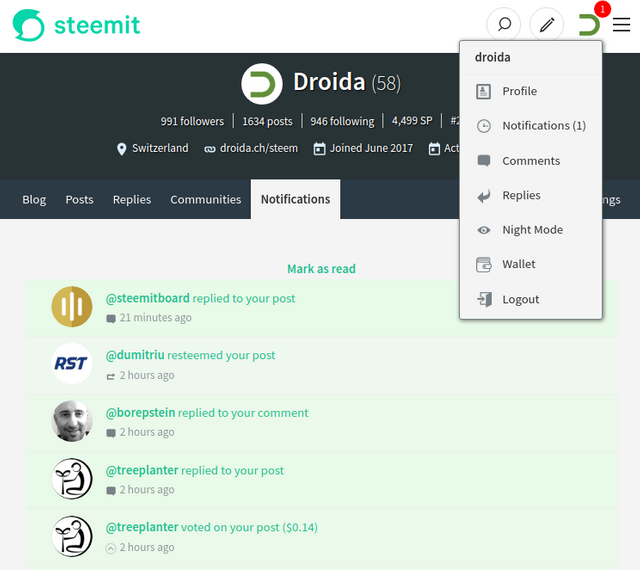 Steem Notifications On Steempeak
Notifications on Steempeak were great already before the release. The popup menu shows the last ones without a second click.
Before Justin Sun's Release
Transfers and rewards could be notified. Notifications could be filtered, only choosen categories were shown and triggered the red circle accordingly to the filter.
Now The List Is Fixed
Now the notification reading time is written in the blockchain. That should be stored in a cookie or in a preference hosted on the website, like Steempeak was doing. It is a threat to privacy.
Steempeak Notifications Were Far Better
The list is fixed and you can't choose the categories anymore. The implementation of the notifications by Steemit in Steem is worse than what was on Steempeak.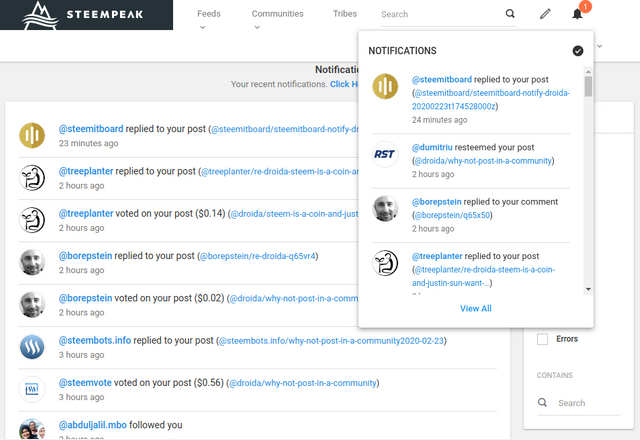 The Pros
Resteems and mentions are notified. That was already so on Steemworld.org.
So much time of work for that!
Steemit, have you no shame? What a disaster will be SteemiTron?