Following one of the most common suggestions ever since I added the SBD / STEEM chart to steem.supply, I implemented a couple more time windows for it. As of now, you can see the historical SBD to STEEM evolution for 7, 30 and 60 days. When the site loads, it defaults to 7 days, but you can switch with any of the buttons above the chart.
Here's how it looks with current data:
---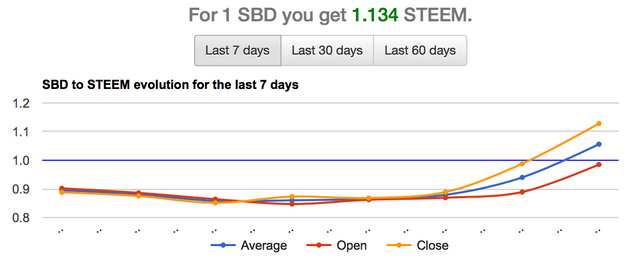 ---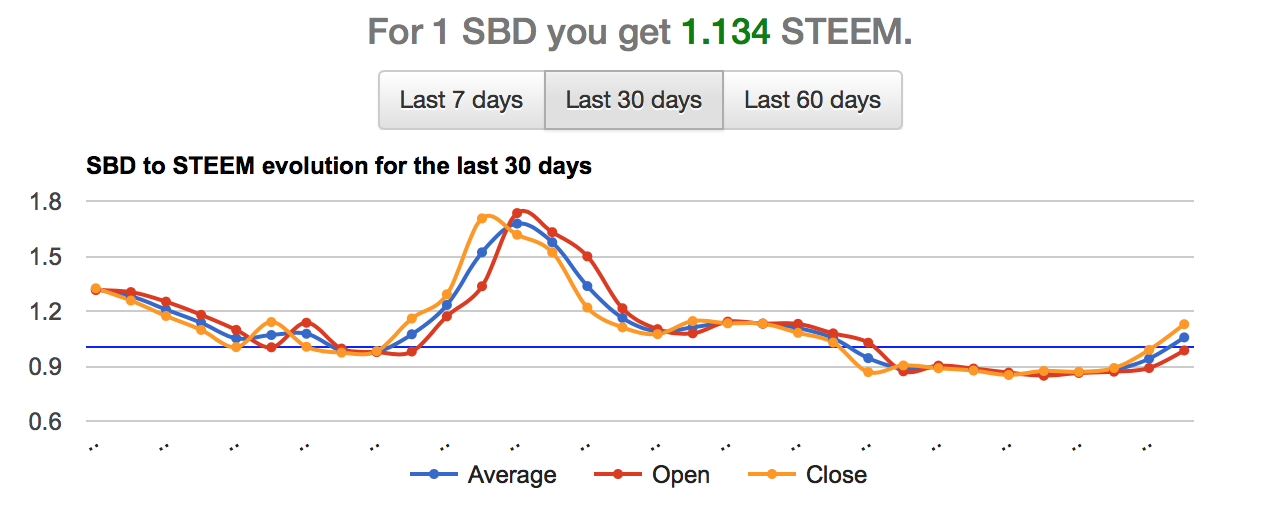 ---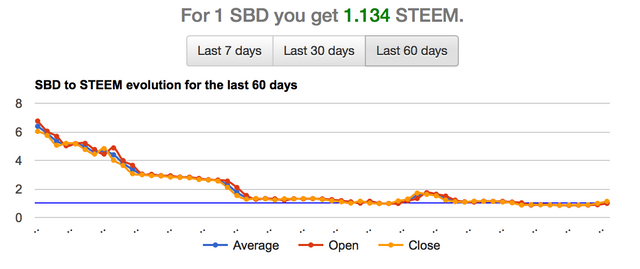 ---
There is also a baseline for the parity value, meaning 1.0, which is colored in blue.
As always, looking forward to your suggestions, criticism and feedback.
---
I'm a serial entrepreneur, blogger and ultrarunner. You can find me mainly on my blog at Dragos Roua where I write about productivity, business, relationships and running. Here on Steemit you may stay updated by following me @dragosroua.


---
Wanna know when you're getting paid?
I know the feeling. That's why I created steem.supply, an easy to use and accurate tool for calculating your Steemit rewards
It's free to use, but if you think this is a useful addition, I'd appreciate your witness vote.
Thank you!
Psst: new to Steemit? Start Here