dMania v0.8: Feed Page - Emojis in Comments - New NSFW Feature and more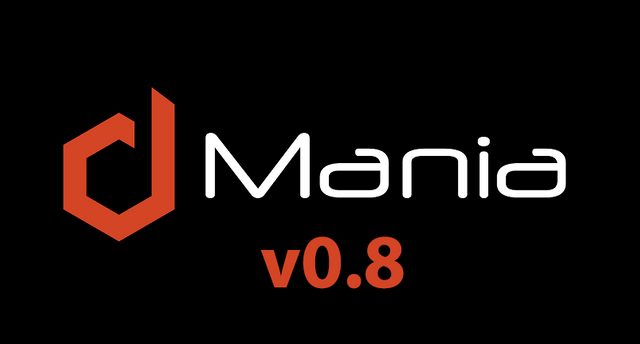 It has been a while since the last version update of
dMania
. There were some other issues with the reward distribution, the bot and a mining script attack that had to be resolved. I have continuously released smaller updates and fixes the last few weeks and months. Now I have a bigger update ready and I hope you like the new features.
Feed Page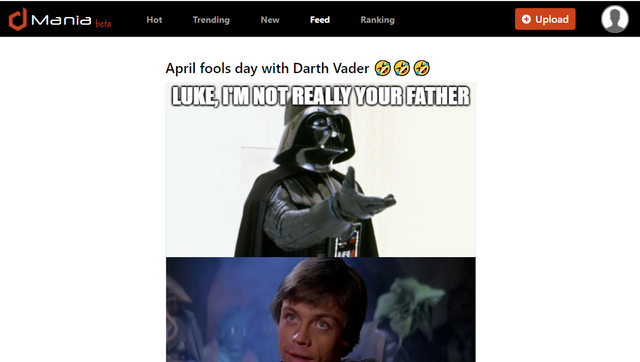 There is now a feed page that shows all posts from dManiacs you are following. This was a feature requested by many users. Users should be aware that when you follow someone on dMania, you will follow them on Steem and you will see all posts on your Steemit feed too. Some users don't want that. I have waited to add a feed page because of that issue. I thought Steemit will fix that soon or at least when Communities are here that issue will be resolved. Unfortunately Steemit hasn't provided a fix for that so far.
dMania is a separate app on Steem and can't always consider the visibility on other apps on Steem, even when it's Steemit. I still think it is a great feature and will improve the overall curation on dMania.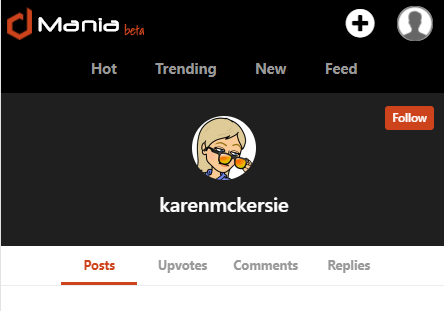 On the profile page there is a new button to follow or unfollow users.
Updated NSFW Feature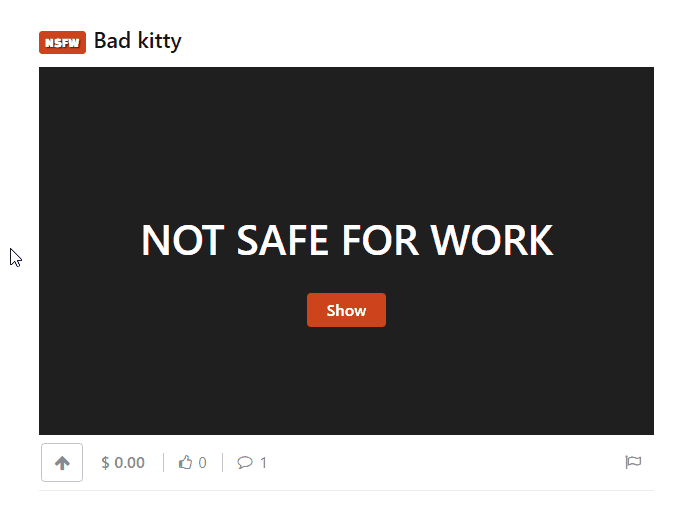 dMania already had a feature to mark posts as NSFW(Not safe for work). The old version only allowed to show or disable NSFW posts in the settings. NSFW posts were disabled by default and were less visible because of that.
The new version shows a warning for NSFW posts by default. Users can change the visibility of NSFW posts to show warning, always show or always hide.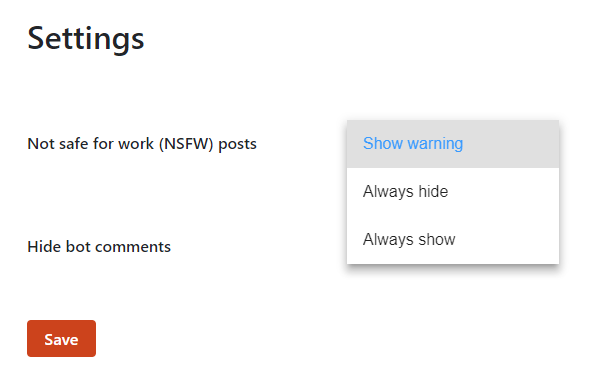 I want to clarify that dMania is not a place to post porn. Post your porn somewhere else. It should stay below FSK 18. Some sexy posts are ok, but dMania is a place about funny and interesting stuff.
I encourage all users to flag porn.  If a NFSW post was not tagged as NSFW, it should be flagged too.
Emojis for Comments

This is a feature that is clearly missing on Steemit and I always have to use some external page to find and include emojis . On dMania it is now possible to select emojis for comments. At the moment there is a small selection of some commonly used emojis.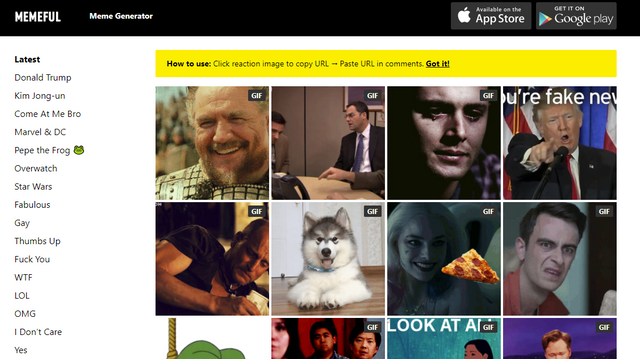 The image icon in the comment box links to https://memeful.com/. On Memeful you can select memes or GIFs to respond to posts. The best way to respond to a meme is with another meme. On Memeful there is a great selection of memes and GIFs. Just click on the picture you like and it will copy the link.

There are not a lot of comments on dMania at the moment and I hope those changes will encourage users to post more comments.
Updated Supporters Page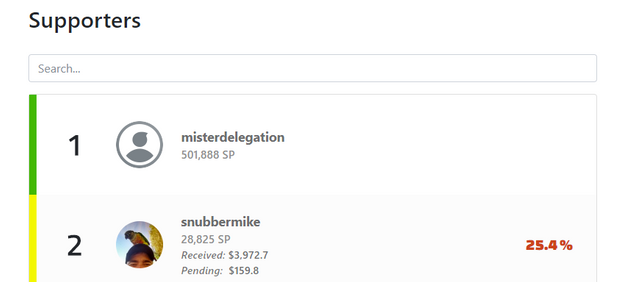 I have updated the supporters page and improved the usability. It is now possible to search for supporters.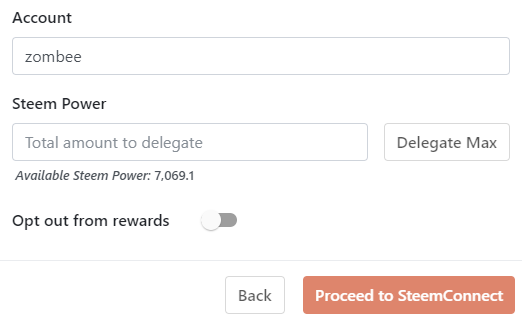 The new delegation dialog shows the available Steem Power for an account. The available Steem Power has a safety check, so you don't delegate everything. That has happened to some new users and they couldn't operate on Steem anymore. The check makes sure you have at least 10 SP left.

dMania shows your active contribution with a button to update or remove it.
Disable Audio for Videos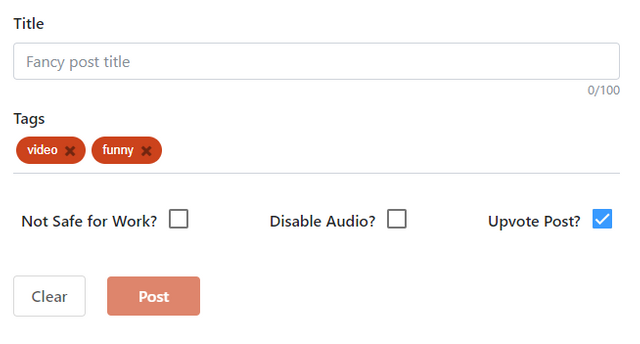 dMania already checks if their was an audio stream included in the video. It will hide the mute/unmute button if no audio stream was found.
That automatic check doesn't always work and sometimes users don't want to enable audio for a video. It is now possible to disable the audio for videos. That will basically turn a video into a GIF.
Better Performance
I have improved the performance on dMania and most things load a lot faster now.
Navigating to the post detail page happens instantly and only the comments are loaded afterwards.
dMania now uses the user image service from Steemit. Posts load faster because the user images don't have to be fetched separately and are only fetched on demand .
The settings of the logged in user are now stored and loaded from local storage as well. That fixes the problem that sometimes loading the data for the logged in user takes some time.
dMania supporters receive 15% of the rewards on dMania and control the upvotes of the dMania bot. The dMania bot uses the collected Steem Power from supporters to upvote posts on dMania. To become a dMania supporter, you have to delegate some Steem Power to dMania. The minimum is only 5 Steem Power. The more Steem Power you delegate, the higher your rewards and the more power you have on dMania. By delegating Steem Power, you are lending your Steem Power to dMania. The Steem Power still belongs to you.
Supporters
There are already over 450 dMania supporters:
@misterdelegation
@snubbermike
@cnts
@zombee
@picklejar
@inertia
@elgeko
@neworleans
@mat1973
@kalvas
@equ1l1br1um
@vitruvianman
@howtostartablog
@northeast
... and many more


If you have any questions join our Discord server


Please upvote, post and comment on
dMania
to support this project. Every single upvote counts. You can contact me on Discord if you find any bugs or if you have ideas for new features. Please resteem and upvote this post and tell everyone you know who likes memes about dMania. Follow
@dmania
and
@zombee
to get the latest updates about this project.