DLIKER - Launch of New Token on STEEM Engine By DLIKE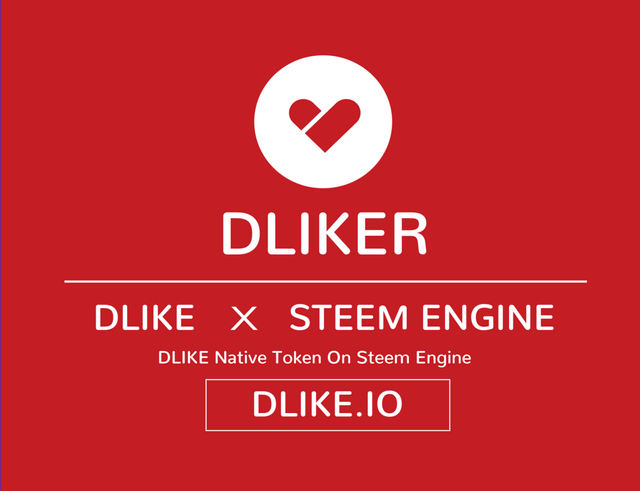 Hello Steemians!
We are excited to announce the launch of new token for Dlike platform on STEEM Engine. Below are basic details about new token
New tokens launched on STEEM Engine are, DLIKER and DLIKEM
DLIKER token is built for dlike platform so no specific tags are needed to get upvote
Any user can stake DLIKER token to upvote and curate posts on dlike
Posts on DLIKE platform will also get DLIKER upvotes from main @dlike account
What are DLIKER and DLIKEM Tokens?
DLIKER is native token for DLIKE platform based on STEEM ENGINE. DLIKEM is the mining token which users can stake to earn DLIKER tokens every hour.
How DLIKER works?
DLIKER tokens are distributed in 2 ways
1. 75% Proof of brain (50% authors – 50% curators)
2. 25% Proof of Mining
Proof of brain is the basis of STEEM blockchain which means create content and curate content to get rewarded.
As compared to steem engine based tribes, where users have to use a specific tag to get upvoted, DLIKER is built for dlike platform so only posts made on dlike platform gets upvoted without use of any specific tag.
Any user can stake DLIKER tokens to upvote and curate dlike posts to earn rewards.
All users of dlike platform will get upvotes from main @dlike account just like they are upvoted for steem. Every PRO user will get 3x upvote as compared to other users.
DLIKER has 50% author and 50% curation reward split. The curation reward generated for main @dlike account will be burnt after paying daily reward to delegators out of it. ( see details of delegation below)
Payout window is 7 days and un-stake period is 9 weeks.
Dedicated account to kill abuse @nodlike4u (1M tokens staked)
DLIKER token rewards claim, staking and transfer options will be available in dlike wallet in coming weeks.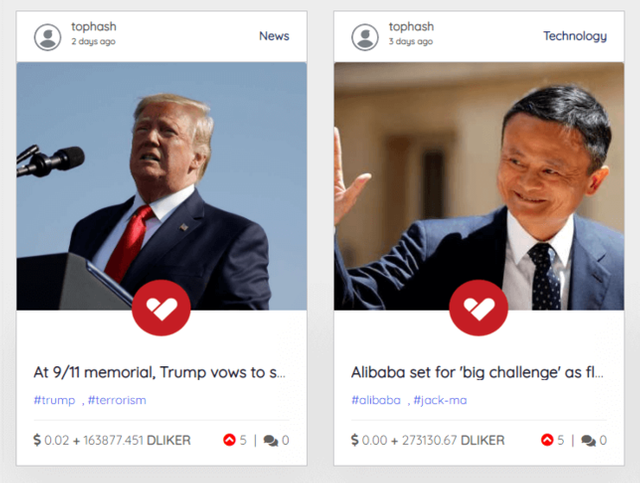 DLIKE Miner Token – DLIKEM
DLIKE Miner token (DLIKEM) can be staked to passively earn DLIKER tokens. 25% of the inflation pool goes to the miners and there are 40 winning miners each hour.
In addition to hourly DLIEKR token reward for miners, top 21 DLIKEM stakers will earn equal number of DLIKE tokens every week.
DLIKEM is available in limited number of 40k tokens out of which 33k are available as sell wall on Steem Engine Market for 10 days. Any unsold miners out of these will be burnt permanently. So after 10 days, the only way to get miners will be on the open market from other users.
Delegation Rewards For Delegators
We will be shifting delegation reward to DLIKER token from DLIKE in next couple of weeks. This will apply to all existing delegators as well as new delegators.
We will be rewarding all delegators on daily basis in the form of DLIKER at a rate of 25% APR. This daily reward will be paid out of curation reward generated for main @dlike account as remaining curation balance will be burnt permanently. To earn daily delegation rewards (DLIKER Tokens), delegate SP (STEEM Power) to @dlike.
Inflation Pool Details
With a pre-minted 1.5B DLIKER tokens, we have set inflation pool at 5% per year which will generate 73584000 DLIKER tokens this year. Inflation rate will decrease 0.5% each year till it reaches 1%.
Out of initial supply, here is split of tokens as more than 75% of this initial supply will be burnt as per community consensus.
50M for airdrops
25M for Marketing and operations
25M for Team and Management
12M for Bounties and Partnerships
13M for Community Moderation
100M for Business development to on-board masses from out of steem community
DLIKER Airdrop – Most Active Users Get Most out of Airdrop
We will be airdropping a reasonable amount (10M-50M) of DLIKER tokens to our users on the basis of their commitment to the platform. All the airdropping will be slow and continuous for next few months to avoid any dumping.
Airdrop will be widespread with few of the below agreed parameters.
PRO users 10k DLIKER Each
To honor the commitment of our PRO users, we will airdrop 10k DLIKER tokens to each of the PRO users after 2-3 weeks.
Early DLIKER Buyers
We will airdrop to all those early buyers who buy DLIKER tokens in first sell wall of 8 days.
Early DLIKER Stakers
All those users who will stake DLIKER will receive highest percentage of DLIKER airdrops.
Active Curators
All those users who will be actively taking part in curation, will get airdrops on regular times.
For user who Staked DLIKE Tokens
All those users who have staked DLIKE tokens for 90 days/180 days will also get DLIKER airdrop
DLIKER Initial Sell Wall on STEEM Engine
We have created an initial sell wall on STEEM ENGINE Market. Tokens are available in a very limited quantity around 1M and there will be no more sell orders from issuing account once these are either filled or 8 days after launch, when anything remaining will be burnt permanently.
DLIKER - A new era for DLIKE community!
---
Important: DLIKE token is ERC_20 based token and is entirely different from DLIKER which is solely trade-able on STEEM Engine Market
---
We are thankful to @aggroed and all devs of STEEM Engine for helping us to make this possible for DLIKE community.
We are thankful to @fundition for all the support of upcoming developments.

 @freedom | @supergiant | @devann | @shellyduncan | @vimukthi | @m18207319997 | @hayalet | @daumantas | @arslan.saleem | @steemyoda | @lukestokes | @onetin84 | @afzaal4

Delegate Your SP to Dlike

Follow @dlike for all future updates!
Join our Discord channel for feedback & questions.
Web: dlike.io | App: Android App
Follow us on
Dlike Twitter | Dlike Instagram | Dlike Telegram