Passive incomes with DKPromoter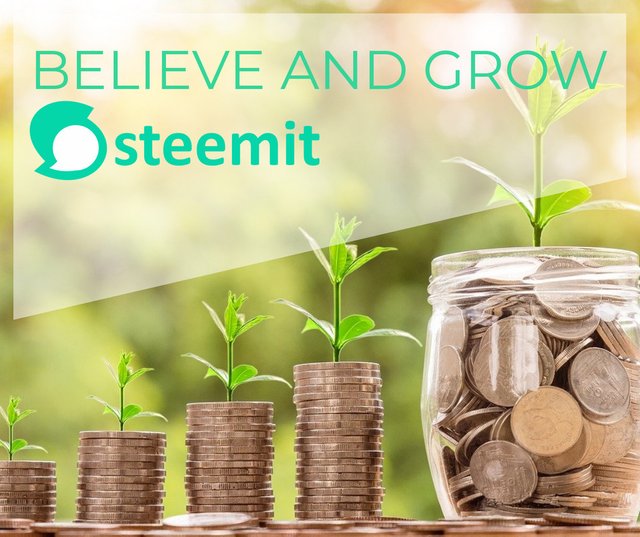 If you have Steem Power in your account and you want to earn income you can choose from three options:
Voting posts in the Steem community. As a reward you will get a proportional return to the value of your vote in the form of more Steem Power. This method requires the active search for the posts you will vote for plus the need to make power down if you need part of the income to cover your expenses. The power down requires 4 weeks to complete.

Follow a voting train. If you don't have time to search for posts you can set your account to automatically vote what an account you have chosen as a "driver" of the vote train votes. You need to trust your voting key to third party tools and you will have to power down the received Steem Power, as in the previous point.

Delegate Steem Power to DKPromoter. Thanks to Steem Power delegation your assets are always safe as they are not really transmitted and you don't have to share any keys of your accounts. Every day you will receive in the form of Steem rewards proportional to the value of your delegation. You will not need to make Power Down and you can easily manage how much of your income you will dedicate to saving and investing, reinvesting with more power up, or to cover your expenses. You can cancel or modify your delegation at any time. This operation only requires 5 days to complete
Delegating your Steem Power to DKPromoter is a totally passive method to monetize your investment.
Current Status
DKPromoter currently receives a delegation of 103,600 Steem Power.
Current yield around 11% APR
How to invest in DKPromoter bot

Get Daily Return by delegating to the bot and earn a passive income on your spare SP while helping the Steem Community

500 SP
1000 SP
2000 SP
5000 SP
10000 SP
20000 SP
How to promote content
Send at least 0.1 Steem or SBD to @dkpromoter with the link to the post you want to promote in the memo.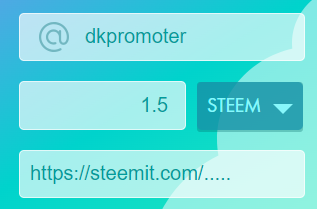 Min mana voting power: 85%
The value of the vote may vary from time to time depending on the total number of votes your post receives and the value and reputation of those votes.
This service is provided by @marcosdk Witness