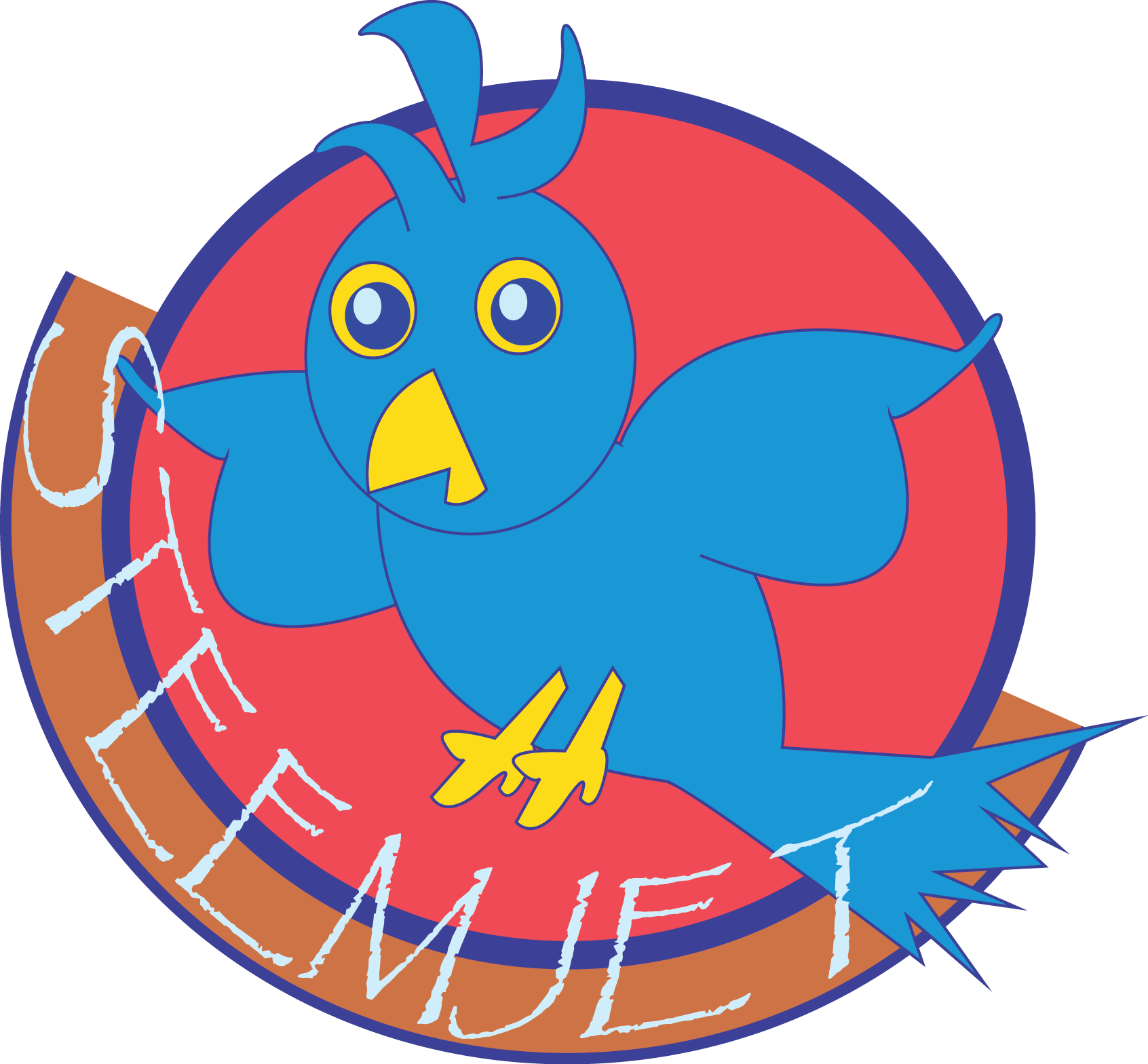 ELI5 = POW (BTC/LTC/VTC) = BLING
Everyone wants some because they know what it is. It is the basis for a style of communicative language which is old school POW. But how long will POS last with melting mining incentives or when will be DAG death due to the absence of any mining incentive? Will POS outlast POW? Will the miners union go on strike when the evil boss BTC halves their salaries just like it did just four quick years before! Nobody knows (spooky).
I don't want to turn this into a scary book and traumatize the youths. Because you can't fool the youths of today.
This is why Olivia and the Superstar introduces the death of the currency debate with the fun and loving Happie The Bird, our official STEEMJET Mascot (required to maintain maximum viewer attention).
Your task is to create Happie The Bird for the STEEMJET community using this beautiful color palette generously bestowed upon us by the great @jogreh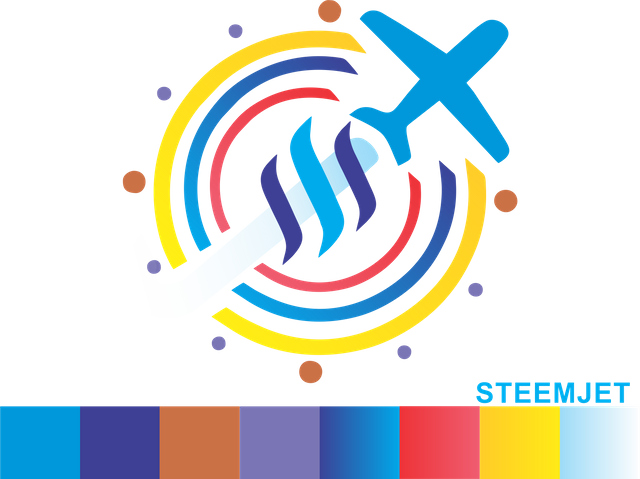 So no matter how long POW/DAG will last into the future before diminishing or neutral mining rewards cause miners to raise prices to compensate during that last brutal halving beating, the main point is that the longevity risk of all currencies ahead of the free currency STEEM in the battle for the golden throne is indeed non-negligible, but STEEM's claim to the golden throne is only as good as the future scalability implementations by our dev team (thanks to profychdon for asking the dev team this). Therefore, attaining network effect through mass distribution tactics like NANO successfuly executed, is our best time-tested crypto marketing strategy. Again this will require a MASSIVE GLOBAL DISTRIBUTION EFFORTby all of us, and our first step is to teach the youth who have no gold or silver that crypto is less damaging to their food and water supply than gold mining.
Once kids realize WHY they need crypto to store their time worked, then they can graduate to WHAT ELSE can crypto do for us (besides clean our drinking water). Any kid who wants to say that BTC mining burns more calories to keep the network up and running than STEEM, NANO, CLOAK, and many other models, is now ready to go off and explore the cryptoverse on his own.
The post kids book discussion, will attempt to assess if STEEM has what it takes to be one of the most widely accepted free cryptocurrencies. Either way, STEEM can never win this race outright because the number of free currencies/service coins will only continue to increase in number. Our fraction of this market space in Lesson 2 (fast free currency) is shamefully small and getting smaller. STEEMJET will be fighting in retreat for Lesson 2 market share through our STEEMJET distribution teaching expeditions. But other than that, we need to split our focus to what we can accomplish in the Lesson 3 space - FREE SERVICES aka FREE SMT.
SMT is our secret weapon to provide free chain-tech crowdfunding for the first time in a very long time, and frankly is one of the only cryptocurrencies to appear in Lesson 3, therefore it looks like the Lesson 3 Logo competition starts, we will be looking for something exclusively and depply STEEEEEEM
STEEM does indeed has some minor market share in the free currency space simply becasue it is free to transact so nobody feels unable to participate, but it is hard to earn STEEM, but nobody can stop you from buying some if you dont mind working for the company to try to promote adoption with the target of max distribution until we reach the next level network effect.
Steem should last at least as long as POW/DAG since it is continuously inflating the currency to keep miners innovating. We just won a chance to try out/audition to the world for the role of: "constant inflation rate currency" currently being performed by paper (Lesson 4)(more dark and grown up/real/look outside and be careful/this wouldn't be an effective teaching tool without a good lesson). Let's not blow this opportunity because time is the enemy in the game of maximum distribution ( we need to think creatively here)
Since STEEM gets to play the role as a FREE CURRENCY with high money velocity due to an immutable inflation rate, the confidence and trust in the system is anchored in that core inflation immutability. But in the case of a DPOS like this, it is possible for the miners to vote in higher mining rewards if they are the masses of the network which it currently appears like is the case. We need to distribute STEEM to everyone but not in a tacky way.
With SMT (Lesson 4)(What else can chain tech do for us)
What else can STEEM do for STEEMJET for free? It can ensure that my employees receive the upvotes they make for their hard work. STEEM can provide these accounting services free of charge. This and SMT are 2 unique free features that STEEM provides and hopes to provide in the future.
EOS hopes to provide chain tech services to any industry from a versatile smart contracting perspective while STEEM takes a more specialized approach that puts a lot of weight in the basic and revolutionary reward-pool/known inflation mining distribution/incentivization model plus the power of representation. Government services are indeed another free one provided by STEEM, although our voting issues are so few and immaterial right now I could not even tell you who I am voting for and/or why.
Because we have this non-negligable part of the free currency space market share already, we can leverage any gains into this space that the universe will allow us through mass distribution of steem for mass adoption.
Which means that even though our currency is currently inflating, our miners are ever incentivised and the emmission rate is still known. In reality we do compete in the currency space on such a small level that our STEEM leaders here know that our next most logically competitive step is to try to carve off the biggest piece of the Lesson 3 sector market cap that we can with:
FREE social networking services - plan your bounties and choose from a talented pool of artists to help you complete your project and are proud to work for the native currency.
FREE accounting services for you employees
FREE SMT
After all, I don't want the kids book to be too long, just visually accepting the fact that STEEM will never beat bitcoin or litecoin in this lifetime because their rise will allow us to still grow several times over if SMT proves reality.
STEEM can offer these free services because our bandwith is so large
In Lesson 2, Nano distributes by having kids put together puzzles (capitcha codes), and it is puzzling to learn to solve the complex social video game that is STEEM distribution where a guaranteed way to get much love from the STEEM community by helping them get massive global adoption
AND Lesson 4.
STEEM introduces us in lesson 4
STEEM POS - clearly incintevises nodes to provide better service, or at least look like they are working harder than the next miner. The problem with this model we have learned is overcoming the
So WHAT WILL BE OUR STEEMJET MASCOT:
Yes, this is a competition for OFFICIAL STEEMJET MASCOT. He will be a bird of your own design. This is what I mean when I say that the community must take over and make us a pet bird that we will cherish for eternity
Again a budget of around 6000 With top prize of 1000.
We are looking for the OFFICIAL STEEMJET MASCOT
This Lesson 3 Logo Competition will again be a derivitive study. This time of @jogreh AND @shartzy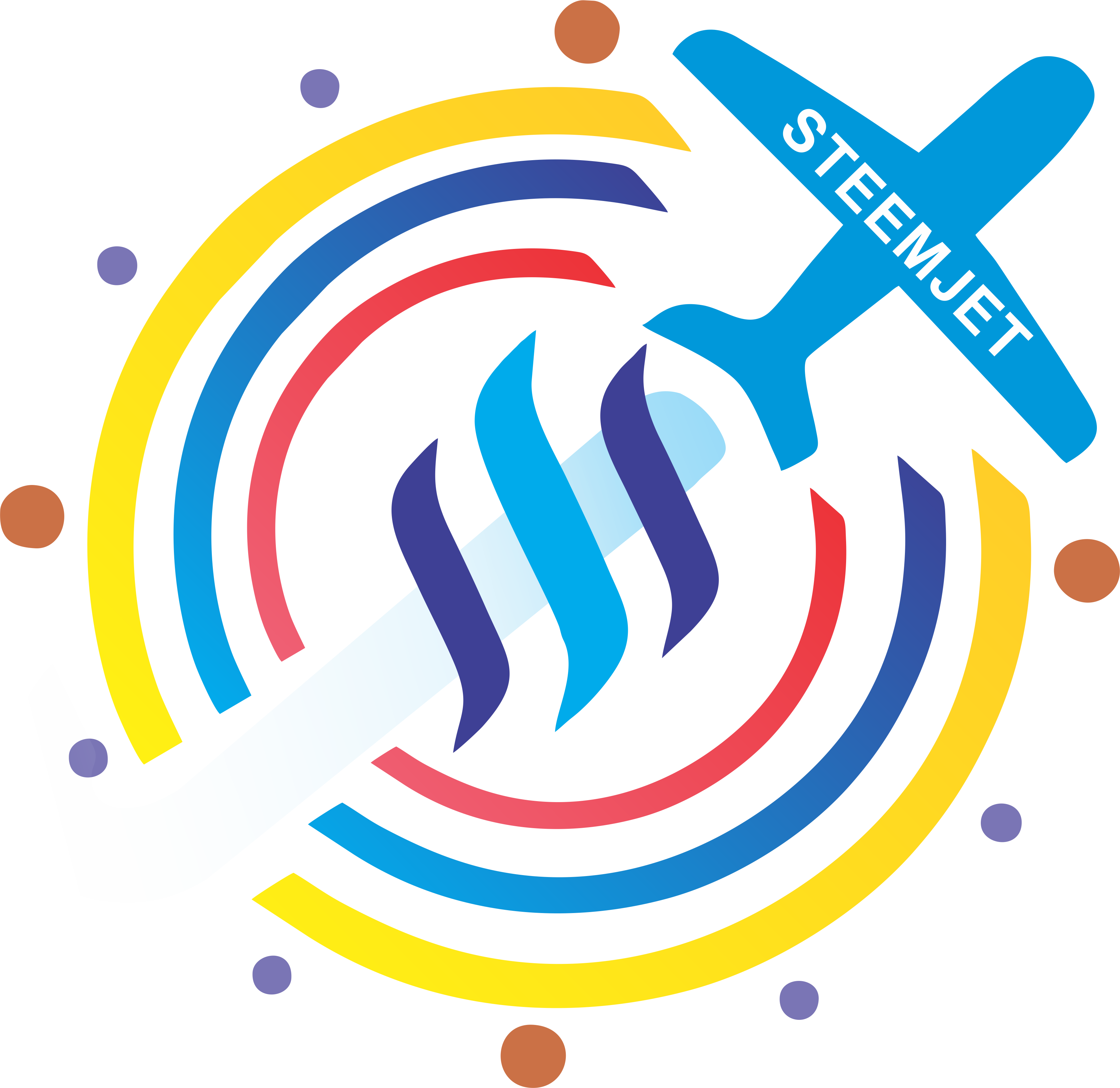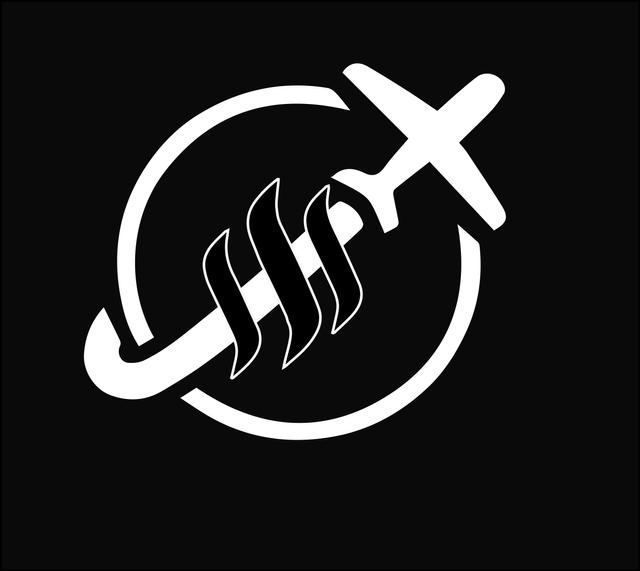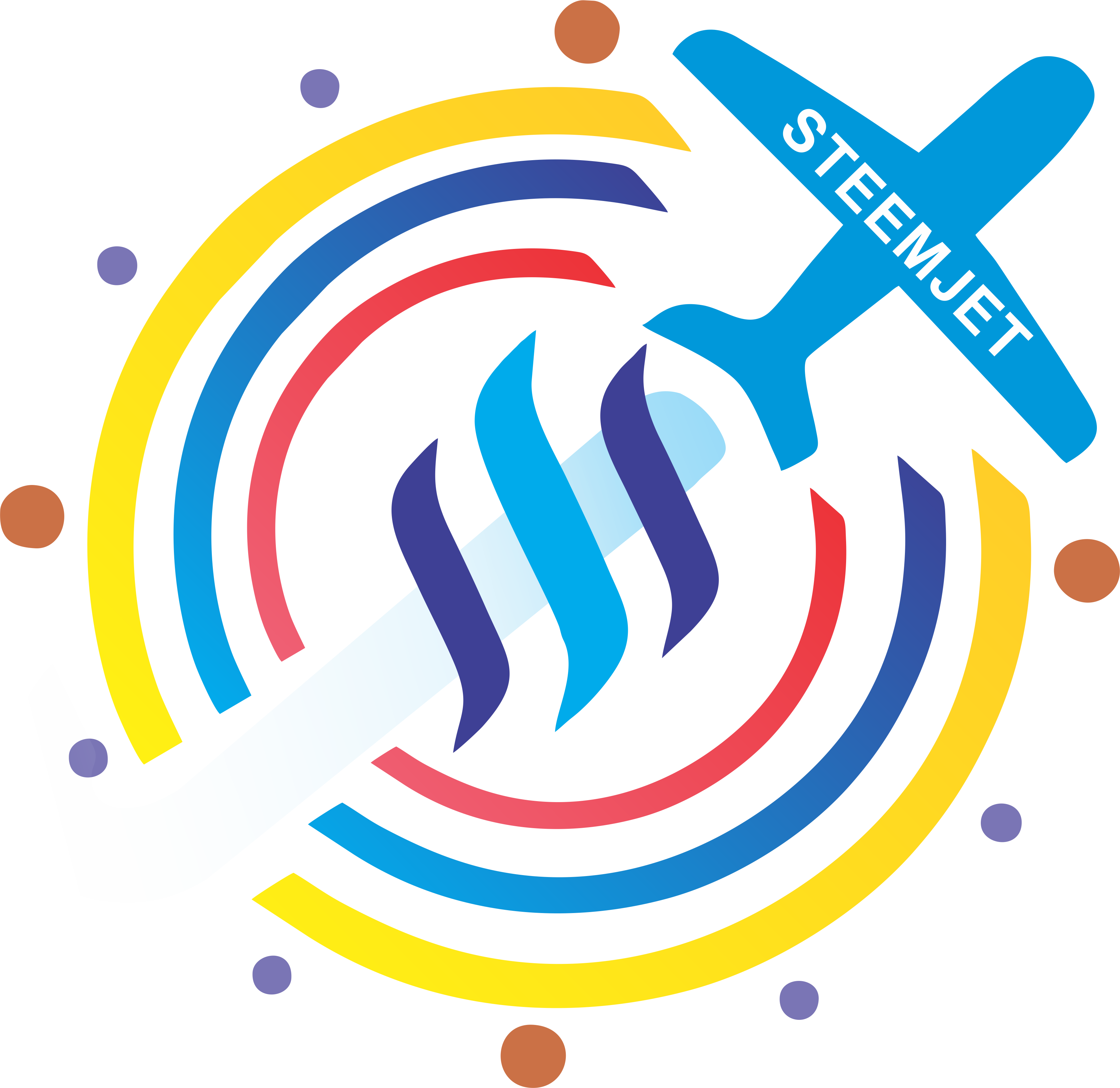 Using @jogreh's unique color scheme, I am claiming that these should be our official colors for promo flags, clothing lines etc.
But never forget @shartzy's original take off point, since we are building a learning tool that will be in a point of the childerens story where the lesson becomes very hard to learn and the kid will get angry without a loveable bird to subliminally lay down the mantra so that by the time that kid has heard the song a dozen times, he might start solidifying those math connestions in his brain intuitively.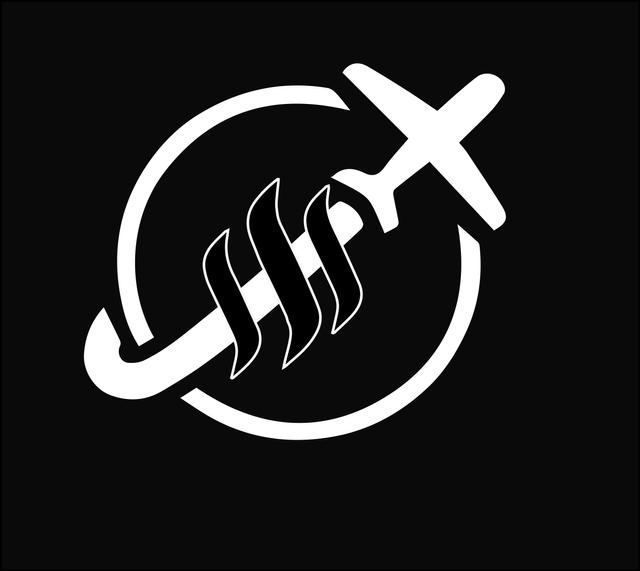 Here are some Happie prospects: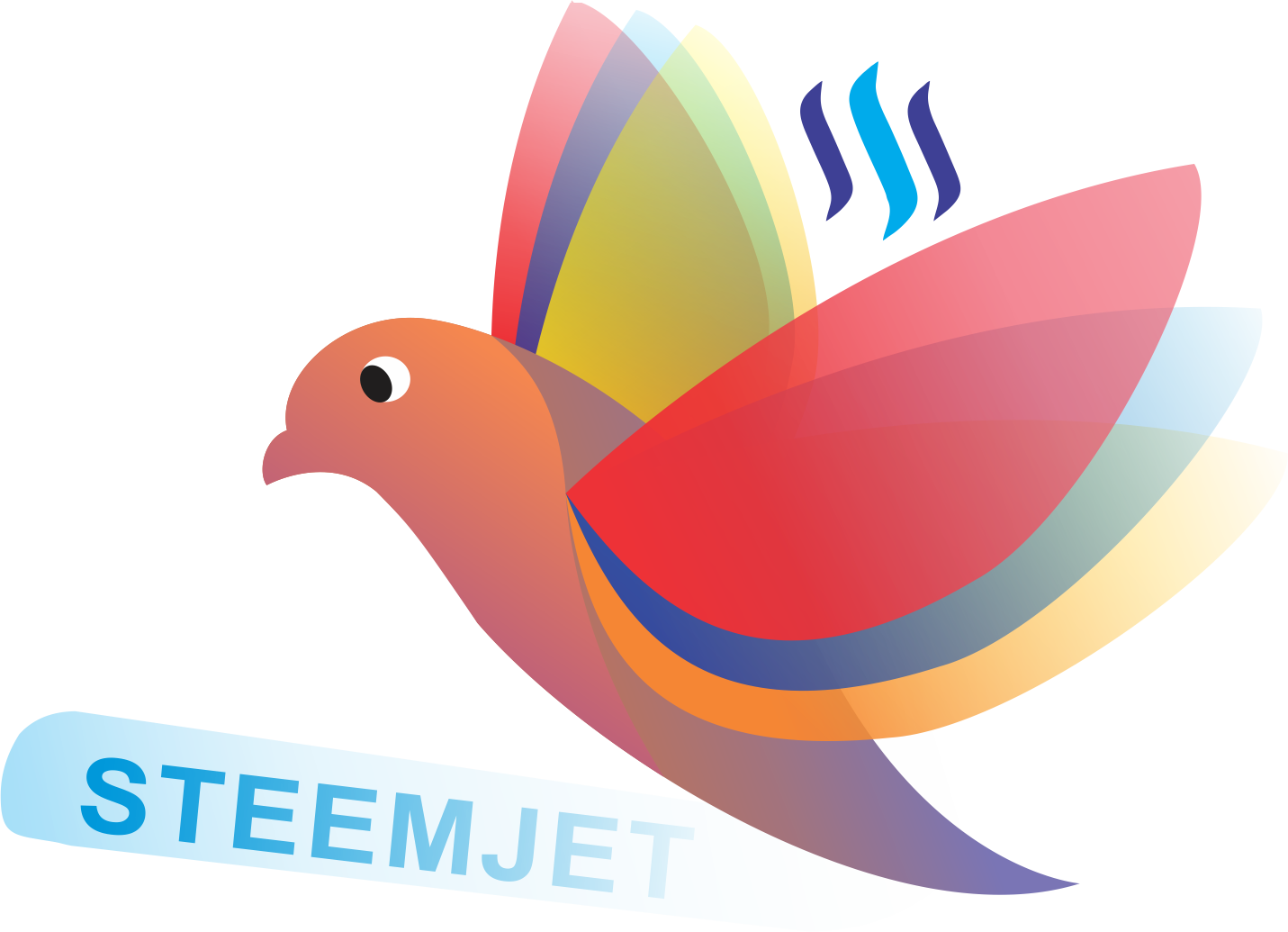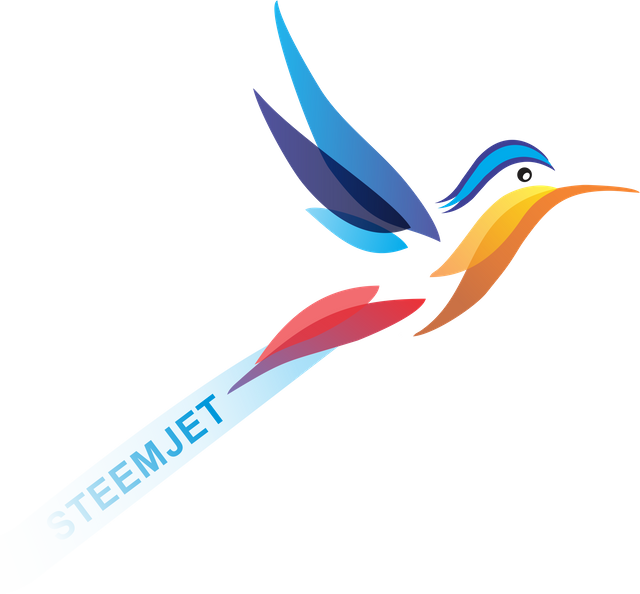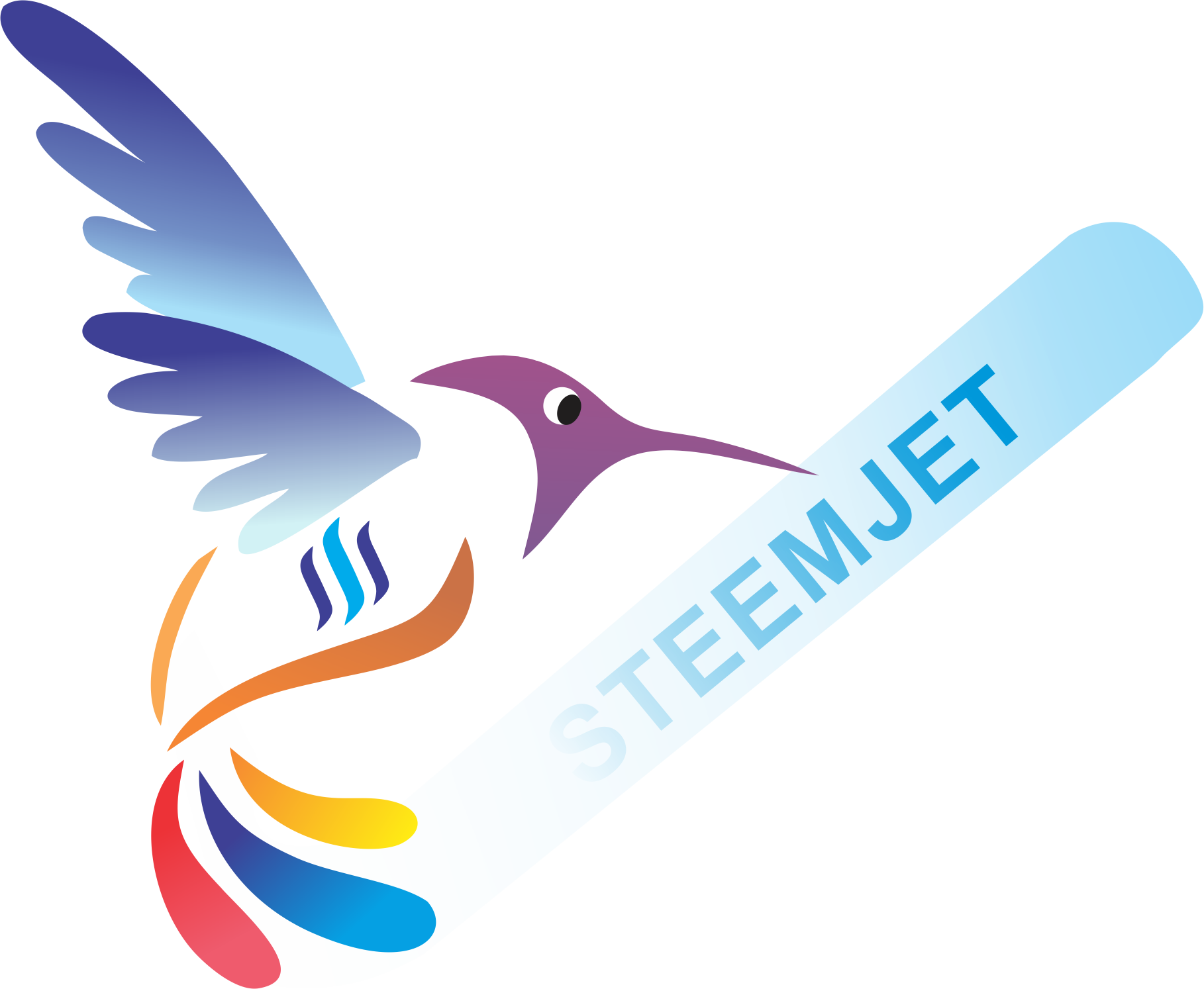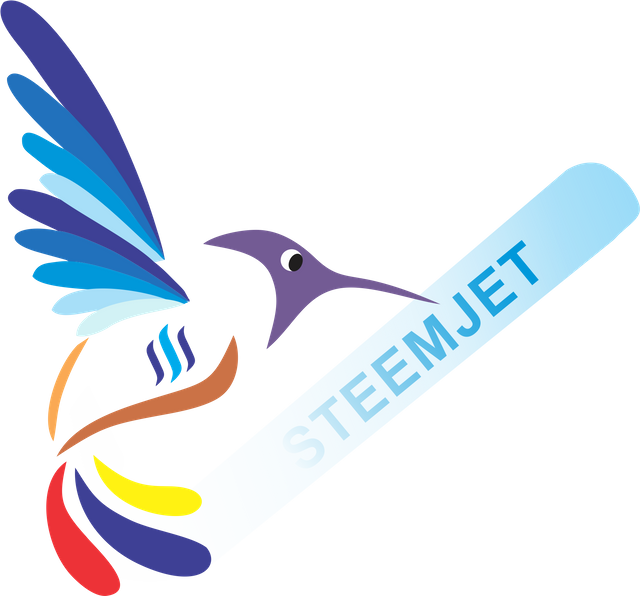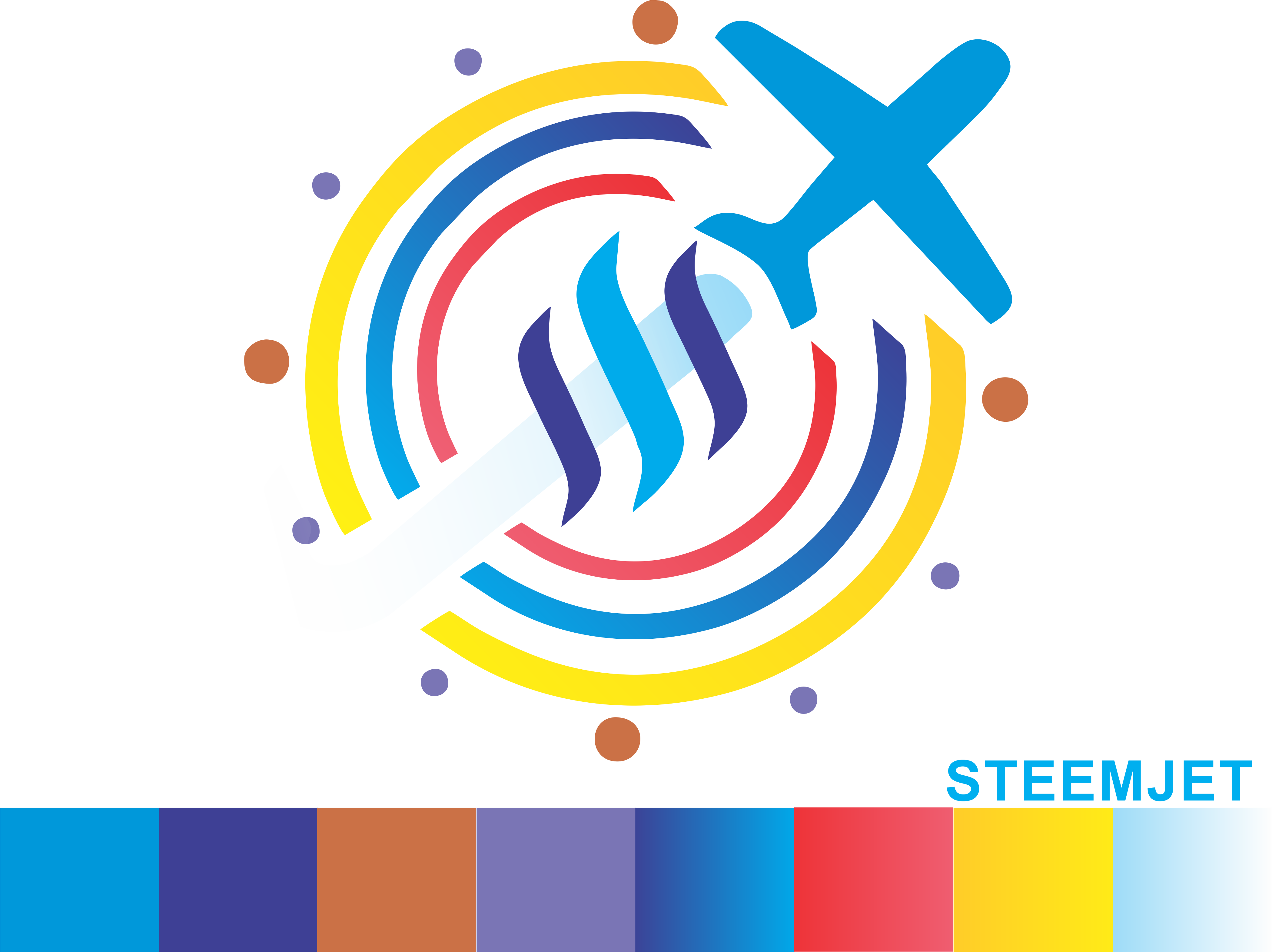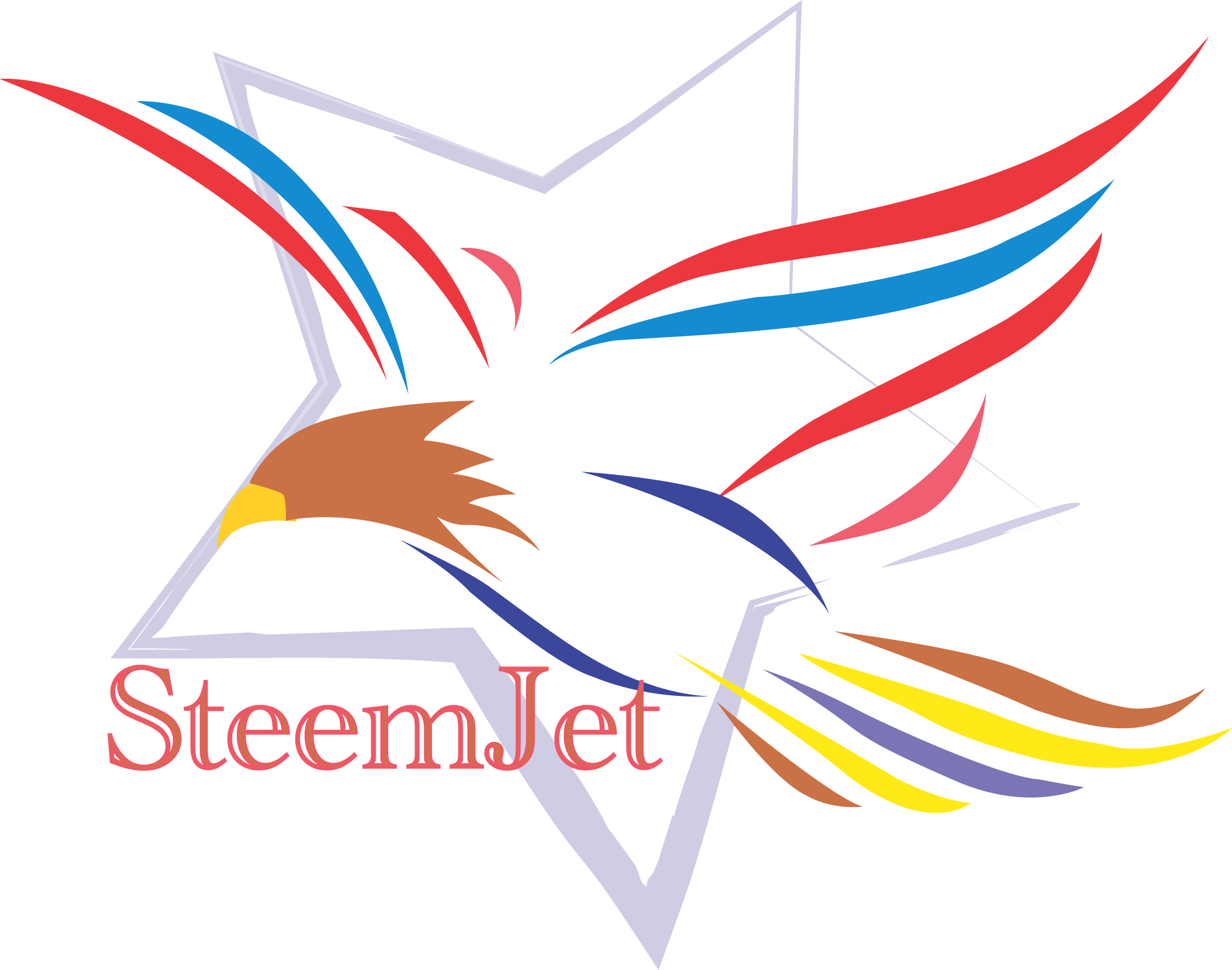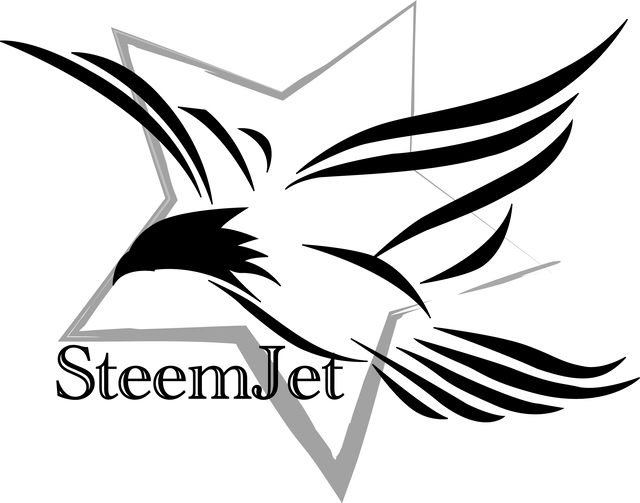 @shrazi's has the biggest eyes, and therefore looks more personified which is the best tool for this job (a talking bird? WTF?!)(What kind of drugs is this kid on?)(Well at least the bird looks human)