I was checking my account in steemd website and remembered today marks my first year in #steem.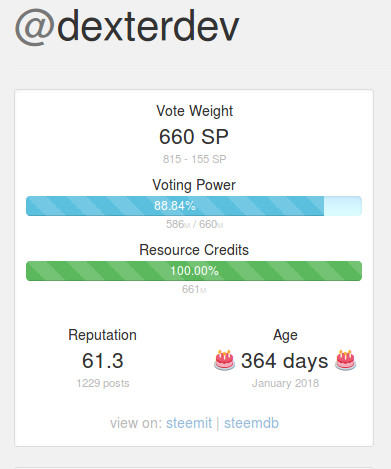 And to be honest it was a great experience. STEEM blockchain taught me lot of things. I have lot of hopes for the future. And those hopes are not just about greedy monetary benefits. Of course I love the incentives. But beyond that I love the technology. As I have said in past, the first thing which I searched was science articles and communities. And I found #steemstem. Which to this day is my favorite community ever. I have never involved with any community in past like this before. It is a part of my life now. See my 4th activity on blockchain:



Without any recommendation from people,I found out this community <3
Actually in the last year beginning, I was searching for a blockchain based stackexchange like website. This is how I found steemit. None suggested this website to me. It was a solo search. And the search gave me something bigger. Now we have #stemq and #musing like apps built on STEEM. I love those kinds of QA websites. #stemq is dear to me because of its STEM specialization.
Hoping to continue this exciting journey in coming years too!
Bye for now! Keep steeming!