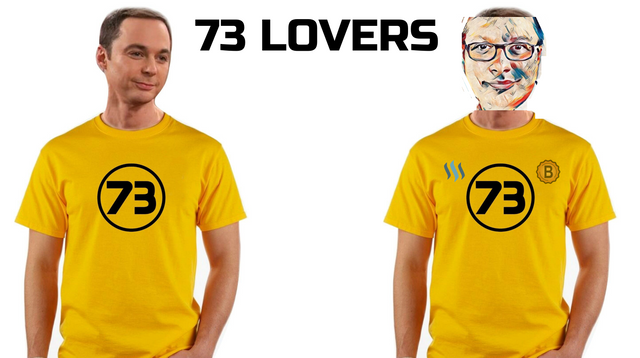 Picture by bigbangtheory.fandom.com and modified by @detlev
You might know that guy on the left, but the shirt of the right guy looks way better, as the cool details count.
Today my reputation turned 73
and this motivated my to create some number nonsense or however you name such a kind of number fetich.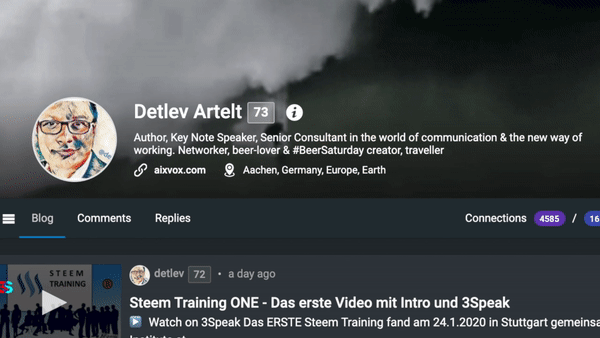 ---
Enjoy seventy-three
73 celebration
celebrate
at least with
a BEER

---
A big bang
73 is Sheldon Cooper's favorite number in The Big Bang Theory. He first expresses his love for it in "The Alien Parasite Hypothesis".
Jim Parsons was born in the year 1973. "The Alien Parasite Hypothesis" is the 73rd episode of The Big Bang Theory.
Subsequently he often wears a t-shirt with the number 73 on it.
---
A bus from 73
This one drives a lot of memory back as I did a few tours in a bus like this in the mid 80s to Greece and Portugal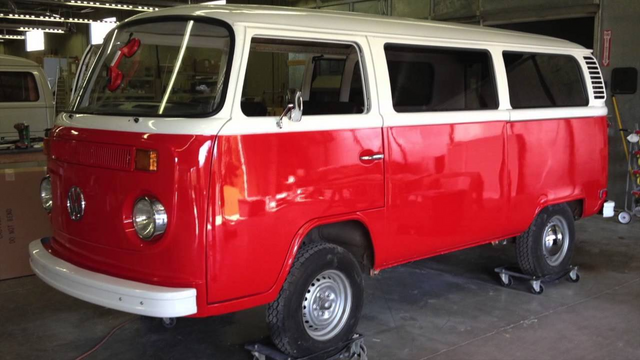 Found at youtube
and there is as well a video about this one.
Found at youtube
---
A BMW from 73
Now you might even think I'm getting into car fetich with all this old machines. Actually I never had a BMW for myself.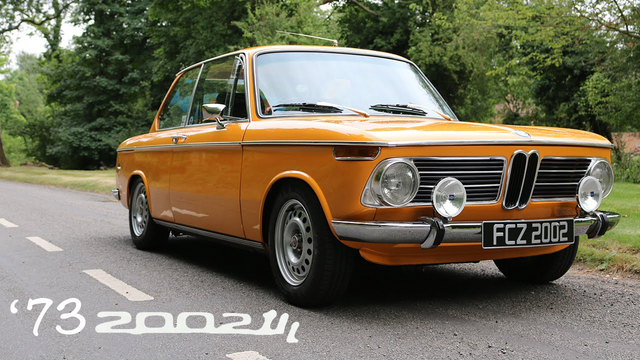 Found at youtube
This is Richard Sterns '73 BMW 2002 Tii and you may see it driving here...

---
Clothes with numbers
I remember time where we used clothes with this strange looking numbers from the 70th and other.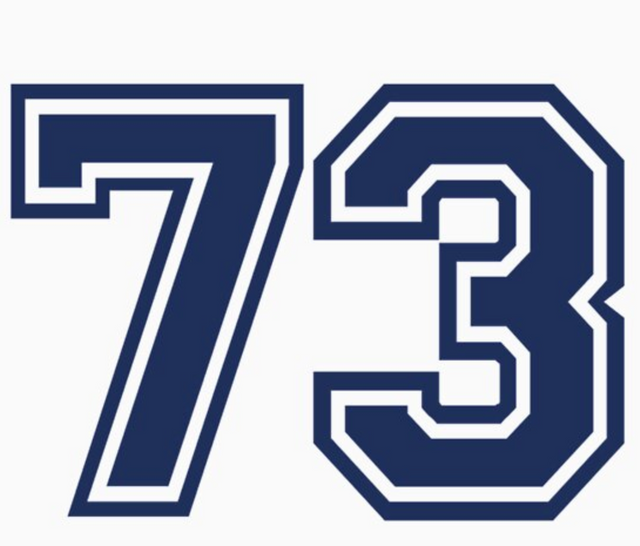 Found at redbubble.net

---
Cool 73 animations
On my search I as well found this well done animation and got the feeling that I have to share it. Watch it for a moment as 73 is "painted" in a nice way.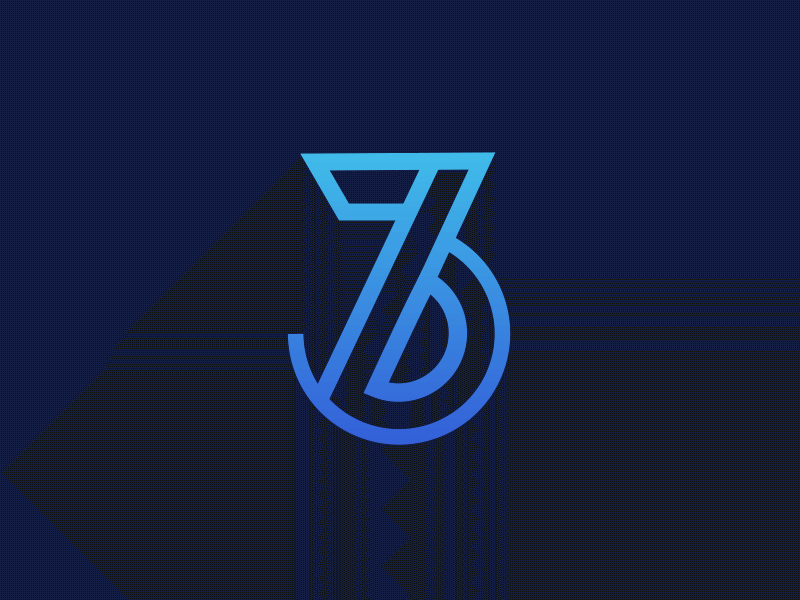 Found at redbubble.net

---
Meaning of 73
If you search for something like this you get interesting results
The 73 sects resulting from the division of the community of the Prophet: sixty twelve have perished, one was saved.
The Chinese medicine divides the year into four seasons of 73 days and four interseasons of 18 days. Although this division does not correspond to any astronomical reality, the Chinese medicine uses it to treat the sick organs during the season where they receive a surplus of energy allowing it to exert more easily its functions. For example, the liver will be specially treated during 73 days in the spring, the heart during 73 days the summer, just as the lung to the autumn and the kidney in winter. The spleen is treated during the 18 days of interseason separating the summer and the autumn.
Among the abbreviations used in telegraphy and telephony, and which are employed universally, we find the number 73 that has for meaning "best regards". For example, the radio hams, just as the user of citizen band radio (CB), often use it to finish a conversation.
Did you know that??
More is at the source at idingthebeast.com
---
Mythyrian Numbers
Don't have a clue what this is but the picture looks cool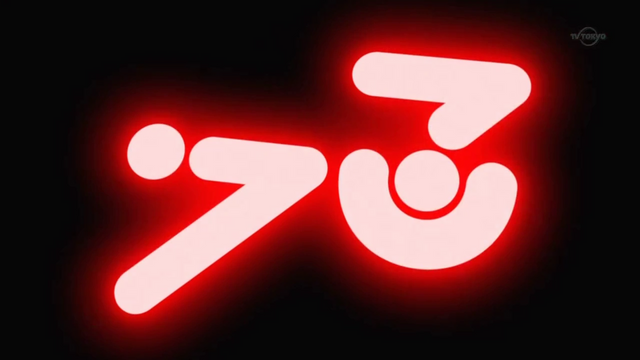 Found at yugioh.fandom.com

---
Never thought about this
There is for sure as well a beer with that number on it.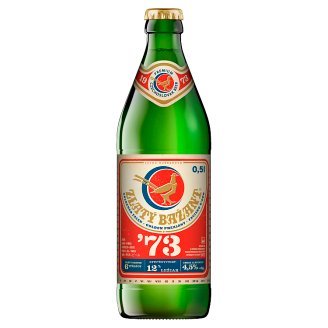 You get the "Zlatý Bažant '73 Beer Light Lager Bottle 0.5 L" at tesco
---
Music from 73
Ohh yeah - let's see what is there....
Sweet with Blockbuster
Carly Simon with Your're so vain
actually as song I still like

Garry Glitter
Ekseption
This is still cool and I didn't listen is since many years...

Focus
Getting more strange makes my private music celebration for the number 73 even more fun....
.... "Dutch prog-rockers Focus giving a breathtaking performance on NBC´s Midnight Special."
go and read the comments at YouTube
---
---
Thanks to all Steemians
Now have a great day
JOIN the BeerSaturday
and steem on!!
---
@Detlev
love steem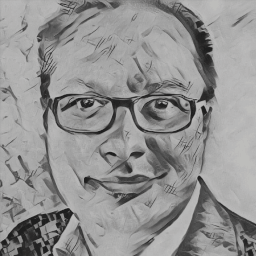 JOIN Steemit
#BeerSaturday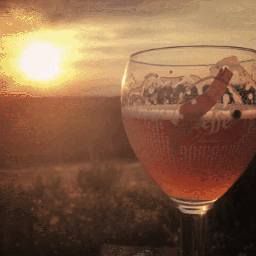 Get / shop my book by steem
JOIN BeerSaturday Challenge

Enjoy & Engage Follow & Resteem

---