Hello everyone, Since I have set @oracle-d on my auto notice of Gina bot, I received a notification about getting the two
world's great presidential candidates noticed on steem blockchain. Kudos to @andrarchy for blogging this out and also getting
everyone on board to spread it out to these Great Presidential Candidates. This task is being done on Twitter so everyone
lets get on twitter and lets spread the word to them.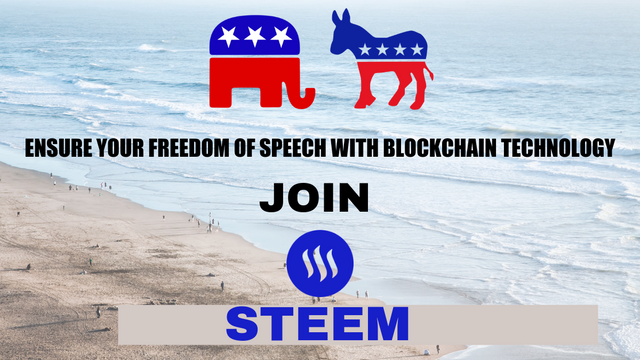 Source
These Great Presidential Candidate found out one common thing that facebook.Inc is doing which is not allowing the power of Free speech on their platform. Democratic Senator Elizabeth Warren brought twitted something about the Criticise of Facebookabout the Power of speech and Senator Ted Cruz supported that. But let us tell them that there is a Decentralized platform where there is a free speech and you are free to say anything. This Blockchain Technology gives the Freedom of Speech and this Platform is Steemit.com. To perform this task, Head to the tweet of Ted Cruz and Elizabeth Warren and reply them and let them know that we have a Decentralized Platform where you can have Freedom of Speech.
---
Links to both Candidates:
---
When you are done with the replies move on to @SteemNetwork and reply them also. Like their tweet and also retweet their replies. Below are the link to @SteemNetwork replies to both Candidates.
---
Below are my Likes and Retweet of @SteemNetwork replies;
To Ted Cruz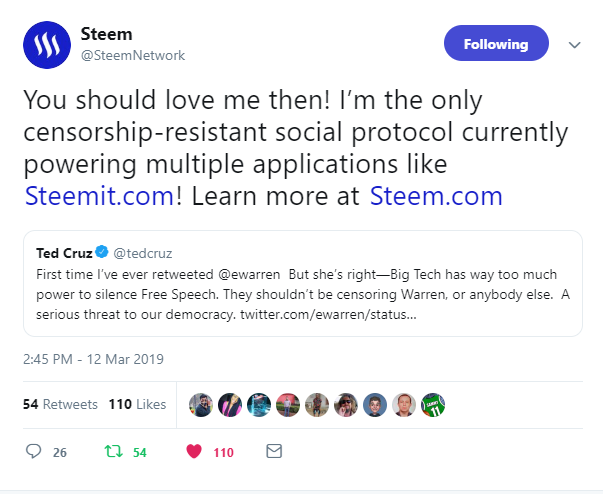 To Elizabeth Warren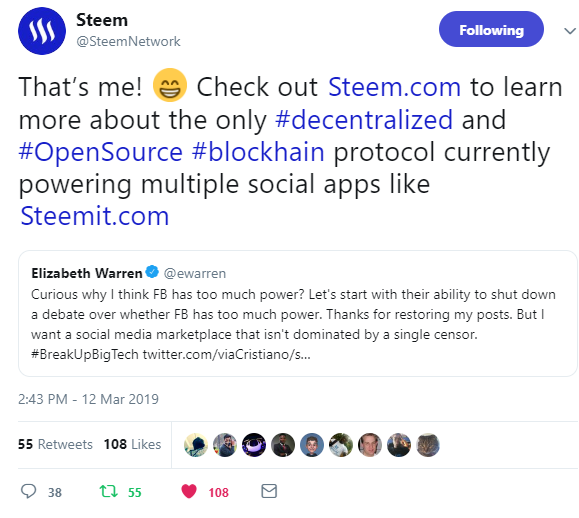 ---
My replies to Both Candidate tweet:
To Elizabeth Warren: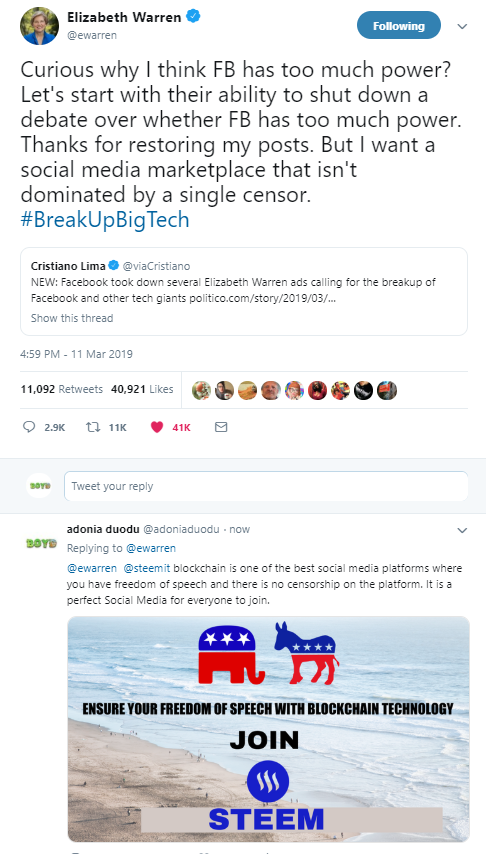 To Ted Cruz: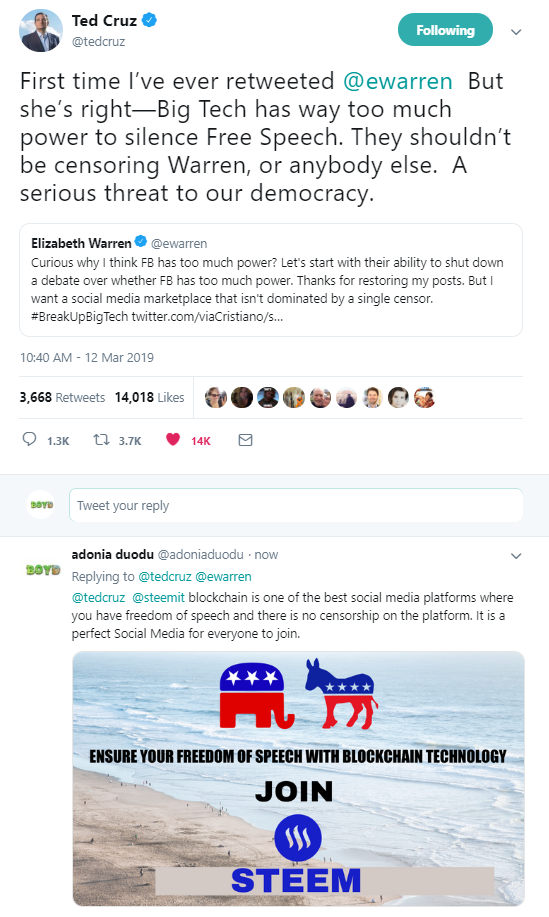 ---
**Join me and lets spread the word out to the world about the Steem blockchain and how there is Freedom of speech on the platform and it has censorship resistant with steem.
I would like to invite @aquacy, @bookoons, @ackza, @bleepcoin, @surfyogi to join me and get steem out to the world.