[Steem talk] The payout curve thing
I would like to share with you, something stupid that I have commited today. Just for kicks, you should already realized by now, why is that your vote value changes according to the post payout. If you notice, sometimes when you hit the vote button on posts above $4, your vote value actually gone higher. And sometimes, when you hit the vote button on a comment with absolutely nothing, your vote value dropped by atleast 1/2.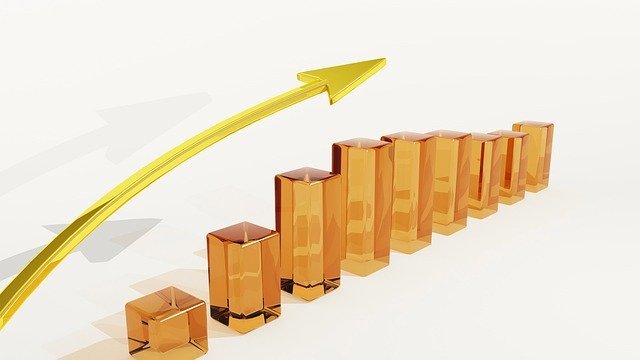 Image from Pixabay
Apparently, after HF21, there's this vote value penalty. If your post payout is above 20steems, you'll actually get a "normal" payout. Anything below that, will translate in smaller payout. There's a formula running around, I also consulted several seniors but what they told me are quite technical and I didn't even try to understand it. The only thing I care is, whether I can clear the minimal requirement of post payout, so my post will not meet the penalty.

So I have this absolute condition. My yesterday post were $3.429. And why is it a problem when it's below $4?

Here, head to https://steemd.com and you'll be able to see the feed price. The current is $0.19. Technically, the post payout will be $3.429/$0.19 and you'll be getting your STEEM reward value. So it's 18.047steem. It's not 20, meaning it's not going to get it's full reward.

I did checked on all the vote value, calculated manually with my little Canon calculator, the actual vote value supposed to be $4.154 but in the end I'm only getting $3.429. So I have this evilish idea, why don't I spend a little bit of my liquid, buy a small vote and topped it up above $4 and I should be able to get back whatever I should.

So I headed to minnowbooster, load a 0.8SBD to my post. It promised to give me 1.428 worth of vote. Sounds good? Still remember the good old days where buying vote sould give you an edge of probably earn a little profit? Well, don't get carried away. This is exactly what the HF21 about. Take note at this point I haven't do the calculation of profitability at all, because all I care is, to find back what I've been missing due to the 20steem penalties! But anyone who is smart enough, take that 1.428 and divide it by half(50% curator reward), I'm only getting back $0.714 I'm literally screwing myself without realizing it.

And here we go! The purchase completed! I have my vote and the post payout is now above $4. I am safe to claim all my reward. Again, at this point I haven't thought of the SBD I've invested in the vote buying act.

Here we can see, the vote is in, but with only $1.418 instead of $1.428 as promised. But that's ok! By right, I will be getting my full reward back. So, let's do a calculation on the reward I'll be getting before and after buy vote.

Here's the deal, I put all the statistics on the spreadsheet. If you're interested, go through it. If not, just look at the total for both Before and After comparison. They do look fantastic on the AFTER, but take note on the cost of purchase. The 0.8SBD I've spent is equal to 4.211steem if I get them sold according to the feed price. Had I not spend that 0.8SBD, sold them for steem and add them up to my 8.753, I could actually get back 12.964 steem instead of purhcase a vote and only getting back 12.168...UGH
---
Might not be a good idea to inform everyone I purchased a small vote on that post, could lead me to flags. But it is what it is. I'm here to blog, to share, to show others what does what. I hope my little experiment shows you buying vote doesn't help. Get a life, enjoy blogging and engagement with others, and get some real support.