My Sons First Rock Climbing Class
I recently signed my son up for rock climbing classes, because he has been begging me to be more like spiderman. So eventually I gave in for two reasons, one reason is for him, and another reason was because the price was great. Each class is only around 200 NT or 6 US dollars per hour. Compared to other types of children's classes such as Kungfu or gymnastics which are around 500 NT or 15 USD per hour.
我最近给我的儿子报名参加攀岩课,因为他一直在恳求我更像蜘蛛侠。所以終於我让步了两个原因,一个原因是他,另一个原因是价格很好。每节课大约只有200台币或每小时6美元。与其他类型的儿童课程相比,如功夫或体操,每小时约500元或15美元。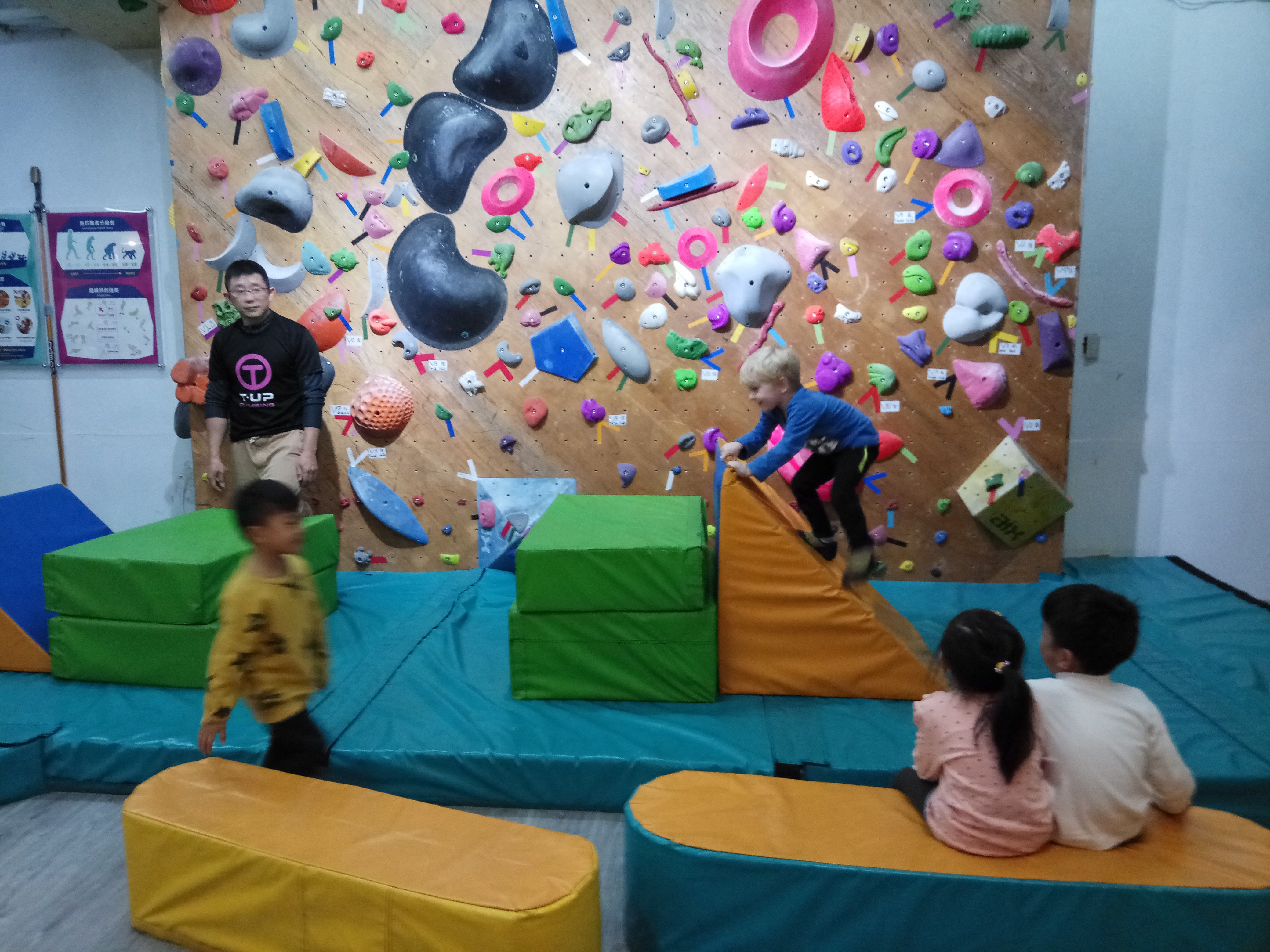 I hope to start tracking his progress, since I rock climb as well it will be a great bonding hobby to have that I can share with him.
我希望能开始跟踪他的进展,因为我也攀岩,这将是一个很大的结合爱好,我可以和他分享。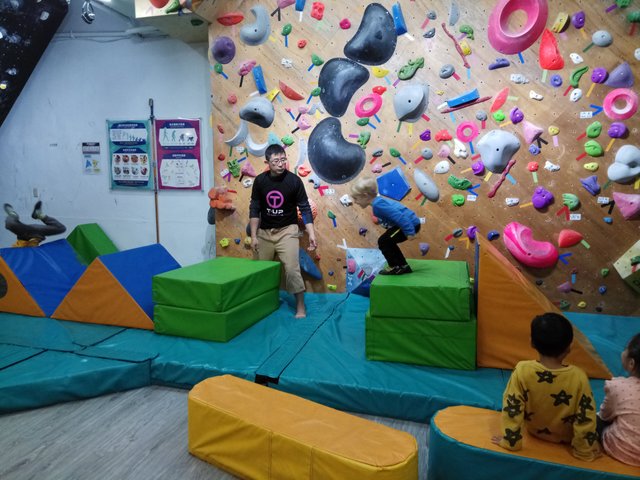 -Dashingtraveller