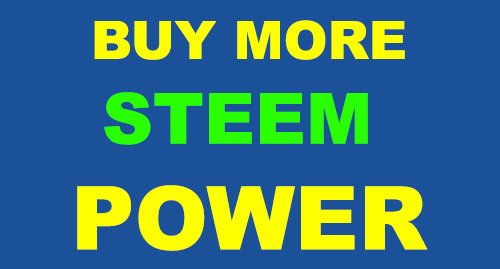 Published: 2017-07-01 14:30
From Last Few Days the Whole Crypto Currency Market is Moving Down. Market Capitalization is Decreased from 115 Billion Dollars to 87 Billion Dollars and Now Being Settled at 100 Billions around. Almost Every Crypto Currencies are Losing their Positions, Powers, Popularity or Potential of Being the BEST in the Days to come. But One Crypto Currency has Got Opportunities in Multiple ways. Let's Talk about that Crypto Currency Today !!!
---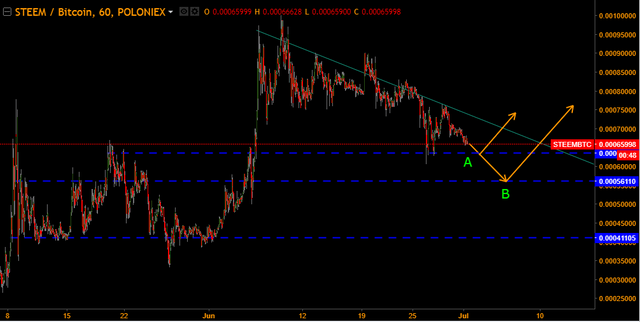 First Reason is that we are getting steem in cheaper price because of the market down. This Price is Never going to come down again in the history of STEEM. So, We can Say this is One of the Best opportunity to buy more and more steem power. It is the right opportunity to get more STEEM Power by investing less.
---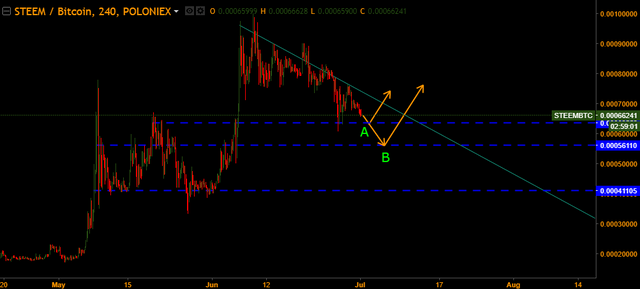 These Two Charts of STEEM are One Hour Chart and Four Hour Charts. Both Charts are Showing Clear Support Level in Point (A) and Point (B) as well. So, Place 60% of your Expected investment into STEEM in in Point (A) and REST 40% in Point (B) if it goes further down.
---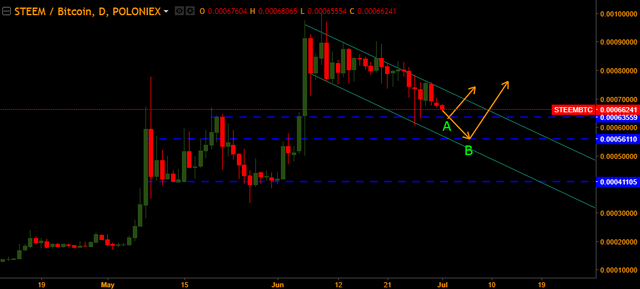 This LAST Chart is the Day Chart of STEEM. Where a Clear FLAG Structure is being Developed, which is even touching the lower section of the FLAG where the SUPPORT LEVEL of Hourly & Four Hour Charts are Located. It further Signals that It is the Last BEST Opportunity Being Developed if we are interested to invest more in STEEM POWER.
---
PS: This is The Analysis Only using my past experience and Tools and Techniques i have used and learned. there is no guarantee to happen as said. So, Please Use this analysis as a reference only.
---

Please UPVOTE & Comment This POST !!!
Follow ME @cWorldV99 for UpComing POSTS...
!!! GOOD LUCK & HAPPY STEEMING !!!!
---