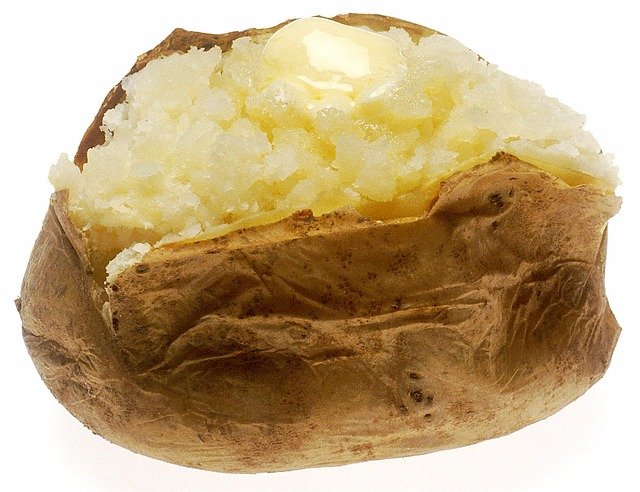 It's Not The Potato, It's The Power
The steem power-up day is an event initiated by
@streetstyle
and supported by
@xpilar
and other steemians which aims to spread the value of power-upping steem in order to make it more valuable rather than selling it willy-nilly which just makes a pressure against the price to go down.
With an effort to power-up at least half of the steem that you earn we would create a scarcity especially if all of us steemians are doing it and preaching the value of it with new users then it would create a kind of scarcity which then would make the price of steem stable if not more valuable in the coming years to come.
Having a large stake will also help yourself to get empowered to support others aside for yourself when you curate because of the 50/50 author-curators reward split which by itself makes others to get inclined in upvoting because of the benefits one would receive i.e. more rewards for curators which can be more effective if you have more steem in your possession and it is a win-win for content creators and curators for that matter.
What Is SPUD?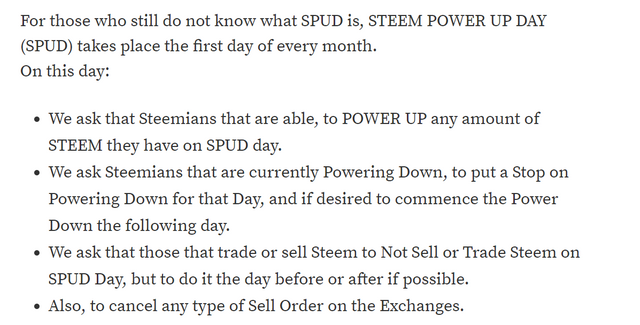 @streetstyle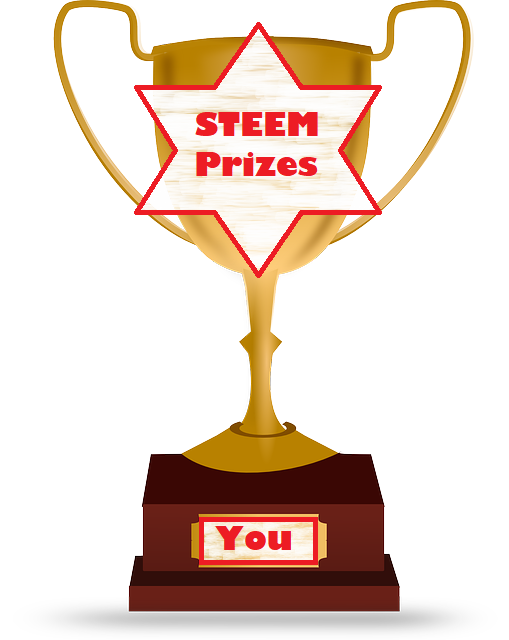 How To Win
You will win some steem and delegations. Basically you will have to power-up steem (steemians with particular Reputation points) in relation to the total percentage of your current powered-up steem, meaning if you have 2 million steem and you powered-up 2 million steem you will win if than the person who powered -up 2 million steem but he has 4 million steem already.
That is the easiest way that I could put it. So spread the word and let us all power it up because the price of steem will not be this cheap forever. It is the best time to buy and hold and power-it up. It is not the time to sell (Disclaimer: not a financial advice) but STEEM has a future, it has a wide use case to solve some of humanity's problems, brilliant developers working behind the scenes, SMT's, and of course BTC influencing the overall price of cryptocurrencies, and the current good news popping-up already.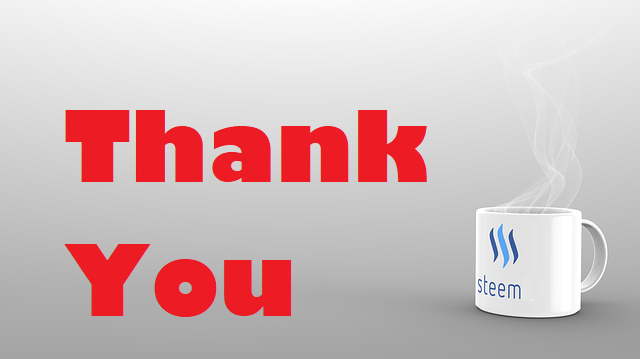 STEEM Solves Some Of Humanity's Needs And Wants
So as an investor myself steem is the best crypto to go with especially if you like blogging, gaming, video blogging, doing crafts, arts, #homesteading, TA's, Controversial reports, travelling, sport and sports news, and all the things that you are passionate about that you wanted to share, then steem is for you, it is for everyone who would like to socialize, make friends, and enjoy the Internet like never before.