Dear Diary: I Am Cheering For STEEM Price Surge Because It means I can much Afford My Medicines And Prescribed Foods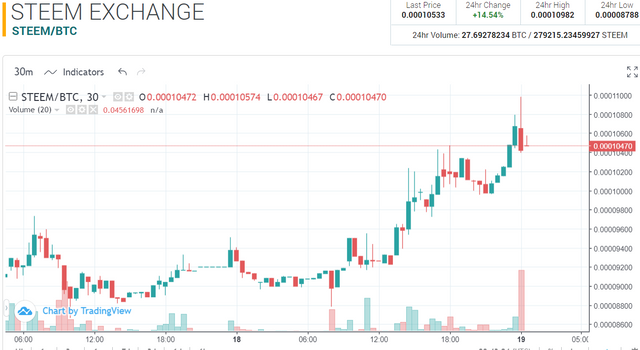 Source
The steem price is now currently trading at around ten thousand Satoshis which means that everyone is happy especially those that use the steem blockchain and it means me and you will have much more value added into our earnings.
I really do not know about the cause of the volatility but cryptos are known for their wild price swings. I just hope that big stake holders would not pull the price down with their sell-offs.
Quite odd for this price jump because normally there are dumps on Wednesdays and Thursdays as a weekend sell-off but anyway I myself is just happy because it means that I could support my medical needs with a bigger earnings considering that my freakin' medicines are very expensive especially my Cinacalcet and Renvela, my phosphate binder.
I could not afford to buy my Ensure so if I would get better earnings I will buy for myself some because sometimes I could not eat. I would like to buy myself some Nepro, it is a milk for dialysis patients and I do like the taste plus the nutrition it gives me, it is actually prescribed to me by my doctor.
Nepro Is Specially Formulated Milk For Dialysis Patients
So we hope that STEEM price valuation continues and at least hold it to it current price because it really helps me dearly as I would afford more medical aid for myself and also for my parents.