Hello all,
Here is the chart of yesterday :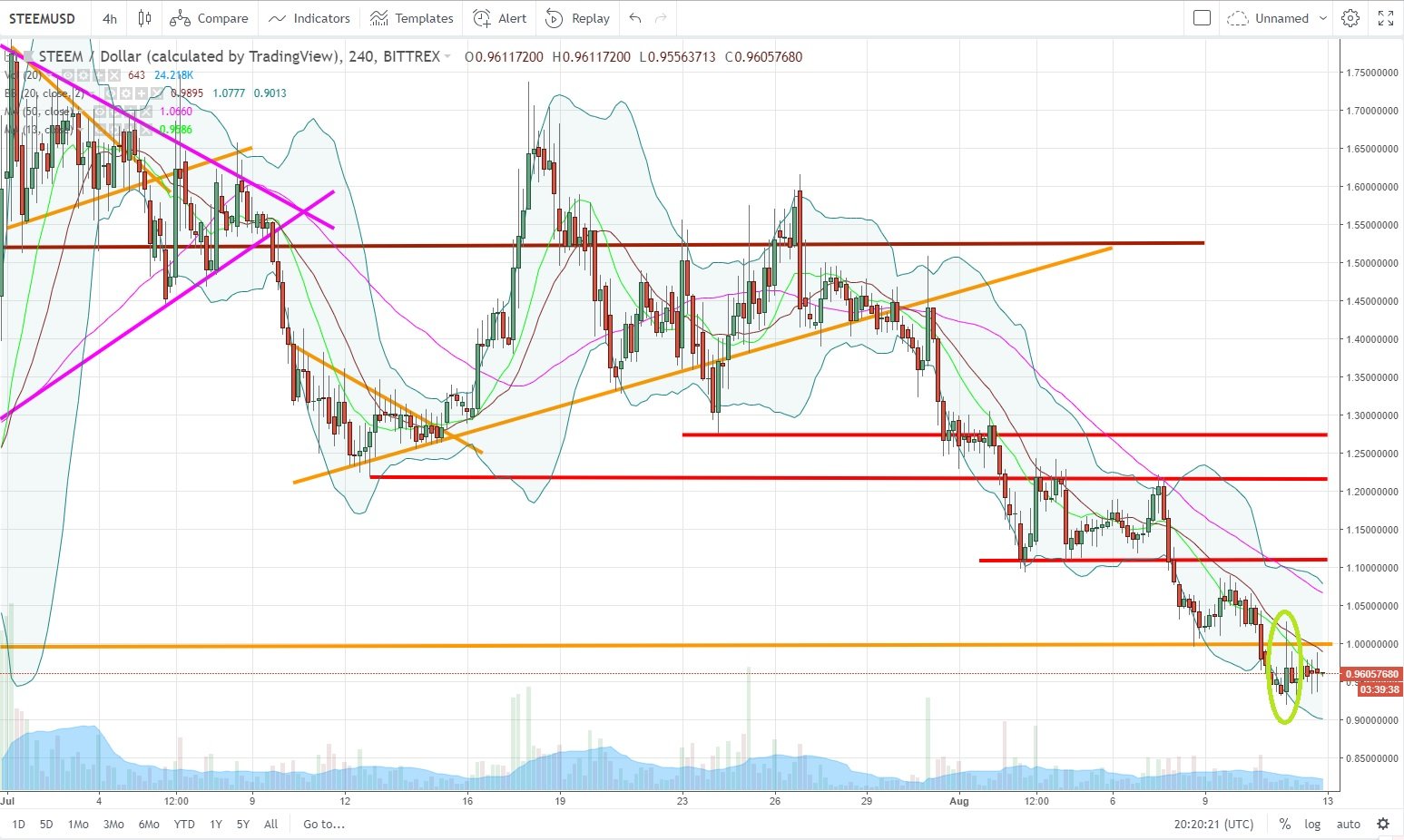 Here is the current chart :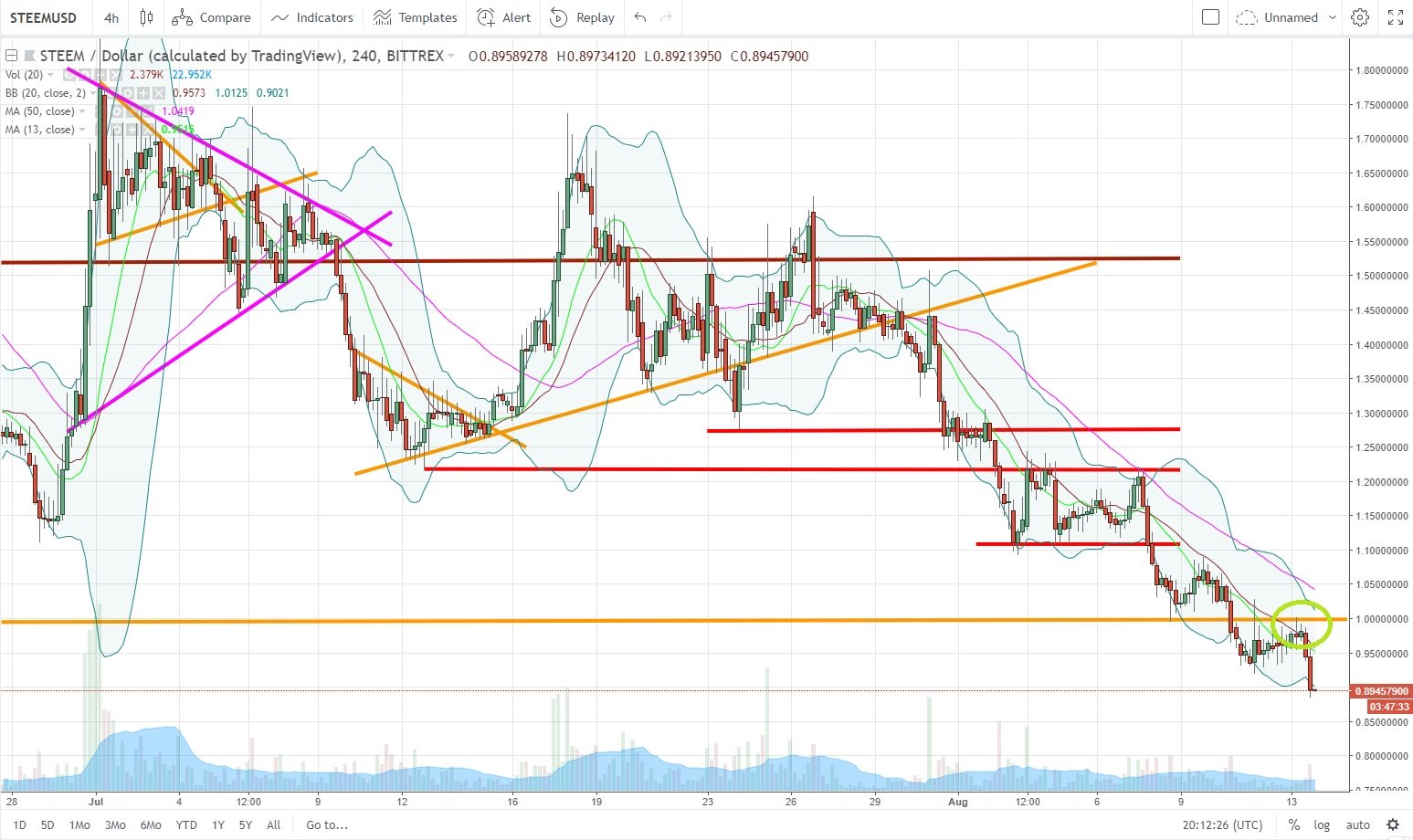 We tried to test the resistance line in orange of 1$ but we failed and we had an immediate drop after that test. At the time of this article, the STEEM is around 0.89$... Yes, I think we are going to have some hard times on the STEEM.
When I joined that platform in july 2017, we were even a little bit higher than this level. So yeah it is a good opportunity to buy STEEM cheap but I will be honnest with you, I think it is a little bit too early to buy some now. To my opinion, the drop is not yet finished and we will be able to buy it even cheaper. Courage courage, for me also, as a STEEM holder, it is not funny moments but the trading is like that... we have nice UP but we have also deep DROPS.
I wish you massive profits,
Cryptopassion.io
Disclaimer : Never invest more than what you can afford to lose. This post is my personal opinion, do your own research before making any investment decisions. If you make any trades after reading this post, it is completely in your responsibility. I am not responsible for any of your losses. By reading this post you acknowledge and accept that.

Are you looking for a userfriendly way to exchange your cryptos in £, $, € ?
Do you want them spendable directly via a dedicated plastic Visa card ?
Do you want to receive back 0.5% of your spending in Bitcoin ?
I recommend you the platform