Steem Market Showing a good sign to bull soon! (Speculation)
At last Steem market has being showing a good sign growing strong up and this might be will continue strong as the market currently in a good condition..

From what i see for a week now this price will continue to grow in my own opinion and this was not an financial advice use your own research before buying any coin outhere..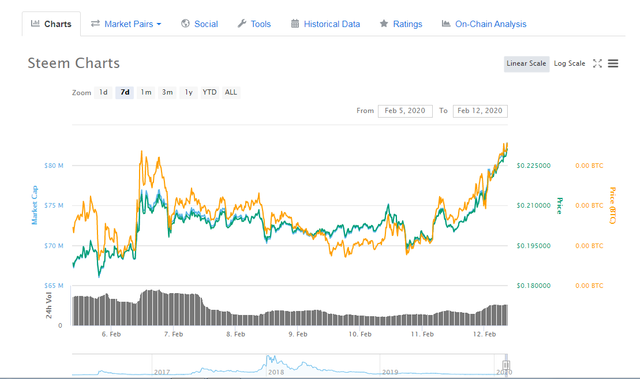 The bull might be coming soon if this trend keep continue strong and keep on rising this might a good opportunity to fill your bag with steem..haha..
As i said this was my own opinion your your own risk to buy it if you feel confident.