I have this time a confirmed buy signal on daily price of STEEM/BTC with potential correction of BTC/USD.
In percentage terms upwards move in STEEM should be much larger that Bitcoin/USD loss.
STEEM "Bears" will cry soon.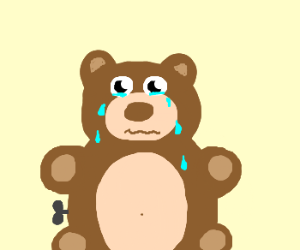 Timeframe: one week.
Between now and 17th March there is a high probability of a big upwards move.
When I am writing this STEEM/BTC is 0.0007486.
---
Credits for the drawing: https://drawception.com/player/134914/peque%C3%A3%C2%B1a/