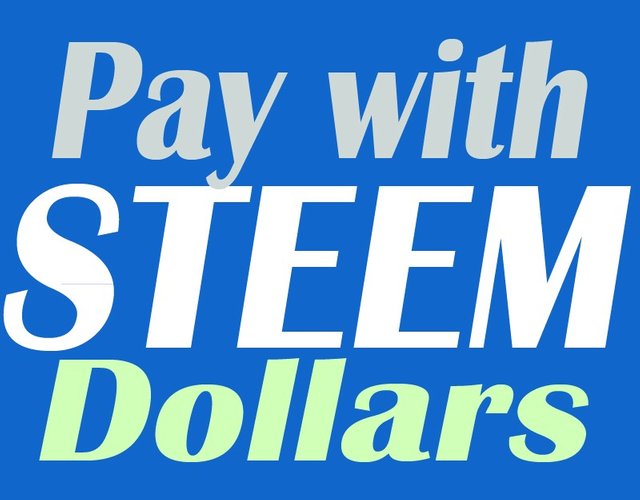 We are proud to announce that Cryptojoy.com is probably the first Steemit store that is accepting Steem Dollars payments at checkout.
Starting today you can order any Steemit apparel and pay with Steem Dollars at Checkout!
The conversion rate is FIXED at 1 USD  = 1 SBD
Example: If you want to buy one 25 USD T-shirt you can do it by transferring 25 SBD (Steem Dollars) to our account: cryptojoy.com using the memo:STM6b2H4iSunLyq5SM8RZx9YM3hb4LabnpepTZ6DM2vHPipd5Hpig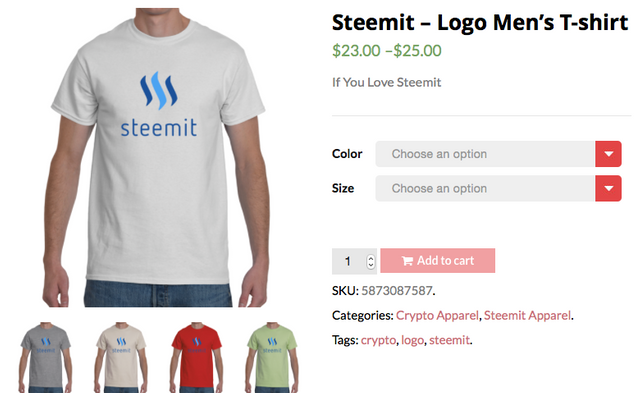 To celebrate this big announcement we will send one FREE T-Shirt to the proud owner of the most voted comment to this post. 
Observation: The winner comment will be the one with the highest payout at the time of the first payment for this post. We will not count the number of the votes! The winner will send us an email at [email protected] containing his delivery address, and the T-Shirt details (For MEN/LADIES, size and color)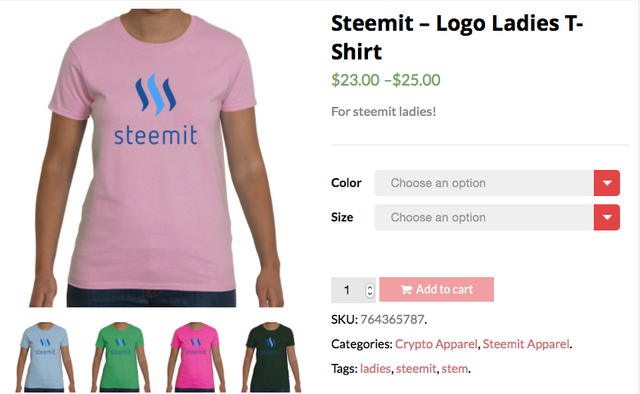 We currently offer 3 Steemit products but we will soon add more Steemit and STEEM apparel in the store.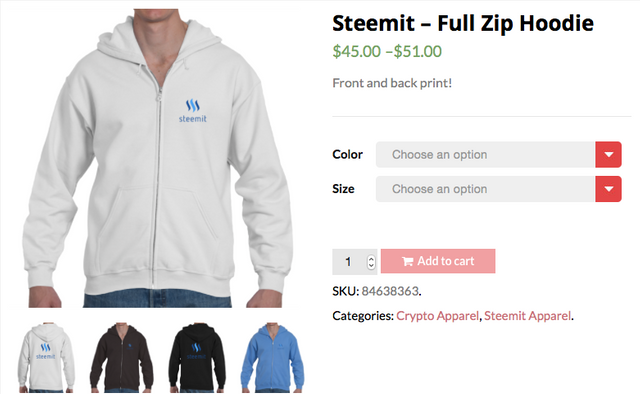 Please follow @cryptojoy.com here on Steemit if you want to be the first to find out about our new releases, sales, contests and promotions!
Whith love for Steemers!