To start off, I suggest checking out the two projects I work on personally, Expanse (EXP) and Tokenlab (LAB) - Super low market caps makes these low risk and high potential rewards.
http://blog.expanse.tech/ (This is the blog I write personally, so I think this is the best place to read up about Expanse)
http://www.borderlesscorp.com/docs/tokenlab-whitepaper.pdf (Here is the White Paper for Tokenlab I helped write)
Ok, now for the other coins I am holding at the moment. If I am not holding past picks, I still like them, I might just be hoping for cheaper prices. (EOS and IOTA being great examples of that)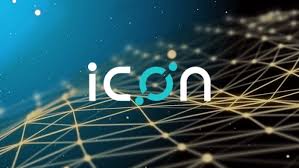 Icon (ICX) - This is my second largest position after Expanse, to keep it simple, imagine this is like NEO for South Korea, but starting out as a much stronger project, for a place that is much more hyped into crypto than even China. They launch from ERC20 to their own platform this month at a massively hyped ceremony. Pretty close to a sure thing to go a lot higher.
Bitcoin (BTC) - I still think perhaps a peak of 27k in 2018, much depends on Lightning Network. As Bitcoin might take off in price and is needed for trading anyway, it is always good to hold some.
Vechain (VEN/VET) - I used to appraise luxury items for a living, they are offering a solution with blockchain for one of the biggest problems in the world. (Counterfeiting and fakes, along with next-generation tracking of every detail) Walton (WTC) has the same angle, I think Vechain VET looks slightly stronger though so going with them.
Litecoin (LTC) - Bitpay said they are going to add new blockchain projects, I am almost sure with the status of LTC on Coinbase, and as it is one of the most reliable cryptos they will add it to Bitpay. Giving Litecoin the network effect for Shopping almost akin to Bitcoin. If that happens I can easily see LTC breaking 1k USD in 2018.
Mintcoin (MINT) - Just looking at this for a profits angle, but this has countless billions and billions and billions of tokens all the new people like, and it was one of the first POS only coins along with Blackcoin (Blackcoin has rarer coin count, which vets like, but not new people). This was also super popular in the past. New people can pick up countless tokens for almost nothing, and for that angle, I think MINT is one of the strongest old "dead" coins, and it looks like the community is trying to revive it now.
Omisego (OMG) - For the same reasons I mentioned countless times, this is one of the most promising projects built on Ethereum, it has the entire core ETH team as advisors. This is a buy, hold, and forget about it for awhile option.
Aeon (AEON) - I am not crazy about Monero community always trolling people, but I have to admit they are one of the best privacy coins. Mostly because they force every transaction to be private, and most other privacy coins are public blockchain and only pseudo-private. Aeon is run by a Monero dev, and I think this is the only serious alternative to Monero. VERY strong as a long term hold.
Kin (KIN) - This is only on tiny exchanges right now and is backed by a real social media company with over 300 million users. This has trillions and trillions of tokens, that is absurd, but as this is for microtransactions, in theory it makes sense. Also for new people, I suspect trillions and trillions of tokens might be even more attractive than billions and billions. You can get tons of these cheap, if you can deal with the trouble of getting them on one of those exchanges.
Potcoin (POT) - 420 is coming, almost sure to go higher then, just holding this for profits, unless they have big enough news. I love that they do out of the box marketing like Dennis Rodman going to North Korea and getting "Potcoin" mentioned on late night talk shows. Goofy, weird, but effective in the long run I think as they keep getting the brand name out there.
Steem (Steem) - Whatever I make from blogging on Steem, I hodl, I suggest you do the same. Steem has basically the greatest network effect of any alt as it is used the most. I was skeptical when Steemit first released, but the platform has proven to be a success and likely to get much bigger and more valuable.
XFCcoin (XFC) - I bought in this ICO and honestly I have been bag holding this one so long I almost forget about it, but marketcap started at 1 million, and they should finally get an exchange this month, I hope. Football is massively popular around the world. High risk - High reward situation, but you could pick this up on counterparty if you want, or wait for the exchange.
Last of all, check my old picks on Steemit and do the math, they do very well! If you like that I share this stuff, please upvote, reshare. Thanks!