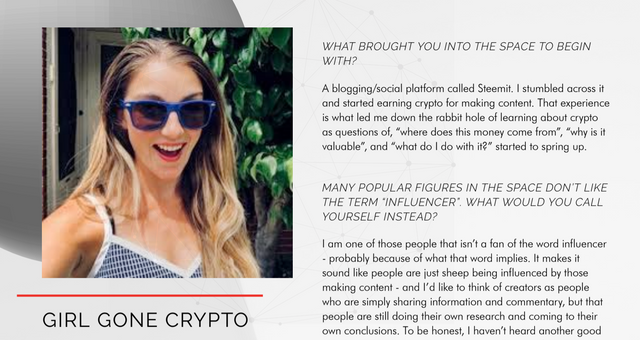 Hi Steem Fam!
I was recently included in a "Sphere of Influence" article in Gokhstein Magazine that featured interviews with several crypto "influencers" including Michael Nye, Crypto Wendy O, Codey is Fun, 🙋🏼‍♀️, Ken Bosak and Crypto Finally.
The question I probably get most often in the space is "How did you get involved in crypto?" and this magazine article was no exception. Even though I had heard of bitcoin and crypto before I joined Steem a few years ago - I really credit my interest in the industry to my experiences on the Steem blockchain. Steem was the very first crypto I ever owned - all from blogging! It really blew my mind and led me down the rabbit hole. Once I owned a bit of Steem - it really caused me to ask questions such as "where does the money come from?", "what determines its value?", "what can you do with it?" and many more questions that led me to dive into what blockchain technology is and how cryptocurrency works.
Download the November Issue of the Magazine for Free


The magazine is usually a cost to download - but this month they are making it free to say Thank you during the holidays to all of their readers.
To download the magazine - simply go to gokhshtein.com.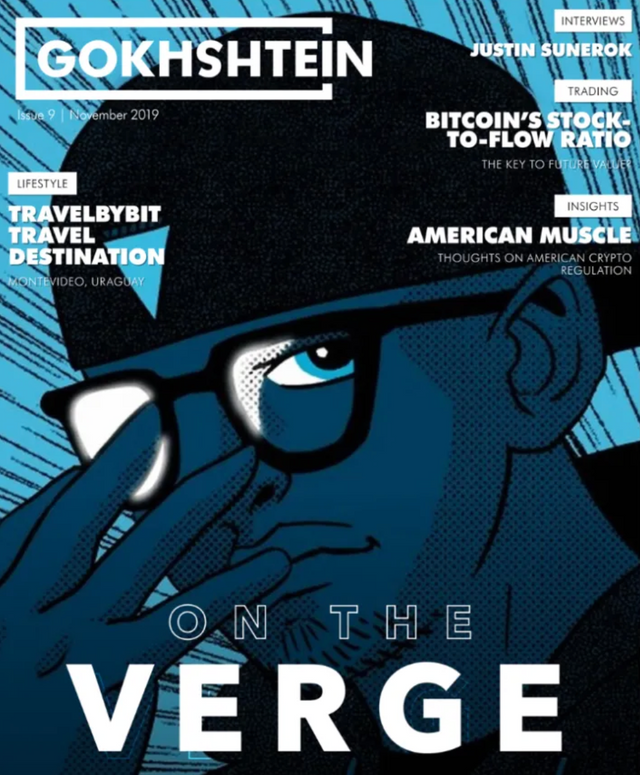 Love you guys and I hope you enjoy reading the article!
XO, Lea