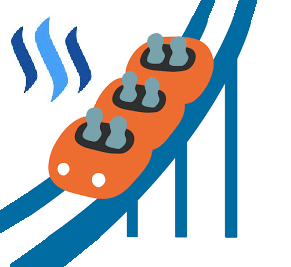 January has been an interesting month all round in Cryptocurrency, with many coins reaching their all time high before the entire market dropped by ~50%.
Steem was very much included and followed this trend almost exactly. Steem reached an all time high of $8.40 on January 3rd, before dropping to a recent low of $2.88, just 14 days later. As most cryptocurrency investors know, this happens from time to time and is nothing out of the ordinary but none the less its quite the blow in the short term.
Since this market wide crash, many coins have started to recover and thankfully Steem was one of them.

Steem continues to recover and is now testing a previous major resistance level at around $6.50.
Will the price retrace back down to the $4 range or continue on rising and attempted to break its previous all time high?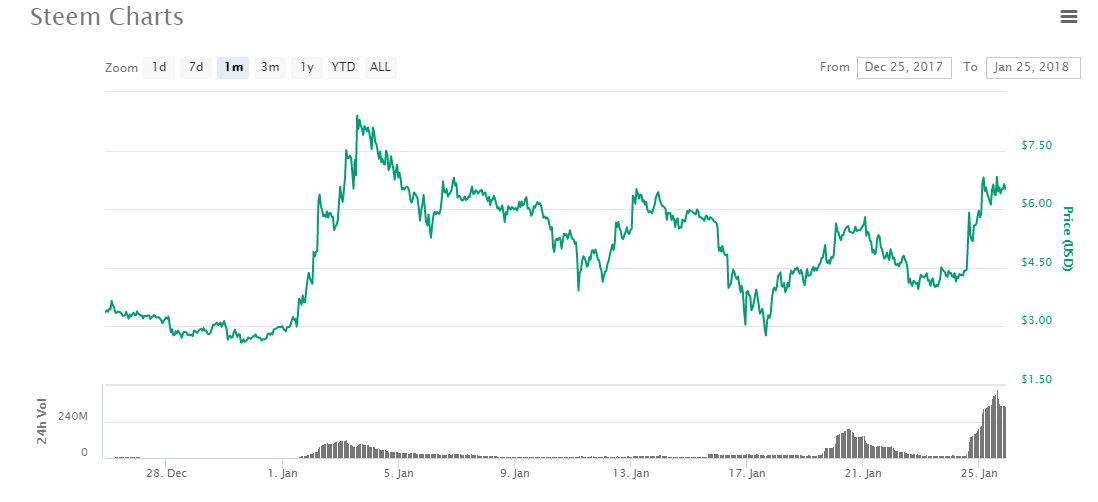 Recently Steem recieved a B- rating from Weiss Cryptocurrency Ratings, which may be the reason for this recent price surge.
B- might not sound that good but its better than what some of the top coins were given.
Bitcoin (C-) XRP (C) Bitcoin Cash (C-) Stellar (C) Litecoin (C+) all preformed worse than Steem.
This may have given investors a bit more confidence in the future of Steemit has a whole and we may be seeing a lot of new buyers coming into this space. Lots of people use Steemit as a way to potential gain some free cryptocurrency or use it for fun and a form of escapism, like many other other social media platforms but with this new added confidence these daily users may dip into their own pockets and directly invested in the currency Steem, trying to make some profit from the rising price.
Let us know in the comments what you think the future will hold for Steemit and the price of Steem.
Thanks for reading.