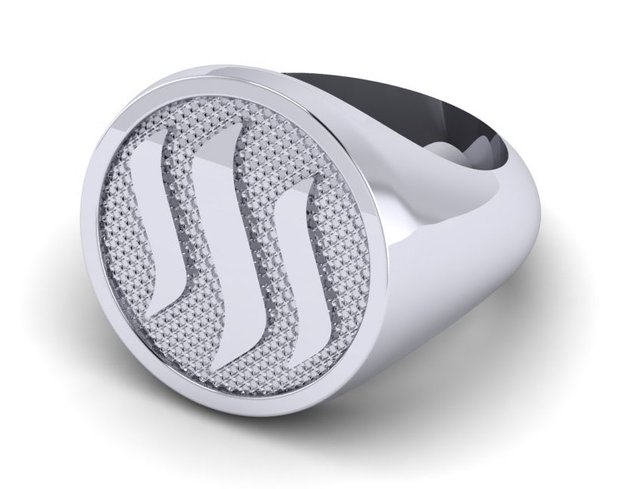 Hey All!
As many of you know I wear my Sterling Silver Bitcoin Ring on my pinky (picture below). It's a great conversation starter and I always get people asking me questions. I even had an encrypted BIP38 private key engraved on the inside and keep a few Satoshis on it for fun. I've had it for 3 years or so, it's been through my arrest and a bunch of other crazy life events.
Due to my love of Steem, I decided to commission a Steem Ring. I'm making this for myself but can easily make one for anyone. I'm not sure on the cost yet, but it would likely be on the lower end of a few hundred dollars, depending on the price of silver.
This is the design I chose, I was going to add the words Steem below the logo but I like this better. Below are also pictures of my Bitcoin ring to see it in real life.
What are your thoughts on the design? Would you be interested in a Steem or Bitcoin ring? What would you engrave on the inside?
I will do my best to have one made that can be a giveaway for SteemFest!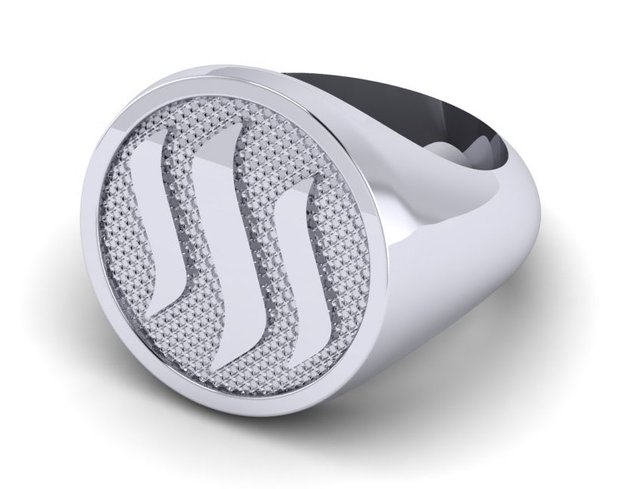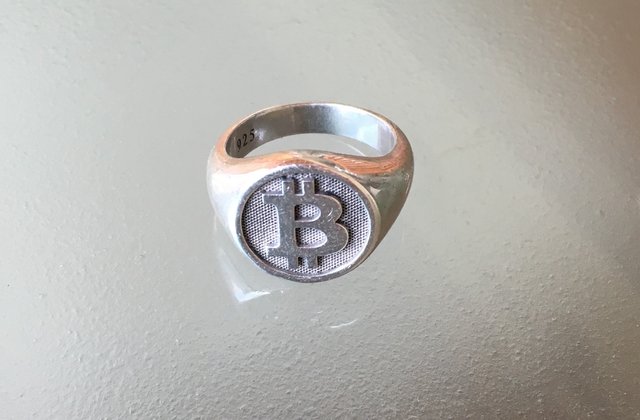 -Charlie