Greetings, steemers! We're Changelly, a crypto exchange platform, providing the best currency rates on the market. Not long ago, we got upvoted to include Steem to our list of supported currencies: https://steemit.com/introduceyourself/@mark.changelly/make-steem-avialable-to-buy-sell-on-changelly-com We wanna thank everyone who upvoted and supported us, especially @ash and @officialfuzzy. We're glad to see STEEM and SBD available on Changelly. In this guide we're gonna show you how you can withdraw STEEM and SBD directly to Changelly. Both are withdrawn similarly.
1. First, you need to create a transaction. Go to changelly.com and select the amount you want to exchange, say, 3 SBD to BTC, and click "Exchange!".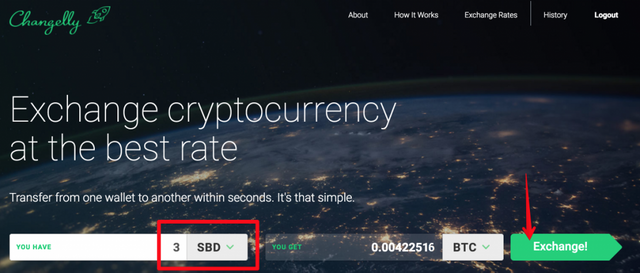 2.  Check the amount you've entered, the ticker and the final amount of BTC expected. Click 'Next". 

3.  Enter the BTC address you want to receive BTC. 

4. Check your payment details and click 'Confirm & Make Payment'.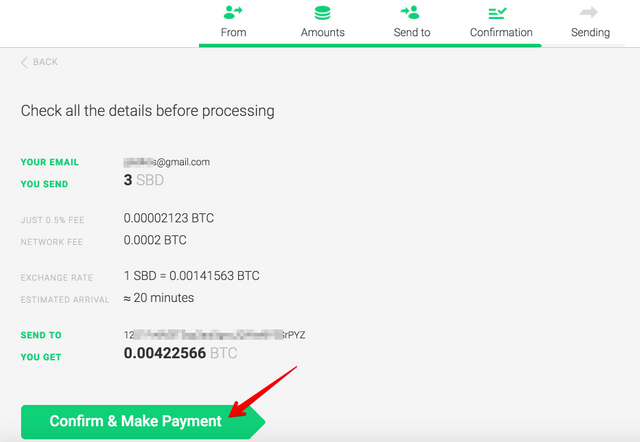 5. Now you see the information you need to get your transaction finished. There are an address and Memo, a short recipient code you'll need to indicate later.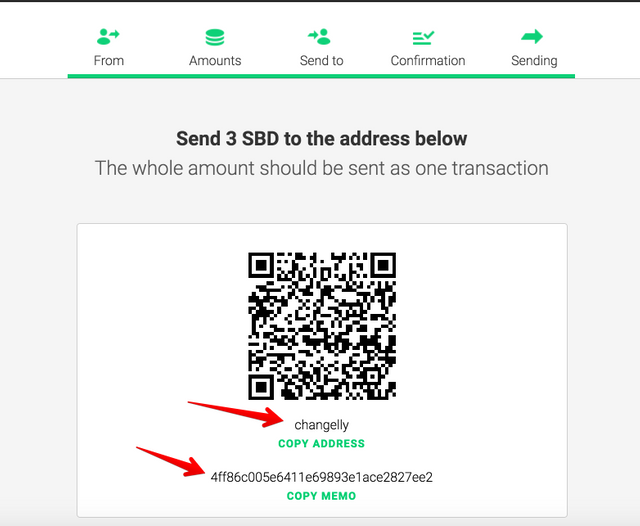 6. So now you're in your Steemit account and want to exchange Steem Dollars. Select Steem Dollars and 'transfer' in the drop-down menu of your wallet.

7. In a pop-up window, enter "Changelly", the amount you want to exchange (3 SBD) and Memo. Once everything is entered correctly, press 'Transfer'.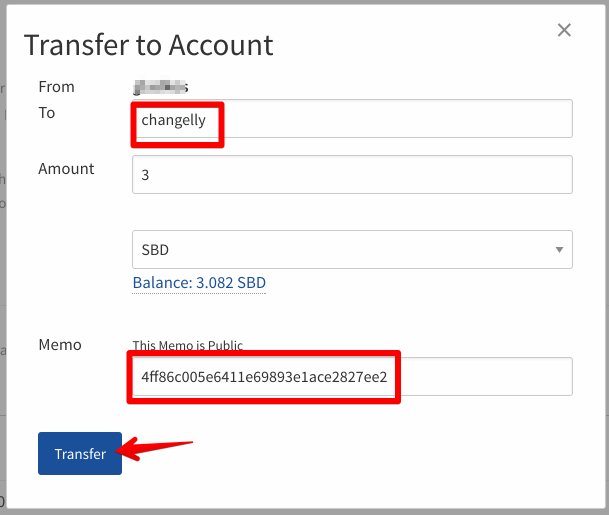 8. Re-enter your password on Steemit to confirm your transaction.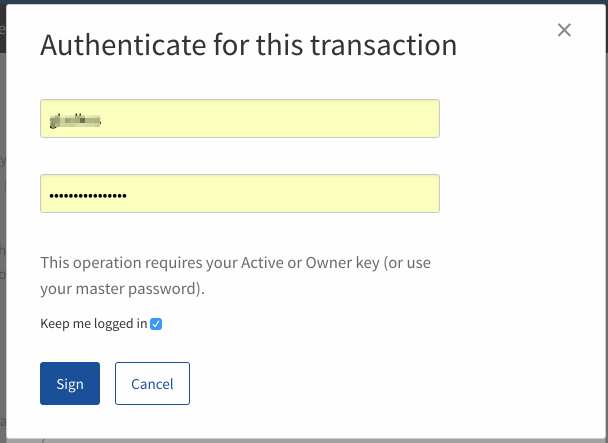 Here you go! Within 5-20 minutes you'll get your STEEM or Steem Dollars exchanged to BTC on your BTC wallet. A duck soup even for non tech-savvy users! If you still have questions about how to exchange STEEM or SBD on Changelly, don't hesitate to ask our support team! support@changelly.com