After doing some analysis on the STEEM DOLLARs Created and Destroyed for my post about why I believe the SBD Will Fall to $1 it was pointed out to me by @dana-edwards that I had not considered SBDs that were either deliberately burnt or spent on the Promoted feature. Firstly, I'd like to thank Dana for pointing that out and secondly, I'd like to add a bit of analysis on the STEEM DOLLARs that have been destroyed this way to see if it might have had significant effect on the Circulating Supply of SBDs.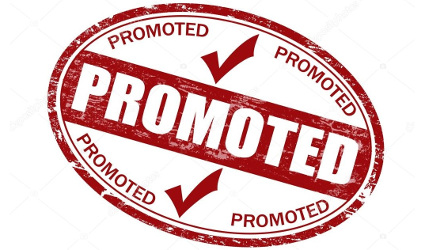 Source
I've produced a graph below which shows the amount of SBDs that have been destroyed via transfers to NULL. This is how the Promoted feature works and also if someone wants to throw their SBDs away (burn them) then all you do is sent it to NULL and they're gone. I've run the query over the full length of my previous date range – from 1st August 2017 (pre SBD pump) to 29th January 2018 (post SBD pump). I've shown on the graph where the first SBD pump occurred.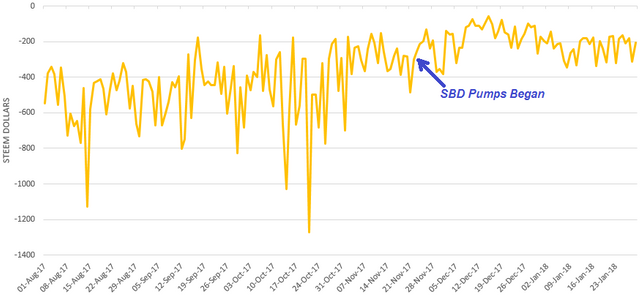 You can see there is a lot less SBD being destroyed after the SBD Pumps began. I guess it would be fair to say that either people were less comfortable spending SBD on the Promoted Feature once they became more valuable. Or you could argue that the actual total value of the SBDs in US Dollars (or even BTC) spent on Promoted Feature did not actually change as much due to the SBD having increased value. Either way it is clear there were less total SBDs burnt after the SBD started pumping. Now if I just re-do my original graphs to show the SBDs being burnt and add them to the Net amount to see if this is significant.
We can see a few bumps in the Orange line but it is not having a huge impact pre-Pump.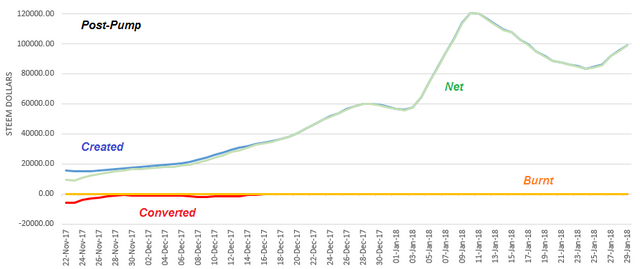 We can see a little bit more of the blue line here because there is a non-zero amount of SBDs being burnt post-Pump even though the number of Conversions is near zero. However I think it is safe to say that when put into context, the burning of SBDs via the Post Promotion Feature and voluntary burning is not having any significant effect on the SBD supply.
---

Images and Credits
http://www.despardestimes.com