Pssst! This is why Block Deals is really a BIG Deal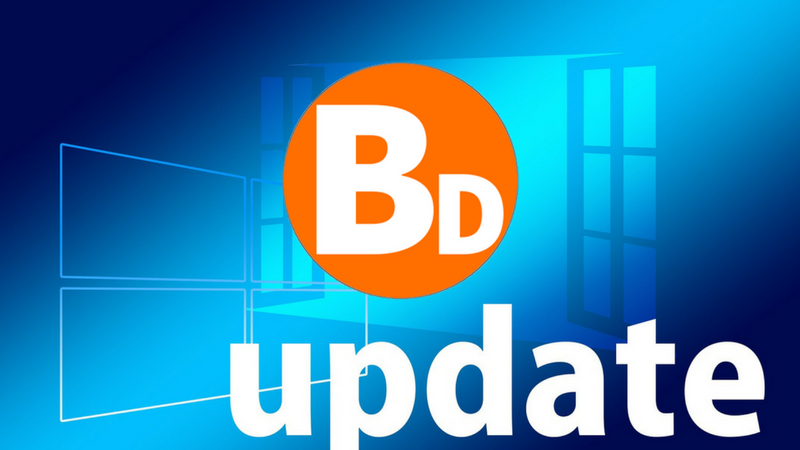 OK, Operation Delegation is going fairly well if you don't count losing a small delegation a few minutes after I published that last post. Regardless we moved the needle further forward, but so far it's slowly, slowly.
To be honest if we pull this off, it could be a huge success story of how the new generation of crypto communities (STEEM) are now empowered to self-fund it's developers without the need for outside investment.
This is a showcase of what is possible with STEEM

And we are only asking for a leg up, to get us moving forward and nothing more. And that's why we love the concept of Steem Power so much, you can simply loan it out for a good cause and always take it back when you need it.
What people forget is being based in Australia has it's benefits too and we can expect to get some decent media coverage in our small part of the world if we play our cards right.
Although the SteemAustralia.com website will need fleshing out a little more before then, but we'll be ready.
We are doing this for STEEM

Again thanks to our SP delegators so far: @bec-on-the-block, @mattclarke, @ausbitbank, @ana3, @datapipeline, @hendrix22, @bethwheatcraft, @jasonbu, @just2random, @mazzle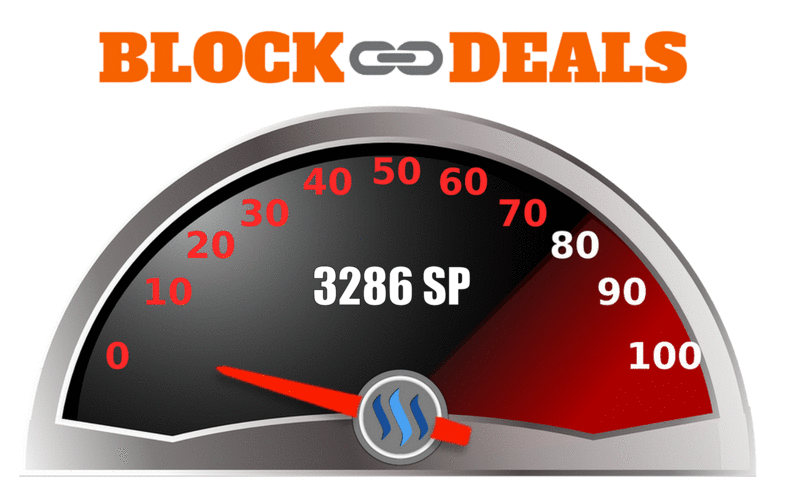 And we were reminded by @aussieninja that following a curation trail would also be a way people can support our community. We're listening so we'll post something more about this in the coming days.
Anyway, let's get to the point of this post.
I wanted to share with you some analysis of our market segment.
Firstly, our biggest competitor in the this space would have to easily be SlickDeals.net so lets have a look at some of their website stats.
And so much is talked about Steemit's rank on Alexa so let's take at a closer look at our flagship shall we?
Steemit Alexa Rank

Ouch! Not as good as it once was.
Now let's compare that to the SlickDeals current web ranking.
Slick Deals Alexa Rank

Wow! These guys are one of the Top 500 websites in the world and in the Top 100 websites for the USA.
Can you see why Block Deals will be good for STEEM?

Anyway let's see what this means in terms of organic traffic.

The important stuff is on the right. Currently, Slick Deals have 6.5 Million views a month coming from organic traffic alone. Plus, you need to consider the return visitors.
If you have a look at Slick Deals marketing information they report having 10 Million views per month.
Not too shabby hey?
And best of all the numbers keep adding up across the globe, where we'll be focusing most of our attention.
Where does all this traffic come from?

Well as you can see people are globally searching for the term coupons approx 736K times per month.
Yes, coupons are a really Big Deal and that's why we want to disrupt this market space.
And we think we can do it with our deals website using the power of Steem to entice users to post deals on BlockDeals.org in exchange for a small reward.
Best of all we don't need to rely on affiliate links and advertising cells to make money from this project.
STEEM can empower people to make a change

This makes our website so much cleaner than our competitors, and we know people will appreciate not being bombarded by ads, when all they want to do is to save a few bucks.
But this is just one search term. There are literally hundreds of other decent search terms out there, that we'll be competing for:-
Dominos Coupons (578K) - Deals (259K) - Black Friday Deals (344K) - Kohls Coupons (511K) and the list goes on. Keep in mind these are only monthly search volumes and are typically just in the USA. This market segment has so much more to give.
And sure we're leaving plenty on the table for now, but we know the Steem Community has our back and will eventually help us to fund this project.
Please consider a small SP delegation.
50SP | 100SP | 200SP | 500SP | 1000SP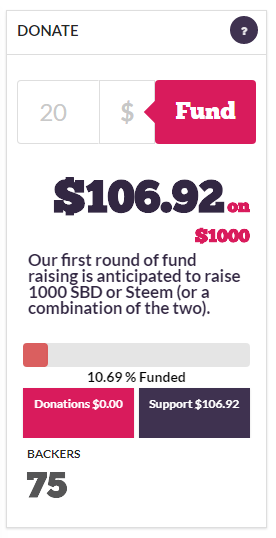 We really want this to be a Showcase for Steem and how others can leverage this token to empower ordinary people with the benefits of crypto currency and who really deserve to be rewarded for their actions.
And most of all, get Steem into as many hands as quickly as we can.
The Facebook book model of collecting and selling people's data is dead, they just don't know it yet.
So as we continue Operation Delegation, please consider delegating some idle Steem Power to our cause so we can ensure this new STEEM community is rewarded for their effort. (links above)
Thank-you.
Fundition Update

Our Fundition Campaign is also now on it's way so you can help us reach our goal by sharing a little upvote love on Fundition.io.
Every little bit helps.
PS: The Fundition Campaign will help to fund our advertising campaign when we're ready to release Block Deals into the wild.