On Sunday evening I conducted a Crypto and Steem presentation at 'The Muse Gallery' on Portobello Road in London. This was mainly aimed at artists who wish to explore bitcoin and blockchain platforms to monetize their work.
I was not sure if there would be many people, as there had not been a huge amount of promotion, but I was pleasantly surprised to find that we filled all the seats!
This was my first presentation and I was not completely prepared but I managed to stumble through and covered all the main elements of steemit and other steem applications.
I started with a quick overview of bitcoin and moved on to explain how steem functions and the main differences between the two. I covered all the different applications from Dtube, Dlive and Dsound to Steepshot, Busy and Utopian as well as our beloved Steemit.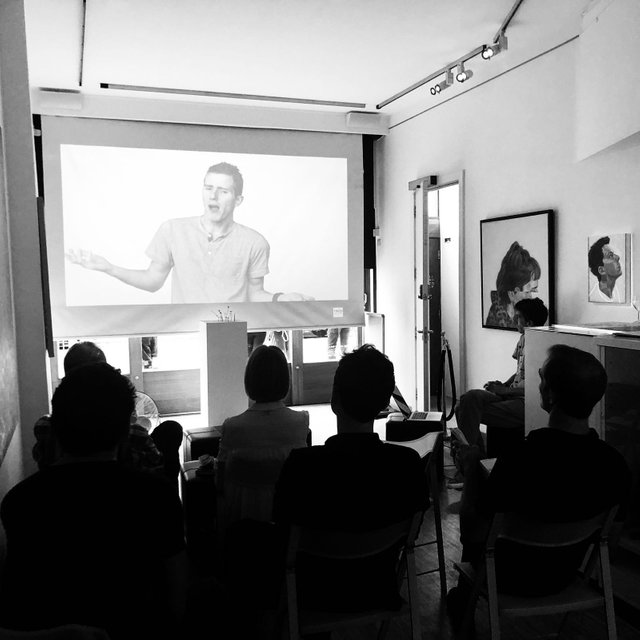 I learned a great deal by throwing myself into this and hope to improve the next time I speak about the wonderful world of steem.
Our amazing host at the muse provided technical assistance and drinks, he was a great help in making a success of the evening.
Overall most people seemed to be receptive and genuinely interested and there was a productive Q & A after the talk.
One lady said, in regards to cryptocurrency, "It finally makes some sense"