I must say that the numbers that i will write here are not exact as i found some different values in my search at steem posts and i am not sure did values changed after HF20 but i think it is important for a lot of users to know about this.
DUST VOTES
What are Dust votes? To put it simple all posts and comments that are worth 0.025 SBD or less on the time of the payout are not going to the creator and curator, they go back to the reward pool. So on all posts and comments that have less than 0.025 in total on the day of the payout are payed 0. This is done to discourage earning with spam comments and to reduce the cost of something that creating stuff in blocks on the blockchain cost :D
WHY IS THIS IMPORTANT TO KNOW?
I think that people need to know this so they can plan how to spend their Voting Power/Voting Mana. We all want to reword good comments on our posts but if your SP is not enough, even on 100%, to give more than 0.025 SBD all you did is spend your Voting Mana and your vote is not going to the person who wrote the comment.
Why i put only comments in the title? Because there is a small chance that someone else will upvote comments on your posts so there is small chance that total upvote will pass 0.025 and go to the curator. In my opinion better thing to do is to check the commenters page, see what is he/she posting about, and vote on their post because there is more chance that someone else will read their post, vote on it so it will be worth more than 0.025 SBD and it will be paid to the person you wanted it to be paid.
So my recommendation is: don't spend your Voting Mana on comments if you are not sure you can go over the threshold.
While reading about this i found @dustsweeper. As i understand it, it is a bot voter, that if you pay 1SBD, will monitor your comments, and if they are under 0.025 it will upvote so they go over the threshold and be payed to you. As of my knowledge for 1SBD it will upvote around 70 comments. I can't say is it working or not, as i did not try it. All i can say that i found it as an option.
And here is a random photo, i kinda feel weird if i don't post a photo :) and can now use tag for photography so my photo friends will see it.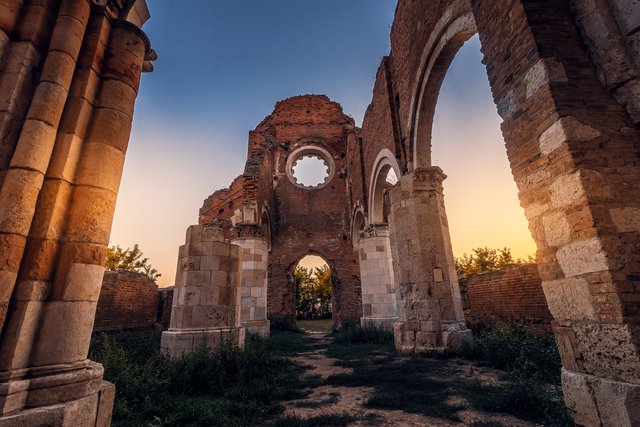 PS: i know that this is not new, i heard something about it few months ago, but i feel a lot of people here don't know about it, and i think it is important, especially for new users.