Upcoming Alt Coin Party?
...
There's a chance that we've finished the scary Bitcoin correction which bled over the whole crypto scene. I'm still not fully convinced that it's over but we'll soon find out. I'll make a new Bitcoin update as more data comes in. In the mean time, I've been scouting for some alt coins that can make some major gains (some of them have already made solid impulses). I will reiterate to set wide buy levels, especially at times like these when it's unweary if cryptos will continue correcting or not.
I've been holding LBRY for a while and have been making some good gains on it. But I think this is just the beginning. The technicals are looking really good and I expect a big price jump. We've already finished the 1st Elliott Wave and been correcting. The correction is probably over very soon and we will enter the vicious 3rd Elliott Wave which often times is the longest.
It's up to you if you wanna wait a little to see where the market is going but I'm planning on setting buy orders under and above current price level.
Investment summary:
⭐⭐⭐⭐ ⭐ 5 out of 5 stars on this investment
Short Term Target at 0.000276 BTC
Potential profit 292%!
Long Term Target at 0.000316 BTC
Potential profit 351%!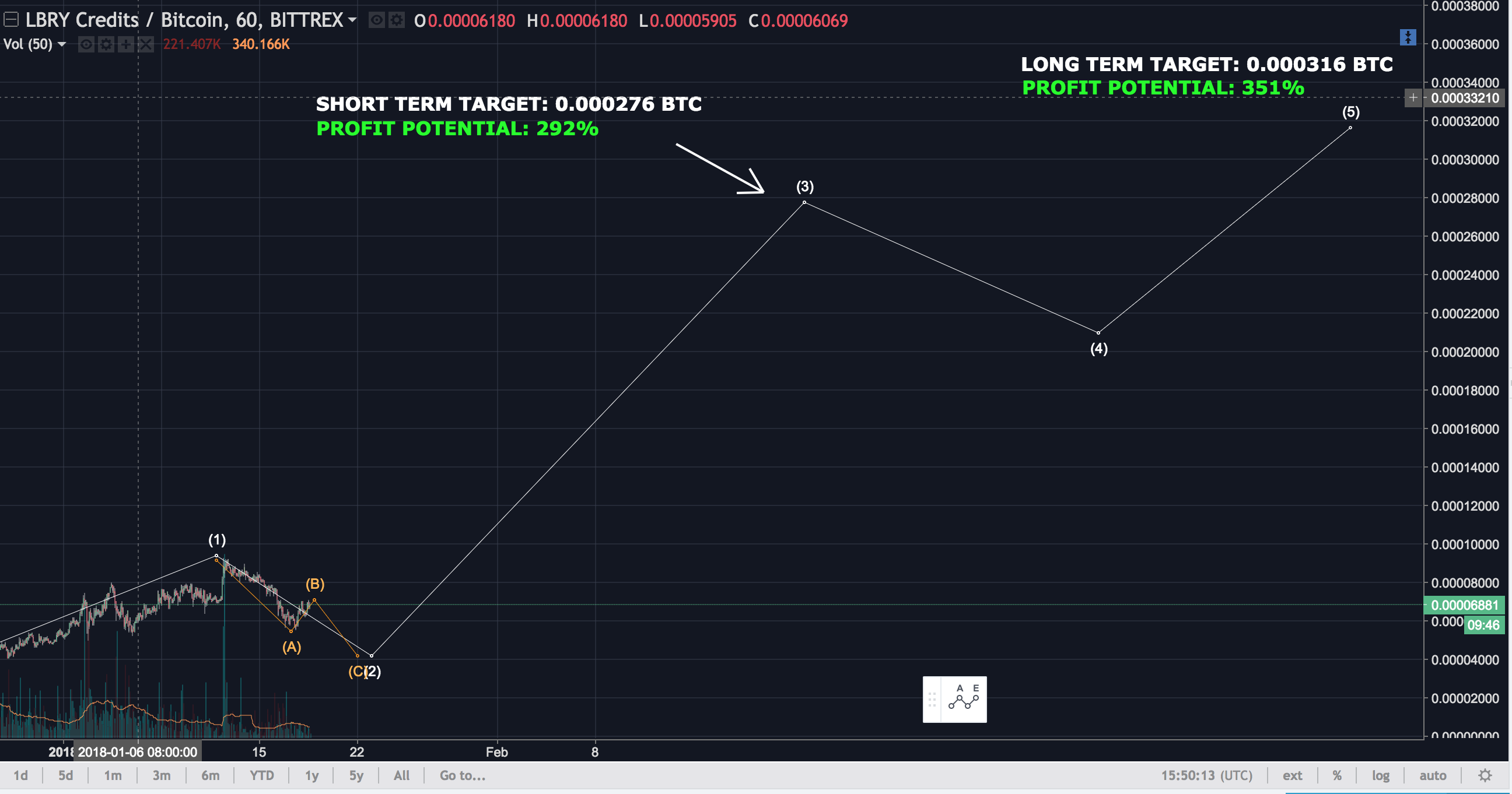 The bigger picture: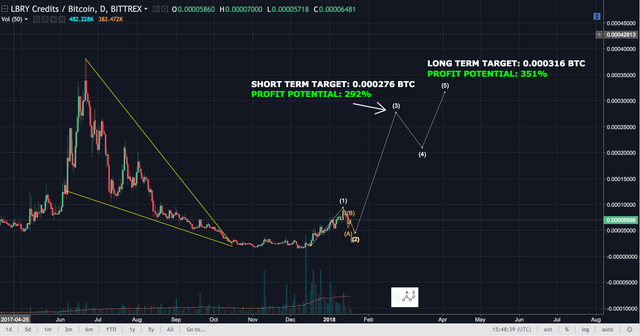 Follow me on Twitter and turn on notifications to get instant updates at http://www.twitter.com/benkalashnikov
Disclaimer:
I'm not a financial advisor and these are only my opinions. I don't take any responsibility for any investments that you make based on my analysis.