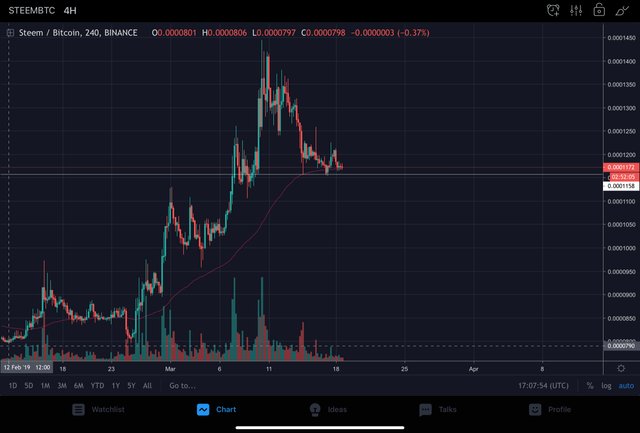 Hi everyone!
It has been a while since my last post on Steemit regarding Technical Analysis. Today, I have just checked the Steem/BTC rate on Binance and I have found some nice setup.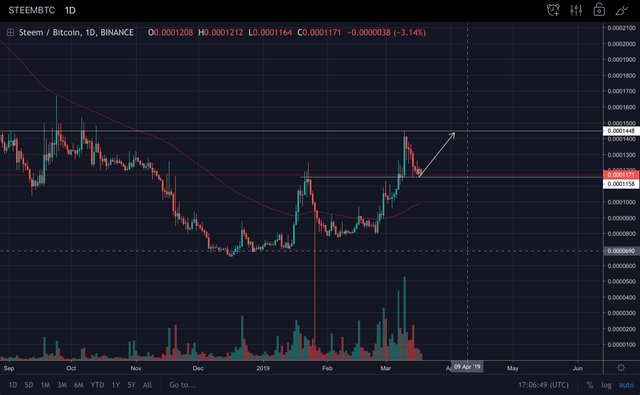 From this Daily chart, what I can see here is Steem has been holding the support zone very well. From the chart, we can see that the 11104 area had formed up as a support area for Steem.
By seeing this, I have purchased some Steem on the exchanges, and use some for blockchain and some for trading. My estimated target should be around the 14450 level. From here, we will watch closely, if Steem is to have a clean break, we can aim for the higher skies!
On the other hands, I believe the hype is real that we are testing TestNet. I do hope that Steem price will move up and more people will invest in Steem.
My general outlook in the short term for Steem is Bullish, but for the long term, we need to see if Steem can break the 14450 level or not, since it was a significant zone.
Have fun and trade safe!