Today marks my 2 years of being active on the Steem blockchain.
This was my first post - exactly two years ago.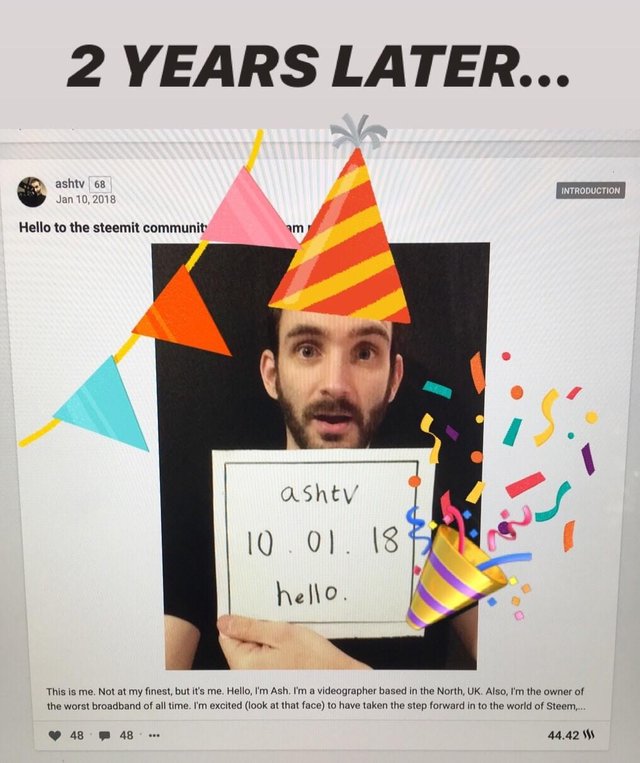 I didn't know what I was doing. I still don't.
But there's a real fondness for this place and the things I've learned, watching as the platform and its components evolve.
I've posted at least once a week for two years.
Which is considerable and unusual for me to stick with a social based app so long and consistently.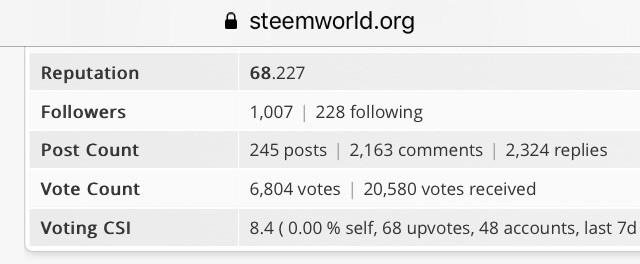 245 unique and original posts; some of them with original video and some just photos.
But I'm a bit staggered and the numbers.
My usual social media accounts don't get anywhere near that kind of attention - but STEEM felt like a fresh start. Away from my usual friends and followers. Just a good place to get down some ideas and educate myself about the blockchaincryptomajig a bit.
It started as a place for me to talk about video - but it then morphed in to more of a blog and a record about the jobs I do.
Which is nice because there's no other place where I document my shoots and other creative endeavours.
Anyway, I've been here this long and there no sign of me going anywhere anytime soon.
I've met some brilliant people - both online and in real life - and undertaken some satisfying projects.
Thank you for all the support, upvotes, follows and comments that this wonderful community give back to me.
You know who you are.
Basically, if we've had an interaction on STEEM then I want to thank you.
Here's to another 2 years and I look forward to attending SteemCampUK3 again later this year to meet some real steemians again :)
Big love, @ashtv.