Register Now For The APPICS Token Swap | New Ticker: APX!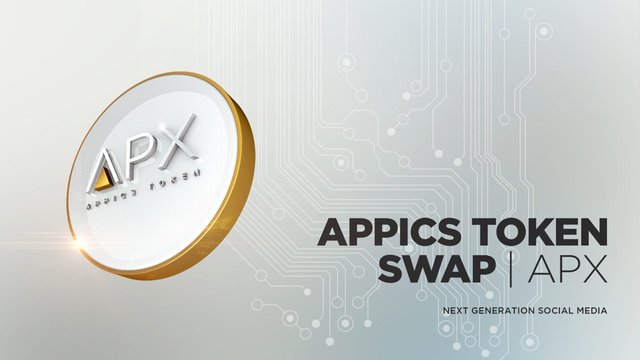 It's time to get started with the APPICS Token Swap - and the NEW Ticker Symbol APX!
After our major Dual Blockchain announcement a few weeks ago, where we published our unique dual-blockchain solution between STEEM and EOS, it's now time for our token holders to get ready and register for the swap!
APPICS Token Swap & Customer Platform
Current APPICS token holders can now register for our token swap to receive APX tokens at token.appics.com!
This is how the process will work:
Token holders login with their existing account at token.appics.com
On the platform, you then register the steem account on which you'd like to receive your Appics tokens
After the registration has been open for a few weeks and everyone entered their Steem accounts, the SteemEngine team will then distribute the tokens to the respective Steem wallets
Users will then receive the steem-based appics tokens in their steem wallet. Then you can power up the tokens to increase your voting weight in the appics app - and from then on, you will also start earning both APPICS tokens and Steem tokens inside the appics app!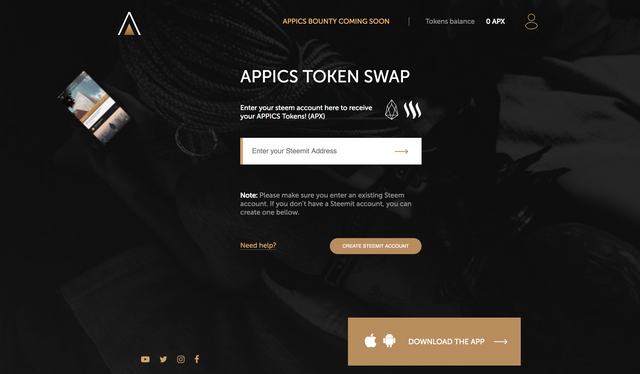 Token Swap - Frequently asked questions:
I have lost / have no more access to my Ethereum wallet. What do I do?
No problem, that's not relevant anymore. Simply login at token.appics.com and enter your steem account there, where you will receive your appics tokens !
I can't access my account at token.appics.com, how do I register for the swap?
If you somehow can't access your account at token.appics.com anymore, please contact us at [email protected] and we will gladly assist you!
Why are you only swapping to Steem when there's a dual-chain with EOS?
Registering the steem accounts is only the first part of our token swap, so that current token holders can receive steem-based tokens in their wallet.
As explained in our Dual Blockchain announcement post, users then have the option to convert the tokens to eos-based tokens through a gateway as well.
I don't have a steem account yet, how do I receive my tokens?
Please register for a steem account here.
When will APX tokens be listed on exchanges?
After the development for our dual blockchain has finished and all token holders have registered their steem wallet for the swap, we will list APX on decentralized exchanges on Steem and EOS, and then on centralized exchanges.
We are already in contact with several exchanges and aim to list our APX token on European, American and Asian exchange platforms (including korean!) If you have any specific tips or contact to platforms where you'd like to see our token listed, feel free to contact us!
What about my previously earrned bounty stakes?
Of course, the stakes previously earned from our bounty program are saved in your account at token.appics.com! The bounty program is currently being re-structured and will be back online very soon with exciting new campaigns to spread the movement even more!
Join the APPICS App!
If you are not one of our early testers yet, you can download the app right now and join our APPICS community!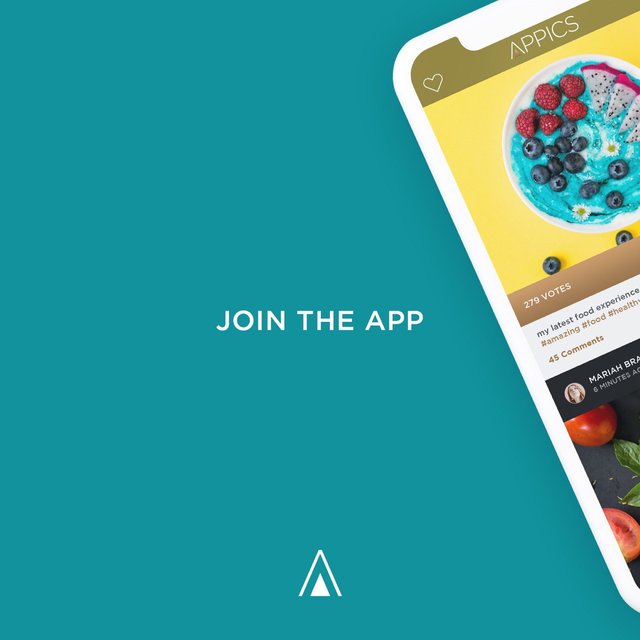 For iOS users, please visit ios.appics.com, download the app testflight, then return back to the link, scroll down, and then download the appics app from there!
For Android users, please visit softlaunch.appics.com and register there with your google play store email address, OR mail us at [email protected] with your google play store email address so we can add you to our exclusive android tester group and send you a download link!
Once you have downloaded the APPICS App, you can simply login with your STEEM username and private posting key!
---
New Ticker Symbol for APPICS Tokens: APX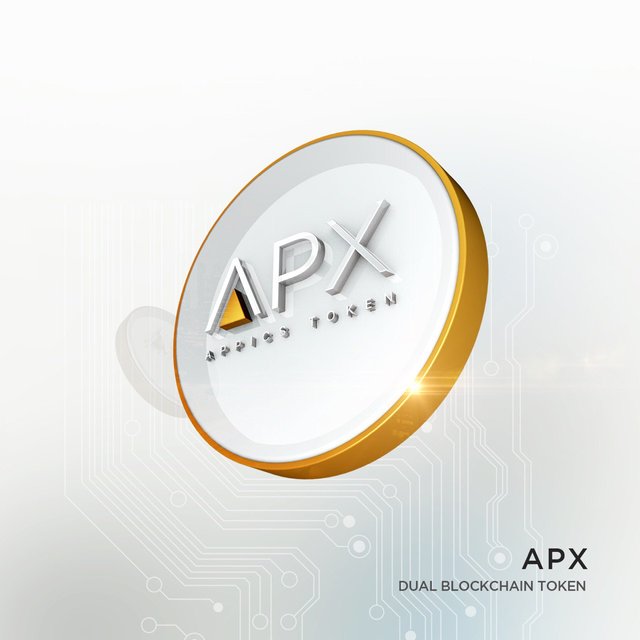 After our previous token ticker symbol, XAP, had been claimed by another company, we decided to switch our ticker to:
APX!
APX, pronounced APPICS, will be the new ticker for our APPICS Tokens.
What do you think about the new ticker APX? Leave us a comment below!
---
💬 If you have any questions about APPICS, you can ask our admins on Telegram:
Official APPICS Group 🌎
APPICS - South Korea 🇰🇷
APPICS - Deutschland 🇩🇪
APPICS - Russia 🇷🇺
APPICS - Nigeria 🇳🇬