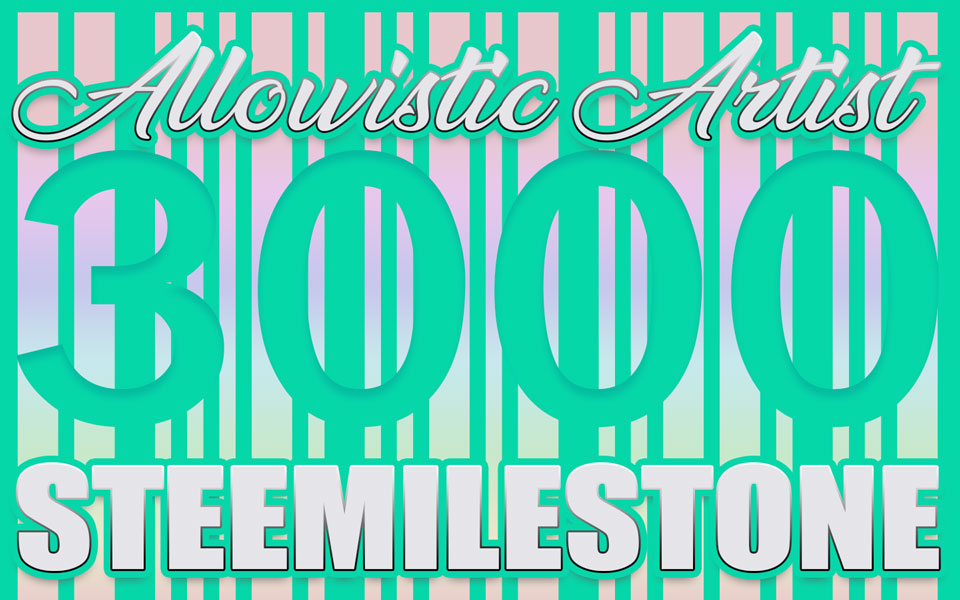 Hey guys hope you are all doing well on this spring day!
I am very busy cleaning up the yard and getting the house ready for having some friends over and creating more art. I am still dealing with storage issues on my iphone so I have not been able to upload the Vlog's I did. I think I may have to just switch to using my DSLR and upgrading the mic on it.
I hit 3,000 followers this past week and this just blows me away that so many people are following what I do. This is exciting me to do more to share here on STEEM. I do need to put more effort in to my blog here. Thank you for watching me grow over this past 7 months. Wow how life changes after you get on STEEM. I have many ideas of how to make use of the steem blockchain and add value to it... thought work continues on STEEM Hash Lotto with @rkz we have much to learn to put this idea together. I hope to share more with you on this front very soon. Thank you again for following me and my journey here on steem. Looking forward to the communities/groups function so I can find you guys again and keep up with the most interesting people.
Well that is all for now. I have a ton of work still to do on the yard it is coming along nicely. I will test out making a video today with my other camera and see if I can upload a new Vlog.
Chow for now
Allowistic Artist
Vincent Strader