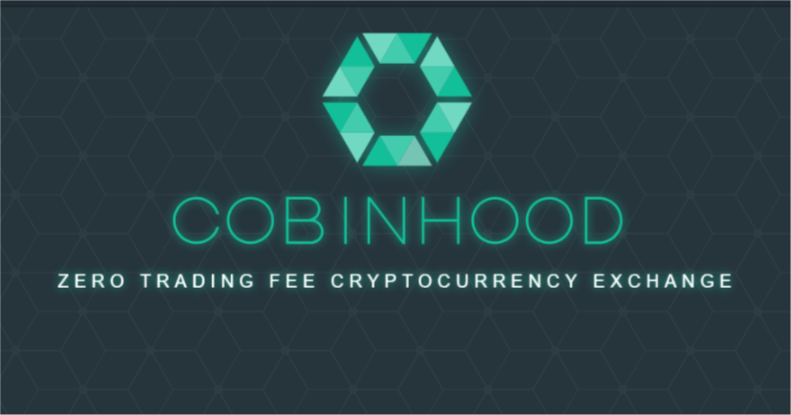 Microtransactions
As we all know are the backbone of steem economy. Feeless graphene is big reason why STEEM works. So there is no point in me explaining why zero fees make sense when operating in such environment. I'm using cobinhood exchange for 2 months, and they do offer 0 trading and deposit fee on their exchange for every coin. Withdraw however depends on type of coin involved. Cobinhood only charges withdrawl network fees, which would be 0 in case of STEEM.
What is cobinhood, is it legit?
Despite name controversy and popular belief how 0 fee trading is not a sustainable model, the exchange itself works well and is funded by other means - partnerships with upcoming ICOs. Their COB token works differently from other exchange tokens, and one doesn't have to own any tokens to utilize 0 fee trading. While developer team is doing well, their marketing team has slowed down, because they want to launch margin trading first.
Community
In order to list a coin, exchange favors ones with big communities. Steem has nothing to worry about that one, we just have to show up and vote.
Suggestion was already put, but message didn't reach as well as expected.
https://cobinhood.canny.io/token-listing/p/list-steemsbd-on-cobinhood-exchange
Good reaction and lots of votes would put STEEM as high priority item.
Why do we need this?
Networking effect. Believe it or not, there are plenty of folks who don't know about steemit. Joining different communities with common ideas would benefit to us all. Cryptocurrency space is evolving, and we as a part of it, must participate and make things happen. Also fault tolerance and choice. We know how some exchanges like Poloniex fell completely off the grid because of their incompetence.
What are you waiting for?
Vote on canny link above and resteem this. Show them cryptocurrency is not about hype and speculation, but long term growth, utility and potential. Show them that hot and cheap coin of the week isn't everyone's goal.
Thanks for reading and have a nice day!