Every day, even when I am overworked and ready for bed, I bring a little bit of positivity to the blockchain with another reason why I think it is a good idea to be here on the steem blockchain. Red days and green days will come and go, the bottom line is not the bottom line in this case. We are interacting on a futuristic platform and it is only a matter of time before the world follows suit. So, let's get into it!
Reason # 45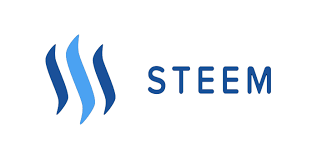 Hands down the best social media investment
We have looked at steem compared to other blockchains. How it is able to handle millions more transactions than other blockchains like BTC, LTC, ETH... free of charge, and in a matter of seconds! We see that steem is able to compete at the highest level with other blockchains... but what about other social media platforms?
It is easy to sign up for a steem account (at this point), just like any other social media account. What steem will not do is: sell your information, create a consumer profile around you, censor you, collect data on you, spy on you, advertise to you... the list goes on. So, steem is really a great option if you want to live in a sane world where all of those realities (the realities of a corporate psychopathic driven society) are null and void.
As far as what is available on the steem blockchain, there is an answer to youtube, soundcloud, reddit, instagram, twitter... shoot, there is even an answer to hearthstone.
What about money? Steem pays. Youtube can pay if you follow their rules and have thousands of followers... and are willing to advertise. You can sell music on soundcloud too... but the payment is built into steem, and, there are no rules or censorship, or advertising required.
To make the deal sweeter, if you are here, you are already invested. By being on steem, we become shareholders. Will facebook do that? Google? Twitter? I don't think so.
If you own something, you care more for it, so, it goes pretty much without saying, that steem is not only here to stay, but it will keep on getting better.
There you have it!!! Another reason why steem is the best!