Steem Fantasy Premier League - Gameweek 14 & 15 Overview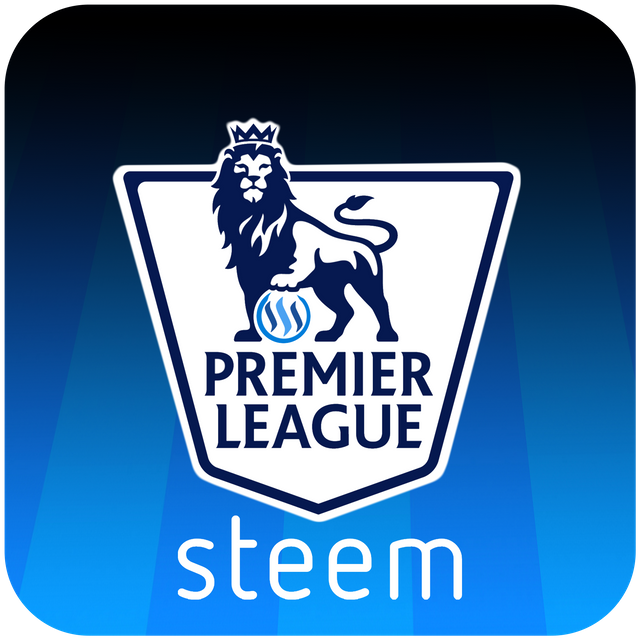 ---
Gameweek 14 was a gameweek with an average point score of 49. The gameweek will be remembered for Arsenal's 4-2 win over Spurs in the North London Derby, Pickford last minute gift who gave Liverpool a 1-0 win in the 232nd Merseyside Derby and for the fact that not even a 2-2 draw for Southampton against Manchester United was enough for Mark Huges to keep the job as Southampton Manager. Before Southampton's gw 15 fixture against Tottenham Southampton appointed Ralph Hasenhüttl as their new manager. Ralph Hassenüttl is known known for his achievements as manager for RB Leipzig in Bundesliga. In the 2016/17 season he helped the newly-promoted side to produce a sensational campaign, finishing second in the Bundesliga, behind only Bayern Munich. When asked about his football philosophy he once said: "The aim was to capture the ball, switch and quickly advance, in not more than 10 seconds". Interestingly to see if he can get the Southampton team to play by his philosophy,
Gameweek 14 was as also the gameweek after which the premium forward debate started. After Pierre-Emerick Aubameyang's brace (16 points) in Gameweek 14, the Gabonese striker was transferred in by over half a million FPL teams and his price went up with 0.3 million to 11.2m. His premium-forward colleague, whose display in gw 14 wasn't as good, Harry Kane was transferred in by nearly 300,000 team. The reason to theses massive transfers is partly the the fixture swing for Tottenham and Arsenal but mainly the fact that Aguero (he miot owned forward before gameweek 14) missed out due to injury and was also an injury doubt for gameweek 15. Sergio Aguero was transferred out by 950.000 managers and that have to be some kind of record.
Gameweek 14 results:
Cardiff 2-1 Wolves
Goals: Matt Doherty (£4.9m) | Aron Gunnarsson (£4.5m), Junior Hoilett (£5.0m)
Assists: Raúl Jiménez (£5.9m)
Newcastle United 0-3 West Ham United
Goals: Javier Hernandez (£6.2m) x2, Felipe Anderson (£7.1m)
Assists: Robert Snodgrass (£5.3m), Marko Arnautovic (£7.1m), Jack Wilshere (£4.8m)
Manchester City 3-1 Bournemouth
Goals: Bernardo Silva (£7.5m), Raheem Sterling (£11.4m), Ilkay Gundogan (£5.4m) | Callum Wilson (£6.8m)
Assists: Leroy Sané (£9.3m) | Simon Francis (£4.4m)
Huddersfield 1-2 Brighton
Goals: Mathias 'Zanka' Jørgensen (£4.4m) | Shane Duffy (£4.7m), Florin Andone (£5.0m)
Assists: Solly March x2 (£5.0m)
Leicester City 2-0 Watford
Goals: Jamie Vardy (£8.9m), James Maddison (£6.8m)
Assists: Marc Albrighton (£5.1m)
Crystal Palace 2-0 Burnley
Goals: James McArthur (£4.7m), Andros Townsend (£5.7m)
Assists: Townsend, Cheikhou Kouyaté (£4.7m)
Southampton 2-2 Manchester United
Goals: Stuart Armstrong (£5.1m), Cedric Soares (£4.4m) | Romelu Lukaku (£10.7m), Ander Herrera (£5.0m)
Assists: Michael Obafemi (£5.0m), Mario Lemina (£4.8m) | Marcus Rashford x2 (£6.7m)
Chelsea 2-0 Fulham
Goals: Pedro (£6.3m), Ruben Loftus-Cheek (£5.2m)
Assists: N'Golo Kante (£4.9m), Eden Hazard (£11.0m)
Arsenal 4-2 Tottenham Hotspur
Goals: Pierre-Emerick Aubameyang (£11.0m) x2, Alexandre Lacazette (£9.6m), Lucas Torreira (£4.9m) | Eric Dier (£4.8m), Harry Kane (£12.4m)
Assists: Granit Xhaka (£5.3m), Aaron Ramsey (£7.3m) x2, Pierre-Emerick Aubameyang | Christian Eriksen (£9.2m), Son Heung-min (£8.3m)
Liverpool 1-0 Everton
Goal: Divock Origi (£5.0m)
Assist: Virgil van Dijk (£6.0m)
Gameweek 15
Gameweek 15 was quite a crazy gameweek with big point spreads and with a lot of rotation. Highly owned players like Sterling, Aguero, Salah, Robertson, Alexander-Arnold, Mané and Laporte were all rotated or injured while for example Alonso and Arnautovic scored 0 points. For myself gameweek 15 was "really very bad" as Chelsea manager Sarri use to say. One big reason in that was for example not owning the two "best-value-for-money" players in the game: Ryan Fraser (£6.2m) and Callum Wilson (£7.0m). A goal and an assist a piece for them in Bournemouth's 2-1 win over Huddersfield Town on Tuesday night helped both players to another double-digit haul.The pair are returning 13.9 and 13.3 points per million spent so far this season and are by far the best-value players in their respective positions this season. Somehow, with Bournemouth's fixture until the end of 2018 in mind, I now feel it's too late to jump on this train and I just have to hope they won't keep on scoring in the same way in the upcoming gameweeks.
Manchester United ended up with home against Arsenal in a 2-2 draw and somehow it felt like a positive result and good performance from the Reds. Manchester United is not a team I would recommend from a fantasy point of view. In recent weeks I have even felt a bit sorry for Mourinho. Many want to see him sacked and I can fully understand this, but then on the other side I just feel that their squad and their squad depth isn't as good as many thinks it is.
Chelsea are having a bad period, now losing 2-1 away against Wolves. Chelsea controlled the game for 55 minutes but then Wolves scored two goals in 5 minutes and after that Chelsea weren't even close to getting in to the match again. Wolves deserved the 3 points and Sarri has got plenty to think about with a match against Manchester C
ity at the weekend. For example Alonso (owned by nearly 50%) have now had two really poor games in a row and I would not be surprised if he is benched against City.
Gameweek 15 results:
Bournemouth 2-1 Huddersfield Town
Goals: Callum Wilson (£6.9m), Ryan Fraser (£6.2m) | Terence Kongolo (£4.3m)
Assists: Ryan Fraser, Callum Wilson | Zanka (£4.4m)
Brighton and Hove Albion 3-1 Crystal Palace
Goals: Glenn Murray (£6.7m), Leon Balogun (£4.2m), Florin Andone (£5.0m)| Luka Milivojevic (£6.0m)
Assists: Jose Izquierdo (£5.9m) | Wilfried Zaha (£6.7m)
Watford 1-2 Manchester City
Goals: Abdoulaye Doucouré (£5.9m) | Leroy Sané (£9.4m), Riyad Mahrez (£8.5m)
Assists: Mahrez
West Ham United 3-1 Cardiff City
Goals: Lucas Perez x2 (£6.2m), Michail Antonio (£6.8m) | Josh Murphy
Assists: Robert Snodgrass x2 (£5.3m), Arthur Masuaku (£4.3m) | Sean Morrison (£4.7m)
Burnley 1-3 Liverpool
Goals: Jack Cork (£4.6m) | James Milner (£5.6m), Roberto Firmino (£9.2m), Xherdan Shaqiri (£7.0m)
Assists: Ashley Barnes (£5.6m) | Divock Origi (£5.0m), Virgil van Dijk (£6.1m), Mohamed Salah (£13.0m
Everton 1-1 Newcastle
Goals: Richarlison (£7.1m)|Rondon (£5.7m)
Assists: Murphy (£4.8m)
TOTTENHAM 3-1 SOUTHAMPTON
Goals: Harry Kane (£12.5m), Lucas Moura, Son Heung-min | Charlie Austin
Assists: Christian Eriksen, Kane | Steven Davis Christian Eriksen, Kane | Steven Davis
MANCHESTER UNITED 2-2 ARSENAL
Goals: Anthony Martial (£7.6m), Jesse Lingard (£6.7m) | Shkodran Mustafi (£5.4m)
Own goals: Marcos Rojo (£4.9m)
Assists: Ander Herrera (£5.0m) | Alexandre Lacazette (£9.6m), Lucas Torreira (£4.9m)
WOLVERHAMPTON WANDERERS 2-1 CHELSEA
Goals: Raul Jimenez (£6.0m), Diogo Jota (£5.9m) | Ruben Loftus-Cheek (£5.2m)
Assists: Morgan Gibbs-White (£4.3m), Matt Doherty (£5.0m) | Eden Hazard (£11.0m)
FULHAM 1-1 LEICESTER CITY
Goals: Aboubakar Kamara (£4.3m) | James Maddison (£6.8m)
Assists: Aleksandar Mitrovic (£6.6m) | Shinji Okazaki (£5.2m)
Gameweek 15 showed me how harsh this game can be. My own team did awfully with a gameweek rank of 4,2 million and a BIG red arrow. At least my steem-pick (Sané) got attacking returns in both gw 14 and 15, even though the score were just 5 and 7 points respectively. In Steem Fantasy League Team "Meitanteiteam" keeps the first spot with two decent scores in both gw 14 and 15. The highest scoring team in our league in gameweek 15 was "Long Dong Fc" who sits in 13th place. "Long Dong Fc" scored 80 points with Harry Kane as captain and Richarlison plus the two previously named Bournemouth assets also scoring double figure points. Well done!
---
Disclaimer: This post is written by @matinho. The rewards of these posts are gathered in a pool to be rewarded to managers of the league and authors at the end of the season.
This Tournament is sponsored by @blocktrades, check out blocktrades.us for easy and fast crypto exchange and consider voting him for witness!
---