When I checked coinmarketcap a minute ago I couldn't believe my eyes. Steem was selling at $1.86 having an increase in price of 104% and honestly I don't know why. The first thing that came to my mind is some whale buying a good chunk of it to power up since the price of under one dollar it was a good one. At least in my opinion. Then I thought to myself that some BIG NEWS splashed recently and skyrocket it, but nothing appeared on my feed from the official Steem account.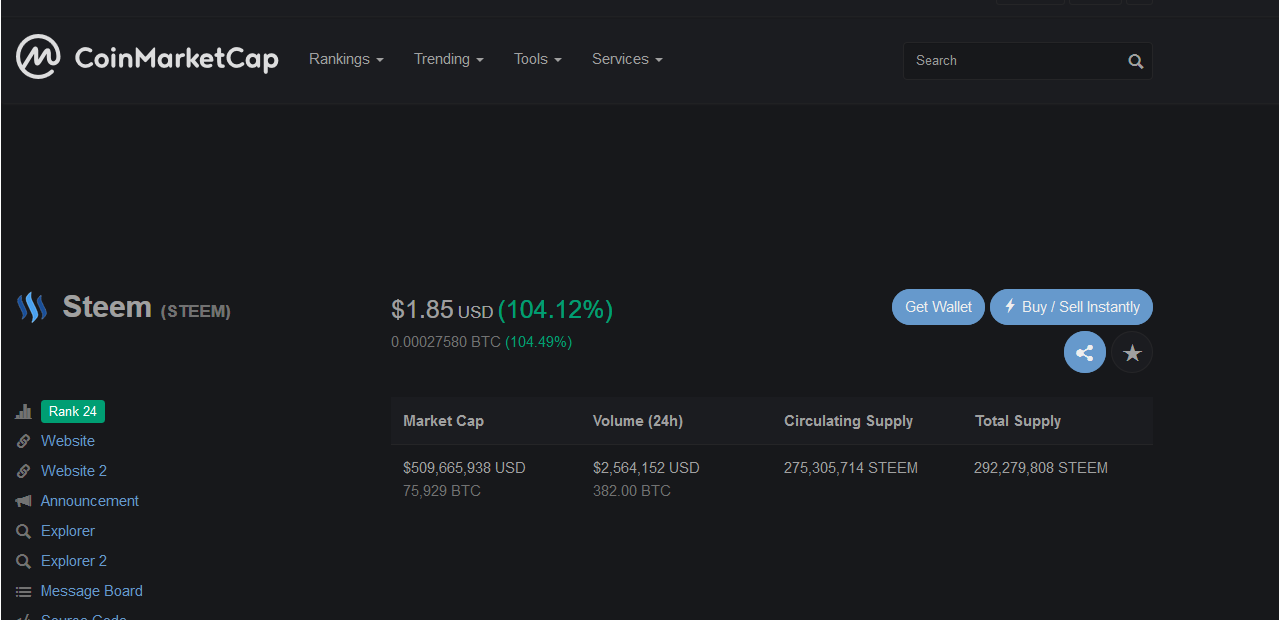 screenshot source
So, I am wondering and asking you guys also, what could have made Steem pump that hard in less than half an hour? Plus, it's not just a 10% or 15% increase in price happening in a few minutes but a whole 100+%...so it's big. If you have any idea about what could have made our beloved Steem coin to skyrocket that much in less than half an hour feel free to let me know in the comment section.I am always eager to hear good news.
Honestly, I would love to see Steem starting a fresh and long awaited rally in the whole market, but I doubt it could do that. It's not Bitcoin, but over all it's a pleasure to see it pumping this way. I know that $1.86 is way less than what it was worth a few months ago, but after weeks of spending its time under one dollar it sure feels like a deep breath of fresh air to see Steem above one dollar. Fingers crossed for the momentum to hold even longer and why not even higher.
Thanks for your attention,
Ace