Hey Steemians,
I want to give quick updates on my Steem activities. The knowledge is helpful for Steem noobies. I'll talk a little about @steem-ua, @actifit, and @partiko. Torrey.blog's reputation is 41.931, on the verge of dinging 42. Chugga chugga choo choo!!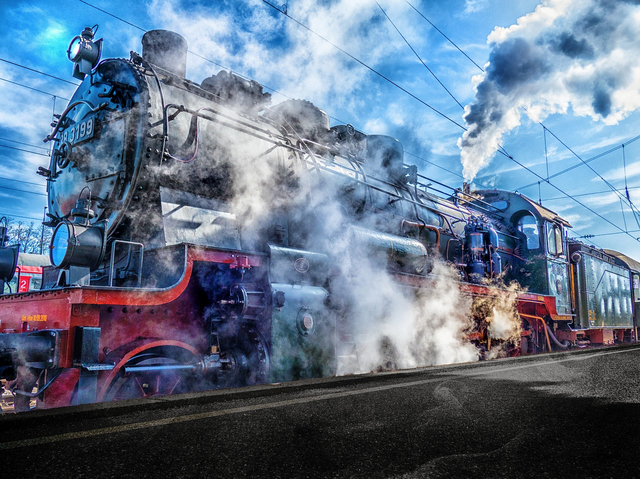 Delegation to @steem-ua
Steem-UA is an application running on top of Steem's database. It runs a unique algorithm to score users based on their Steem activity. For example, my current ua score is 0.931 and I have a ua rank of 53,902. There are 53,901 Steemians with more user authority than me.
Steemian @mindtrap generously delegated 25 SP to me for 4 weeks. This enabled me to delegate 25 SP to @steem-ua. In return for delegating, @steem-ua will throw me one upvote per week. This is a much appreciated boost, even though it's only temporary. Thanks @mindtrap!
Pro tip: steembottracker's delegation tool is an easy way to manage SP delegations.
Actifit curation trail
A few weeks back I started using Actifit (another DApp on the STEEM blockchain). This app tracks your fitness activities and post them to your Steemit blog. If you share an Actifit report with a decent number of activity points (I think 5000+), you can earn Actifit tokens.
While browsing the list of curation trails on the tool steemauto, I discovered Actifit curation trail. Since I'm a fan of Actifit, I subscribed. To my surprise, I started earning Actifit tokens for my votes.
I heard some talk of an Actifit SMT coming when SMT's go online next March. It will be interesting to see how that unfolds.
Continued support
The @torrey.blog account continues to receive upvote support from @minnowfund and @steembasicincome. If you are a new plankton on Steemit, these are great communities to boost your account. The @minnowfund offers a temporary 100SP delegation for nominated users, and the @steembasicincome program gives out votes to accounts who hold shares and upvote SBI posts.
Partiko
I use Partiko (iOS app) for most of Steem engagement. Notifications for replies and comments make it very convenient. The app works great almost 100% of the time, I've only had a few minor issues. As HF20 makes it easier to create new Steem accounts, Partiko (and similar apps) will help attract a crop of new Steemians.

Thanks for reading!
Torrey 🙏🙏
p.s. let me know if you have any questions, I will respond within 24 hours.