YOUR WEEKLY BLOGGING AND CRYPTO HOROSCOPE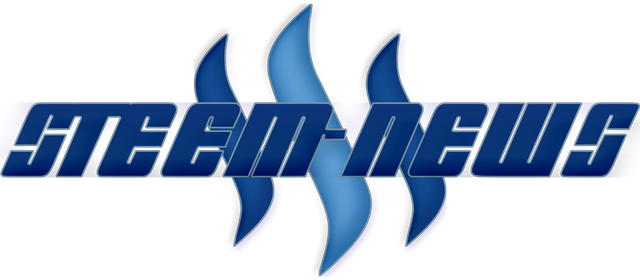 ♈ ARIES
BLOGGING
This is a very productive week for you thanks to the sun in Virgo. Use it and finish the tasks you've been postponing.
CRYPTO
Be careful with spending your crypto budget on suspicious currencies because it may not pay off but actually cost you money.
---
♉ TAURUS
BLOGGING
You have been working on some big community projects in a leading role. Leadership comes with both opportunity and responsibility, so use your role to your advantage.
CRYPTO
Your new cryptocurrency of choice was a good choice indeed. Try and lend some of your expertise to those less fortunate.
---
♊ GEMINI
BLOGGING
The stars this week rule all kinds of creativity and you may be in a stimulated state of mind, producing works that are new or help you go beyond.
CRYPTO
You need to be on your toes so you don't fall for someone's (convincing) hard-luck story or get hustled into doing something you're not comfortable with.
---
♋ CANCER
BLOGGING
The sun and Mercury in your communication zone can bring an element of logic and thoughtfulness this week. The coming days can be great for planning, mental tasks, writing, and teaching which make them ideal for some tips & tricks and how-to posts.
CRYPTO
This week can be hard on your financial plans which includes crypto coins as well. Holding is the best option.
---
♌ LEO
BLOGGING
Feisty Mars and rebellious Uranus clash at the start of the week, so you could feel particularly frustrated with someone who seems eager to disrupt your plans. It may be unfair flagging or Cheeta following you around but try and resolve the situation wisely and calmly.
CRYPTO
As the sun and inquisitive Mercury merge this week, crypto matters could be subject to greater thought than usual. You might be determined to look for a new opportunity rather than invest in the first trending currency you see. "Wise investing" can be your mantra.
---
♍ VIRGO
BLOGGING
Routines could be disrupted this week as dynamic Mars angles toward electric Uranus, it can have a positive effect on bringing new ideas to the table but it will still affect your scheduling.
CRYPTO
As inquisitive Mercury and the sun move into your money zone on Friday and Saturday, you might feel moved to balance your wallets.
---
♎ LIBRA
BLOGGING
As both Mercury and Mars move into your sign on this week, it could feel like a new wave of energy. The sun can bring a boost of vitality and enthusiasm that can help you to accomplish so much more. Blog away!
CRYPTO
Listening to your instincts seem to be paying off. Try to hodl trough this week and see your investments grow even more!
---
♏ SCORPIO
BLOGGING
People on the platform don't always have your back so don't get caught up in this negative energy. The more you feed the fire with your own gossip and judgments, the worse off you will be. So lay of the Discord and commenting a bit and focus on writing.
CRYPTO
The last week's harvest of a good investment is waiting for you so replant those crypto seeds! The stars are smiling your way!
---
♐ SAGITTARIUS
BLOGGING
Work on the quality of your posts because the networking is beginning to pay off. The numbers of upvotes will grow.
CRYPTO
This week will be the time to plant seedlings and in the weeks to follow you will have the fruits of your work in your wallet.
---
♑ CAPRICORN
BLOGGING
You could be a rising star in the Steemit community as a potent blend of energies suggests that your words could hit home and be welcomed and embraced. Something you say could leave a positive mark on some curators.
CRYPTO
For the next few weeks, think about how to lay the foundation for future deals and focus more on researching the crypto market. The Universe will lead the way.
---
♒ AQUARIUS
BLOGGING
Both lively Mercury and the sun move into Libra this week. That will bring new opportunities that might encourage you to leave your comfort zone regarding writing.
CRYPTO
The week ahead will bring no more clearance on what to invest in than the last one did. So hodl some more. Trading without clear vision will bring you great loss.
---
♓ PISCES
BLOGGING With chatty Mercury and the sun both in the last degrees of your relationship zone focusing on networking this week may pay off big time. Work that Discord to your advantage.
CRYPTO
The time to buy and sell is now! The Universe insists that you act and not leave things to chance so don't hesitate.
---