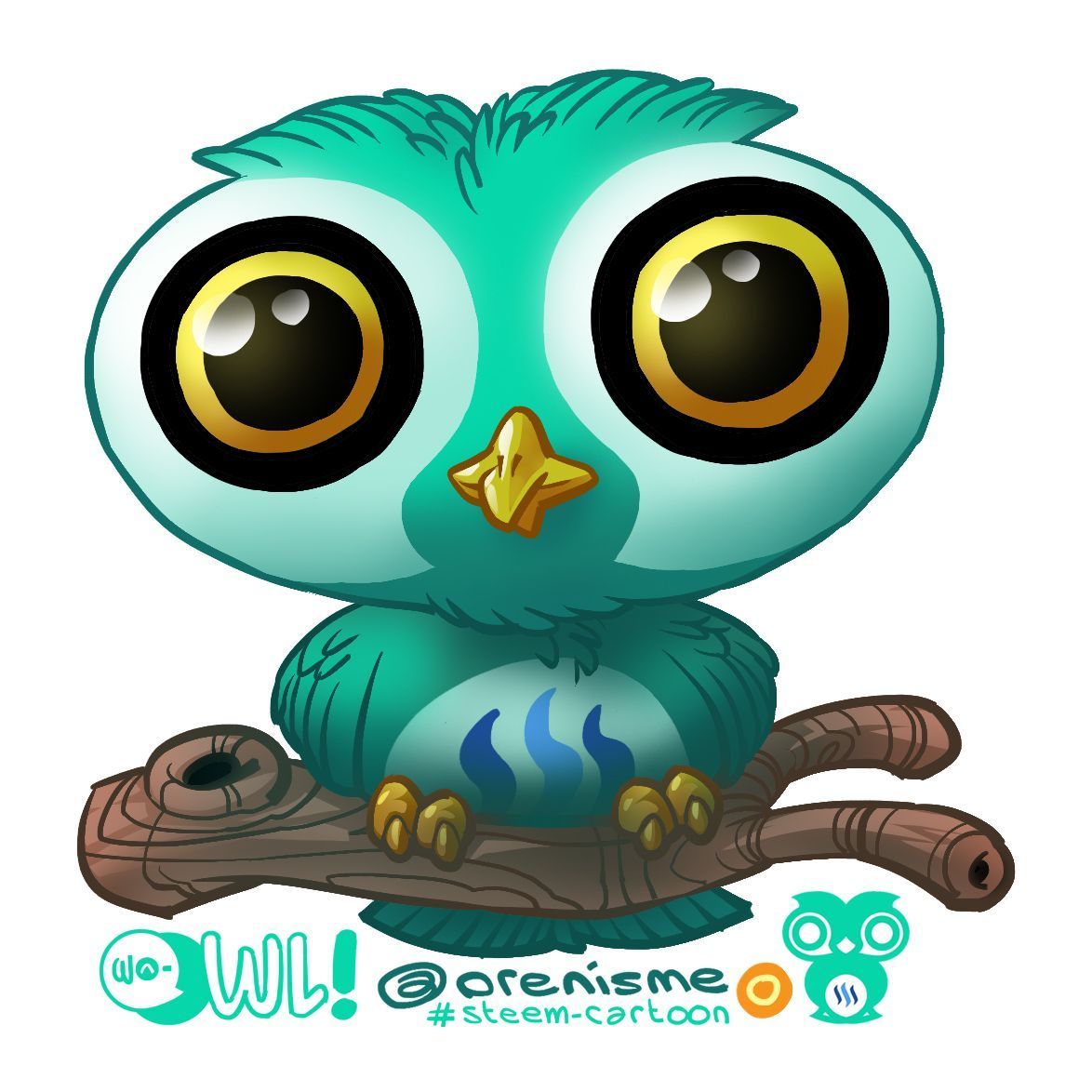 artwork by @orenisme
My Love With Music
---
I was talked into forming this community by @calebleejl, that was when I robed in my Flamenco guitar teacher @zhusatriani. His vision strucked a chord with me, sometimes all it takes was just one man's dream and vision to be infectious enough to infect an entire community. Well, that is if the key is right. We have heard of many stories of rags to riches by aspiring musicians. For those who made it, there are many thousands more that didn't. Opportunities may not be open to everyone and that has zero correlation with talent or looks. Sometimes it is just pure luck. That is why we have #steem-music which is for everyone.
My Mother, My First Music Influence
---
My mom holding a respectable position in a logistic company when she gave birth to me. I was quite sickly as a child, often making my rounds to the clinic because I have asthma. My dad works for the government. I am the eldest son. I still remember that the nights are quite tough to get by especially when I am struggling with breathing and I cough the whole night.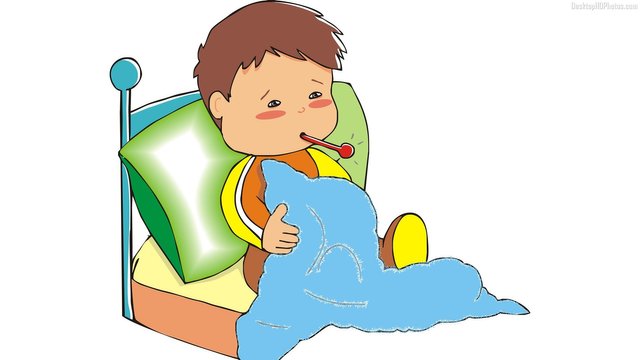 Source
My mom being the doting mom that she is, would spend the night with me and she try her best to help me sleep. She would sing lullaby, some oldies and some French songs. She knows a bit of french because she was from a missionary school run by the sisters and they are French. My mom was a very good singer, but she never felt that she has the musical vibe in her. Her singing often sooth me when I get cranky or when I had a bad day.
I grew up knowing Cat Stevens, Freddy Mercury, Abba, Elvis Prestley, Beatles and of course the King of Pop. My mom is the typical housewife that cooks in the kitchen the most part of the morning. Her radio would be tuned to the oldies and I am her faithful little elf that helps out. So its music and cooking for me since young.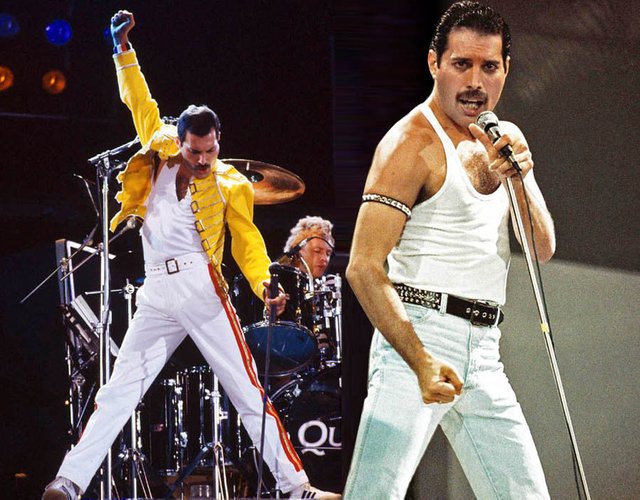 Source
How I Picked Up the Guitar
---
I was besotted by the guitar because it is quite impressive and it is easy to carry around. My first brush with the guitar was 23 years ago. I was still schooling. I saved my pocket money to buy a guitar for myself. I only have enough for the cheapest guitar which costs something like USD 10.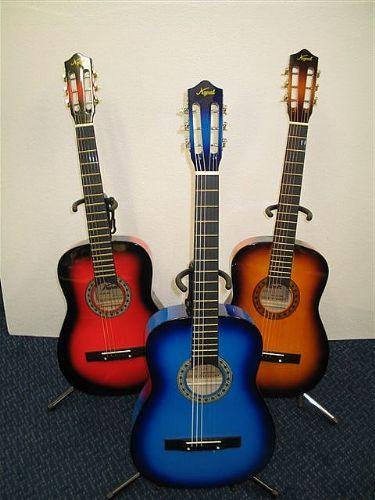 Source
(the guitar that costs USD10 in 1994)
Many advised me against getting that, I took their advise, took my USD10 and tried my luck. That year was the World Cup in Los Angeles and I remember betting all the money I have and told myself, either I have a better guitar or I give up my dream of owning a guitar. I can't work because its against the law to work at that age in my country. Well it is also against the law to bet...but hey, that is not the point.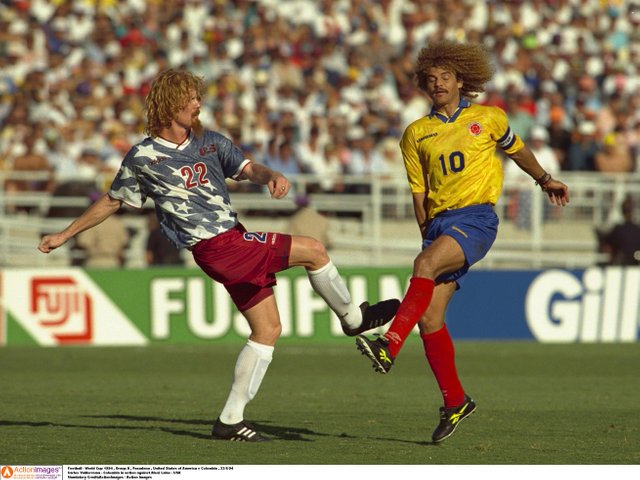 Source
To cut the whole story short, I ended up with USD50 and I managed to buy myself a better guitar.
Ain't an Easy Feat
---
Learning guitar on my own wasn't easy. I tried and I tried. Many of my friends are from the Church and they can play some decent music. I was wondering if I make the cut. I tried for 3 more years but all I know is how to hold the A, C, E and A minor chord. Then one friend told me to give up because I am just a music daft. I believed him because the result was telling. I am not going anywhere.
I went to college and because I have this liking for calculus and arithmetic, I did quite well. I got some extra cash by giving home tuition and that was when I decided that I should take music lessons. That was the best decision I've made.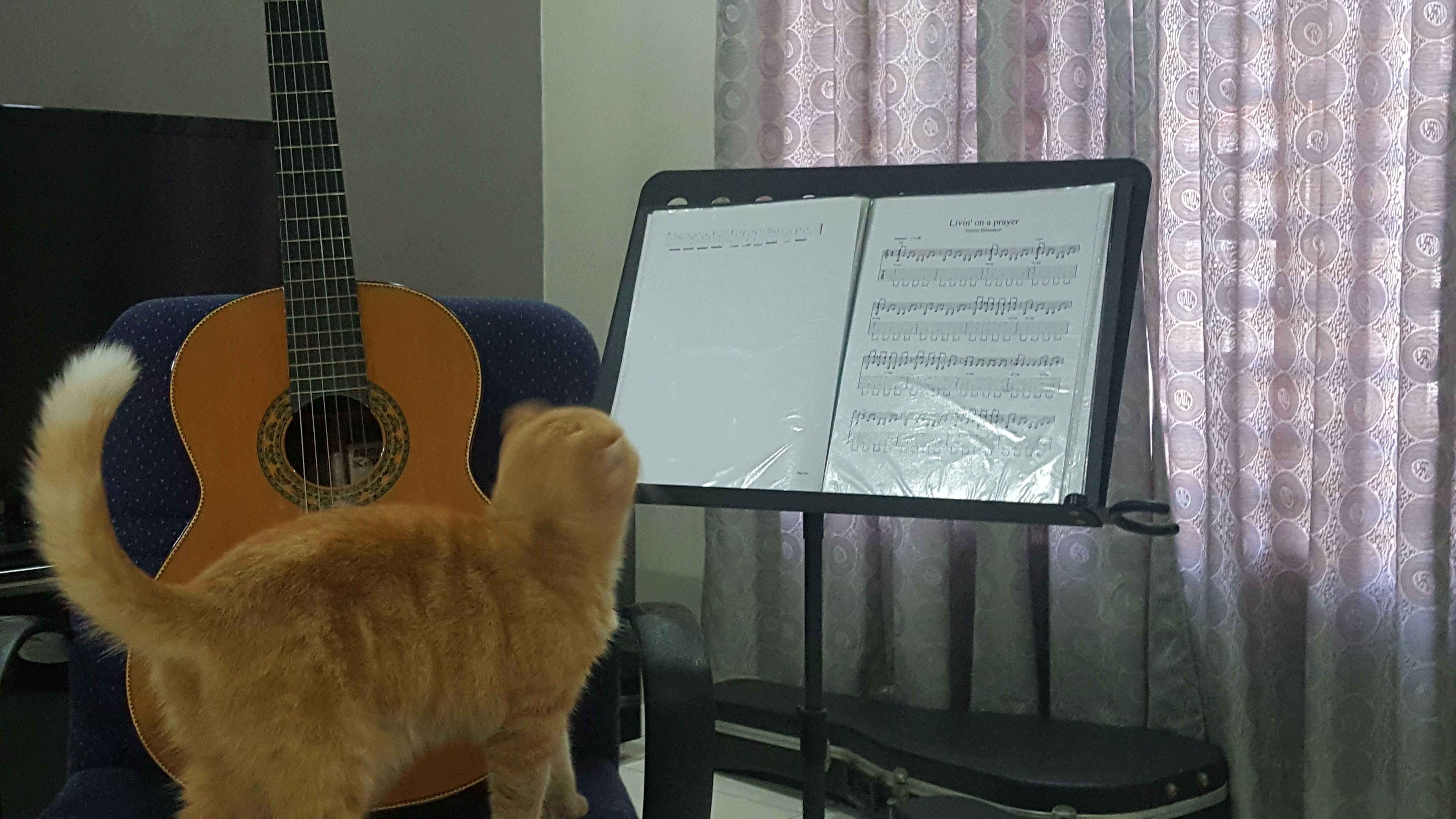 (My avid fan)
My guitar teacher was my influence. He knows that sometimes I run dry of cash to pay him because my parents are opposed to the idea that I am doing my legal studies and at the same time also dabbling in music. I had an ambition which is to play in a grand concert.
The progress was pretty fast. I was performing to small group of audiences, especially to parents, neighbours and friends. I took a loan from my guitar teacher and the dream to purchase a USD800 guitar turned into a purchase of a USD2,500 guitar. It took me about an entire year and 3 jobs to pay for that guitar. No, I didn't turn to gambling to pay off.
This is the guitar that I still keep till today. The sound may not be as good as I wish, but it has the sentimental value. The story continues...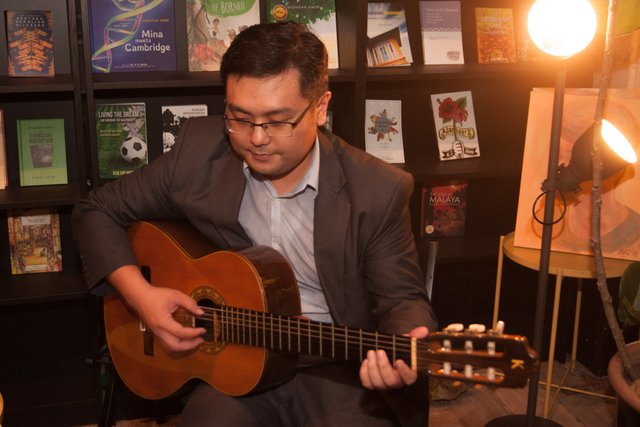 Join us at Liberal Latte, 24/2/2018 at 8.00 p.m. local time
Address : 2, Lorong Dungun Kiri, Bukit Damansara, 50490 Kuala Lumpur, Wilayah Persekutuan Kuala Lumpur
---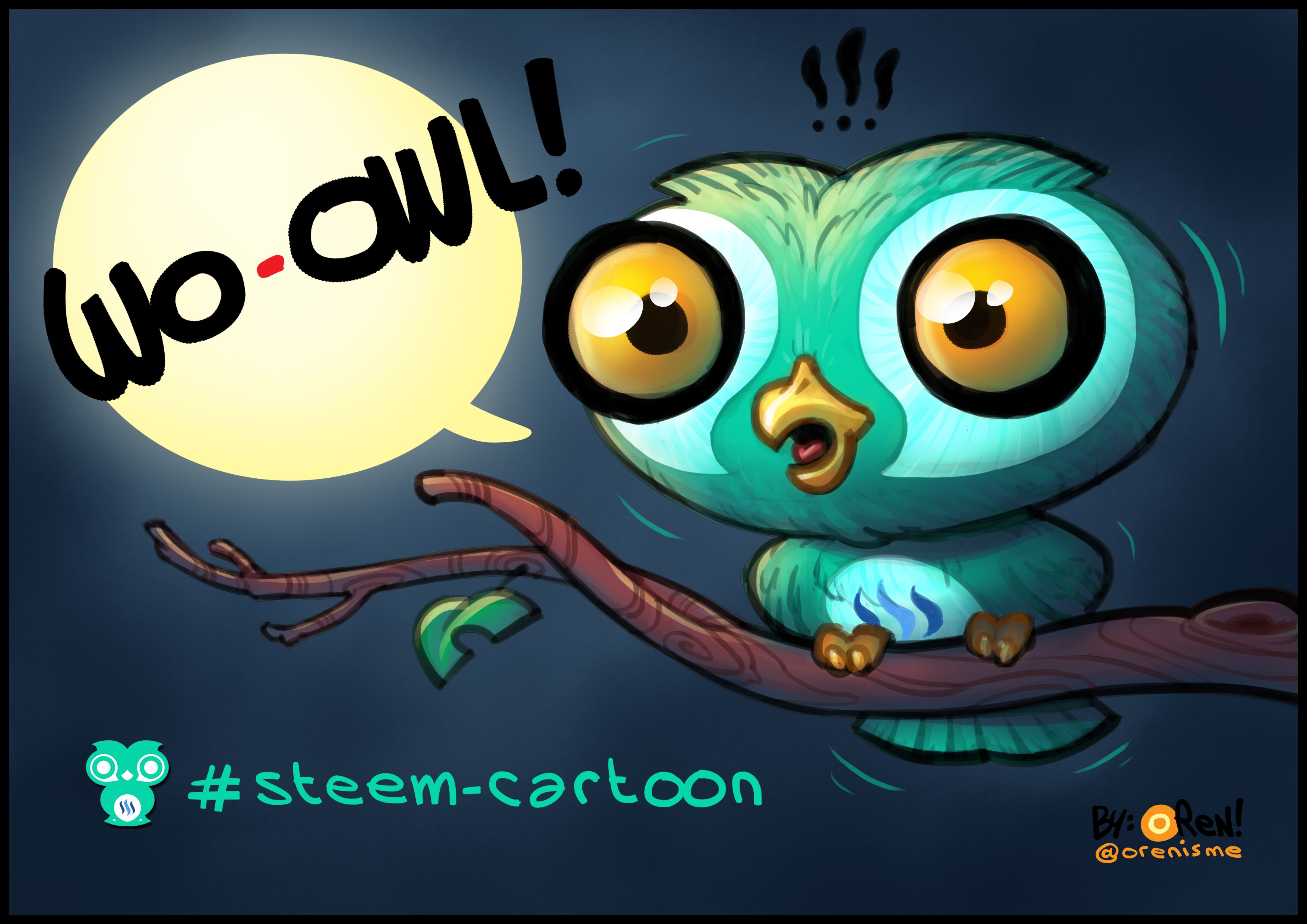 credit to @zomagic