HACK YOUR HABITS WITH COGNITION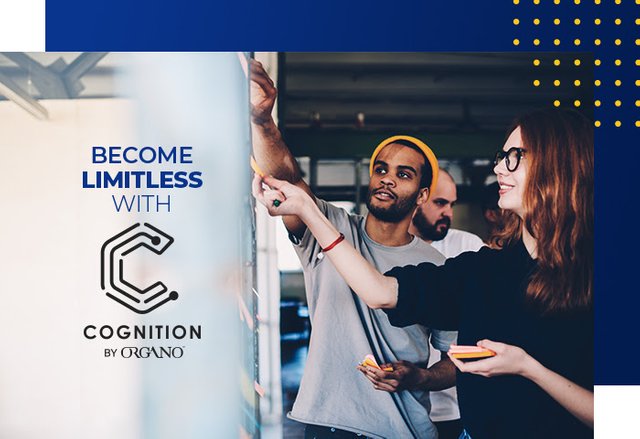 The brain is amazing, with an average weight of 1500 grams, it is the most complex organ in the human body. It is responsible for all of the body's functions and it produces our every thought, actions, memory, feeling, and experience of the world.
With hundreds of thousands of chemical reactions happening in the brain every second of every day, it is the most powerful supercomputer in the world. Unfortunately, it comes with no instructions booklet!
GO BEYOND YOUR LIMITS
The brain is flexible and it was shaped, both structurally and functionally, by everything you do and by everything you don't do.
Now you can go beyond your limits, comfortably seated in your house, increasing brain core functions, and trains them much like any other muscle in your body in just 6 minutes a day.
YOUR BRAIN IS A MUSCLE, TRAIN IT
Have you really challenged yourself? Have you really tried to go beyond your limits? There are ones, who take up the challenge and prepare themselves to break all the barriers and cross all their limits to achieve what they want from life.
If you want to learn how to go further, you can now do it!
Enjoy the power of COGNITION by ORGANO™, a unique and purposely unordinary experience of your brain.
Developed to optimize people's performances, COGNITION by ORGANO™ is the most scientifically validated cognitive performance training and support program on the market today. The program exclusively designed to ignite the cognitive possibilities for your brain.
GET BETTER EVERY DAY
The program has been shown to support improvements in human performance, increase mental awareness and resilience in the face of adversity. It has helped me a lot as an early adopter of this program.
The Benefits are endless: Improve Attention & Focus, Multi-Task Ability, Sensory Acuity, Working Memory, Decision Making & Reasoning, Cognitive Stamina & Flexibility.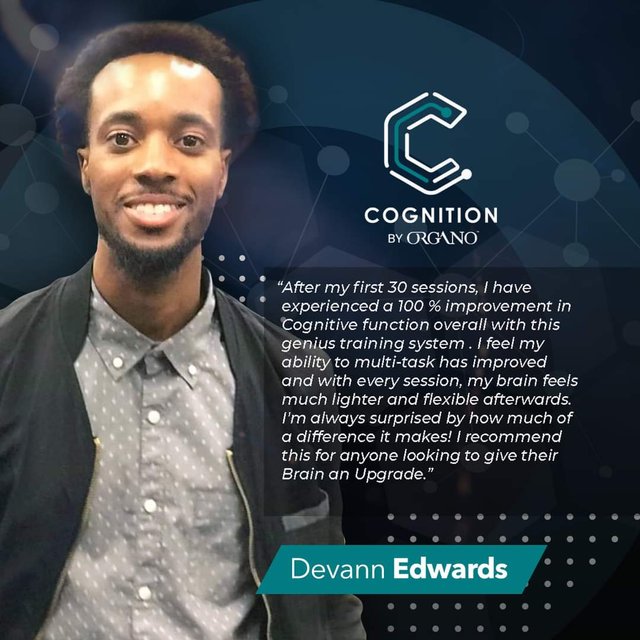 STEP INTO THE GROWTH ZONE
How do we make our brains speed up? How can we stay focused for longer and perform better than ever? The answer is by training it. Our brain can be brought to the maximum with the right exercises.
COGNITION by ORGANO™ is a system that improves the efficiency of your brain but the primary driver of change in your brain is your behavior, nothing is more effective than practice at helping you learn and the bottom line is "you have to do the work".
YOU MAKE THE DIFFERENCE
Simple yet powerful techniques that you can use during everyday routines. Techniques that will help you improve your abilities, deepen the connection you have with yourself, and give you the confidence to be open to learning new things.
IF YOU WANT TO KNOW MORE, VISIT HERE: https://cutt.ly/VgJuc5G
Also, Lets Connect: https://linktr.ee/devanntheconnector11
Let's help you also train to become limitless.
Stay Empowered, and just remember, the connection… continues :)