Here is the cheatsheet that I follow everytime I am done publishing content. Feel free to use it to attract more people to your articles.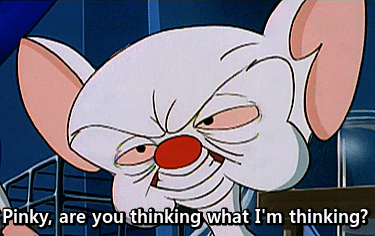 I am sure that all
steemit.com / steemit.com
users agree that it is by far the best platform to monetize content creation. But we have a bigger objective in mind then dollars and cents...
what is it pinky?
In some ways, steemit bloggers have it too easy. They publish and the money flows in...without having to put any efforts in the promotion part of their blog. It may not be always like that. One day, so many people are going to be on steemit that you will have to compete for people's vote. Why not start right now by building good content promotion habits?
If you are here for the long run, once you publish, follow the cheatsheet below.
Upvote Yourself!
Ping your post with Pingler
Send an email to your email list if you have one
Pin the image you are using as your thumbnail on Pinterest with this plugin
Craft a smart tweet linking to your blog
Share on your facebook wall
Submit to Digg
Submit to a related category on Reddit
But Why?
What you do when you follow this process? You increase your chances to have people find your content, join steemit and upvote your content. Also, as a community, when we follow this process, the rankings signals go through the roof , Google starts to pick the content on steemit and sign-ups are going up up up!
Conclusion
If you enjoyed what you read here, don't just 'retweet' it, don't just 'like it' elsewhere. Make sure you Sign up (it's free!) and UPVOTE it, here on Steemit and share in the rewards!