people ask me 'cryptocurrency sounds good but how do i spend it?
Simple instructions on how to turn your steem or steem dollars into fiat cash.
This is a re-edit of an article i wrote 6 months ago. I decided to re run it because i believe there are new steemit users in the U.K. and Europe who could benefit from this post .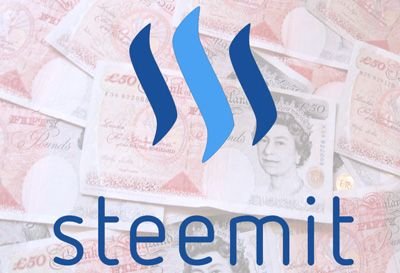 You can use these instructions for STEEM or STEEM DOLLARS (SBD)
step 1
Open an online account with a crypto-currency exchange.
Currently Bittrex and Poloniex are trading STEEM and SBD (steem dollars). You can exchange your STEEM or SBD (steem dollars) into Bitcoin or other crypto-currencies.
Go to https://bittrex.com/ or
https://poloniex.com/ and open an account.
Remember, your funds will be stored in a wallet on this site so please use a very secure password.
For extra security, set up 'two factor authentication' .
step 2
Find your wallet address on the exchange
On bittrex, go to 'wallets' , click on the + sign next to STEEM (if you can't see STEEM, type it into the search field.)
in the pop-up box you will see a memo code and registered account name. copy the memo code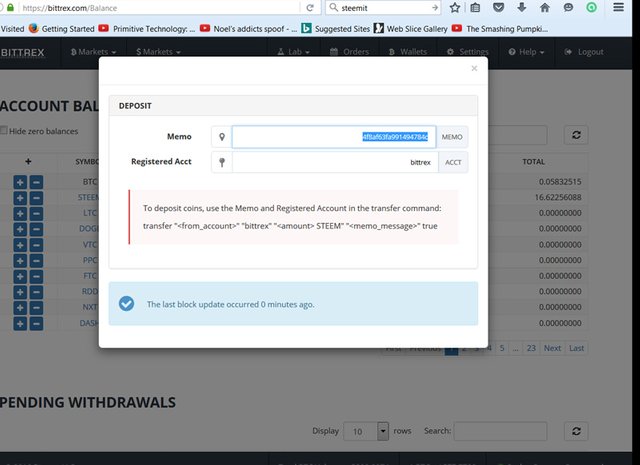 on poloniex, click on 'balances' and on the dropdown menu select 'deposits & withdrawals'
Scroll down the page until you locate STEEM, on the very right hand side of STEEM click on Deposit, this will then show your memo code. copy this code.
Step 3
Transfer STEEM to your exchange
Click on your STEEM wallet, then click on the little drop down arrow to the right of your STEEM balance, select 'transfer'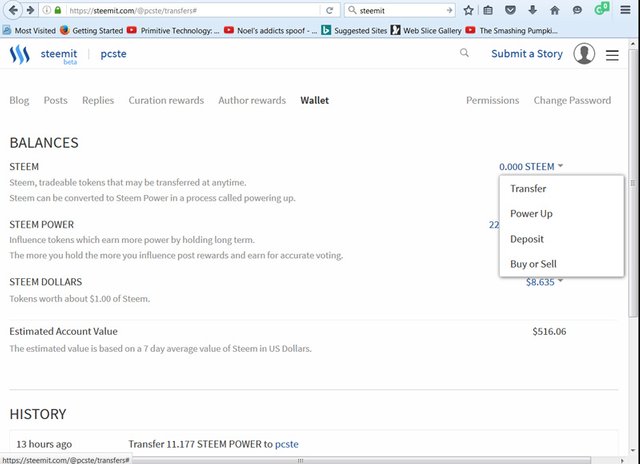 in the 'to' box put the name of the exchange. i.e. bittrex or poloniex
enter the amount of STEEM you want to transfer.
In the 'memo' box put the memo code you copied from step 2.
click on 'transfer'
your STEEM is now on its way to your exchange (it will take a few minutes to show up in your account)
Step 4
Exchange your STEEM for BTC (bitcoin)
On Bittrex, click on the bittrex logo top left.
Click on BTC-STEEM
You should now see the trading chart.
Im not going to get into the complexities of trading in this explanation, as that is another entire tutorial.
So, ill just tell you how to exchange at the current rate at the time.
In the units box put the amount of STEEM you want to trade (you can select all of your STEEM by clicking 'STEEM available' above the box)
In the 'sell STEEM' box click on price, select 'Bid'
click on 'Sell STEEM'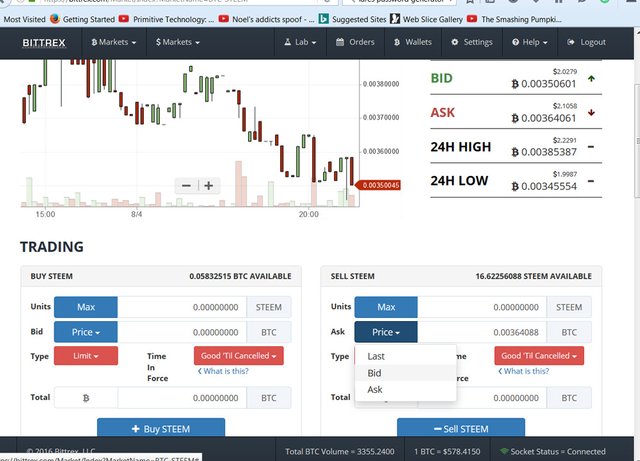 On poloniex, find the BTC-STEEM market.
in the sell STEEM box click on highest bid
put the amount of STEEM you want to sell in the amount field.
click 'sell'
You should now have some BTC (bitcoin) which you can spend at many online retailers.
Step 5
Turn your bitcoin into spendable fiat (cash) with a virtual or plastic card
Go to e-coin and sign up for an account. if you use this referal link you will get 25% off your virtual or plastic card.
https://www.e-coin.io/?ref=35d53268ea8d4aaeb224b26d0119c776
I think its about $3 for the virtual card. you can use the virtual card anywhere that accepts debit/credit cards online.
If you get the plastic card you can use it at atm's to withdraw cash.
The plastic card only took a few days to arrive.
You have a lifetime limit of £2000 if you do not want to confirm your identity. please note tho, if you get a 'no name' card and want to stay anonymous, make sure you you add a first name and last name to your card even if it is a made up name. as some online retailers require you to fill in a first and second name on the payment fields.
E.g. i put pcste on my card, and when i went to purchase something off ebay it required a 2nd name filling in, without this i could not proceed. (paypal did allow the card to be attached to paypal tho)
I would have been better registering my name on the card as 1st name : pc 2nd name : ste
Tbf ive only had problems with ebay so far with a 1 name card. Its just something to consider when setting up your card.
They also have a phone app which i believe is giving away a free virtual card if you download the app. (ios 8 tho, i cant get it on my iphone 4)
When you have set up your account and recieved your card (virtual is almost instant), click on account at the top of the page.
Next go to 'Bitcoin Account Balance' click on 'view address' and copy the BTC address generated.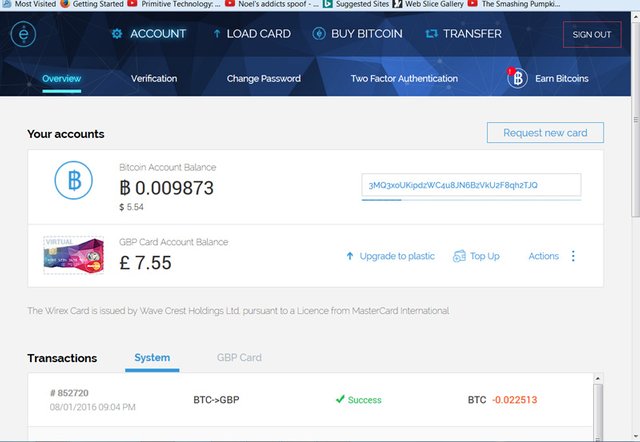 Go to bittrex or poloniex and find your BTC (bitcoin) wallet. 'wallets' in bittrex.
in poloniex its 'balances' 'withdrawal & deposits'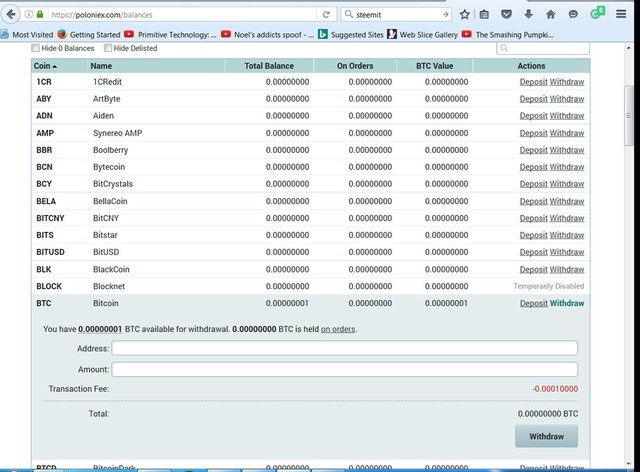 click on withdraw and enter the address copied from e-coin. click on withdraw and follow any instructions.
you have now sent BTC (bitcoin) to your e-coin wallet.
Go back to e-coin and click on 'Load card'
then enter the amount of BTC you want to put on the card (min£10) this will transfer into your chosen fiat currency. for me its GBP.
You can now use your card just like any debit/credit card.
Please resteem