Scotbot launch! Time to make your own custom token powered by proof of brain on Steem!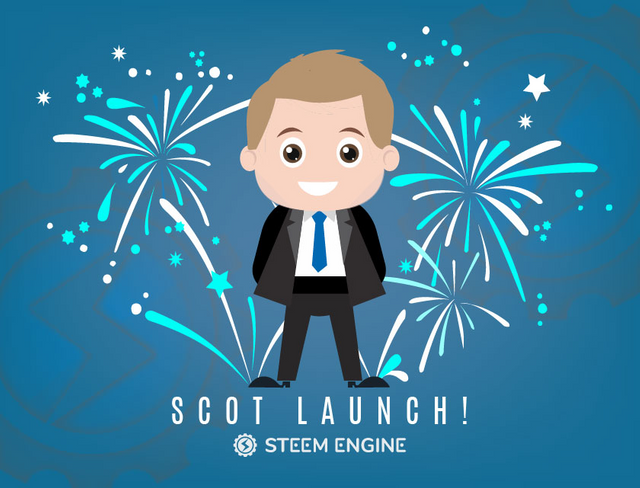 Good news Steemians! You can now start your own community powered by Proof of Brain distribution! It took us a few months, but we've been able to build a smart contract platform, allow for token creation and trading, stake (power up) the tokens, distribute them using a customizable python voting bot modeled after the SMT white paper, and more is coming.
Both @yabapmatt and I have put up our own money to get Steem Engine and the distribution system created, and there will be ongoing infrastructure and personnel costs to run the system, so we are offering it as a paid service, but we want to work with active and serious communities to make sure it is affordable and even profitable to run your own proof of brain token.
We're currently prototyping an integration of advertising into a custom website (we'll use condenser, the code behind steemit.com), which we can run on your behalf for your token.
One thing the new communities running off of the website will like is that we'll display post rewards in your token! So, it won't show how much steem you're earning. Instead it'll show how much of your community's token the post is earning.
The next major step after getting the prototype launched is incorporating advertising into the custom websites. If this all works your investment in a Scotbot community will generate more revenue in ads than is spent on running the community! What you do with that revenue is up to you!
Will you collect it and lambo-up? Or will you buy tokens with it to burn to inflate the price? How will you manage the project?
So many thanks!
This project couldn't launch without @harpagon or @yabamatt who created the smart contract platform and built a front end for it.
We were lucky to borrow @asgarth (thanks @jarvie and @steempeak), and he built the exchange that's on the platform modeled after the steem/sbd market.
@wehmoen built a block explorer and we link out to it on the site.
@beggars took over site creation and has taken on lead developer role for the steem-engine front end.
@someguy123 created and now manages the crypto converter that's powering how we can deposit and trade other cryptos onto the exchange.
@holger80, master of python and beem, took on constructing Scotbot and allowing for many customizations.
@inertia built a second block explorer and has been helping us track down bizarre transactions and coordinate dev ops.
@crystalhuman and @clayboyn have been helping us with some user concerns along the way.
We're of course standing on the shoulders of the Steem platform so thank you to the Steemit team.
It's been a great team and we're super productive! I'm looking forward to more!
What's next?
Beyond the custom websites that generate you revenue for your community we have a few things planned. Next up on the crypto converter side is the integration of EOS and EOS tokens. So, not just trading EOS, but we'll trade the 100+ tokens that live on EOS.
This is another step in turning steem-engine into a one stop trading shop to turn any asset class into a different asset class. Take crypto, tokens, stocks, bonds, mutual funds, commodities, futures, or government fiat and turn it into any of other assets and have it happen transparently on the Steem blockchain!
So, we got custom sites with ads in the works, a crypto converter that's gonna keep expanding, and we've started on a STO/ICO/IEO launcher! Once we've made it easy to gather money here then it makes more sense to launch tokens here. Build a business, register the token, and launch a security. Or go the ICO route where you have a product functioning and it's powered by the token you sell via an ICO. We'll help with both. You'll setup a crowdfund like kickstarter where you can set the goal, send the money back if it doesn't reach goal, and we'll get multiple currencies accepted there!
These are exciting times!
Greasing the wheels
I've placed a 10,000 ENG sell wall at 0.8 ENG/Steem. This is a 20% discount for the first 10 communities that would like to distribute their tokens with scotbot. With Steem prices low and this discount it's a really inexpensive time to launch the first independent token communities built on top of Steem!
Ready to Start?