Now trading EOS on Steem-Engine.com. Get your EOS token listed too!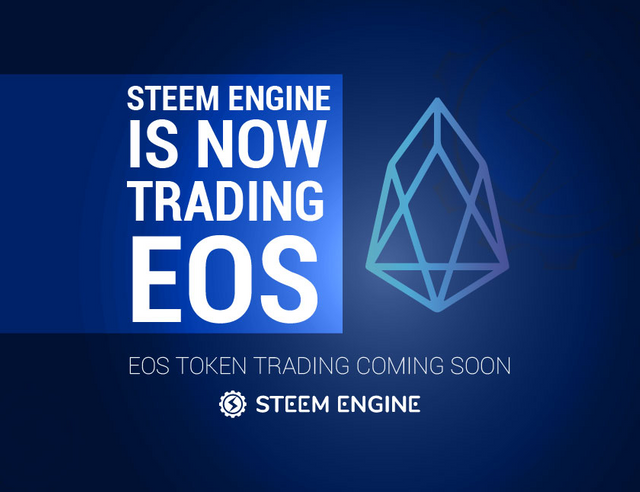 Well, we (someguy123) have been working on this baby for a while. I'm very stoked to announce that Steem-Engine.com can now accept deposits and withdrawals for EOS!
In total we're trading steem, btc, ltc, doge, bch and now EOS.
BUT WAIT! THERE'S MORE!
We can start listing EOS TOKENS for sale as well!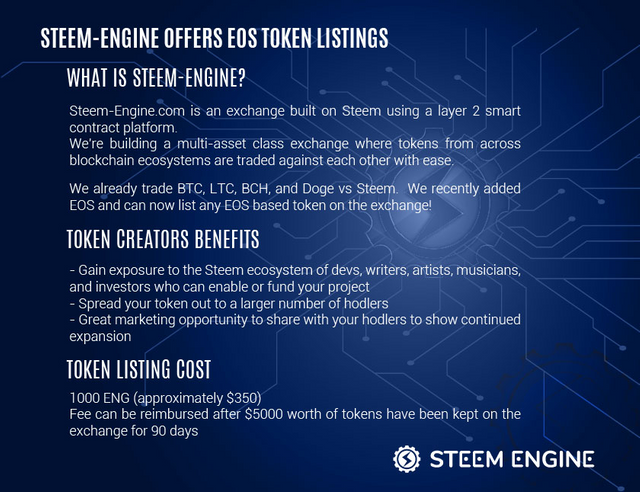 If you have an EOS token and would like to get it up on the exchange please reach out to me on Discord- https://discord.gg/whqnzqT.
Vision
The Vision of Steem-Engine is to be a one stop shop for all your token and securities trading needs as well as launching your own ICO, STO, or custom community!
We started with the Dex.
We've add other cryptos.
We've made it so you can build your own communities with scot, scotbot, and now various ways to view the material.
Now we're adding EOS and their tokens.
I'm currently working on making Steem-Engine a licensed US securities exchange. The dream is to be able to trade your newly minted community token for any crypto you want. If you'd like to opt in to KYC/AML you'll be able to trade cryptos for securities like amazon, facebook, and tesla.
All these pieces take time to put into place, but you'll be able to do things on steem-engine that you can't do anywhere else in the world.