Steem Elevator Contest results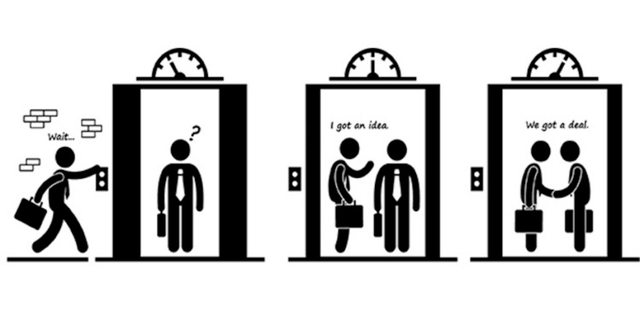 Last week, I started a contest to find the best elevator pitch about Steem. It was great to see Steemians put time and energy into telling the world what they like about Steem.
Without further ado, here are the winners I selected for the 100 SBD price I ve put on the pot. Other rewards will be distributed by @fundition, @steemmonsters and @c-squared as promised.
I've selected for winners entries that appealed as investors in general and not only at content creators, entries that show that Steem is much more than Steemit and has a big opportunity for growth.
In his video, @revisesociology talks about how Steem could become a home for those tired of social media giants, deplatforming etc., and how to make a profit investing into the diverse ecosystem of our blockchain. Great job!
Also targeting deplatforming and social media users frustration towards the giants, @ironshield made a pretty good video as well, and gets to the second place.
In his video, @belemo talks about how diverse the Steem ecosystem is, and how Steem is a suitable place for dApps thanks to the speed of transactions.
Thank you!
A big thanks to everyone who participated, whether by making a video or actively commenting and curating the entries.
I had started putting together a list of key ideas I wanted to hear about in these pitches, but @marki99 did it perfectly so I hope he won't mind the copy pasta :
Wallet addresses as usernames.
Free transactions, no fees.
Fast transactions, 3 seconds transfers.
Scalable: 100 000 transactions per second (as much as EOS, if not more).
ROI on holding steempower (currently 2%, can be a lot more if delegating for a return or curating).
Web app specific blockchain, which will keep it ahead of general smart contract blockchains.
Self funded DAO, where Steem Power holders can vote what gets funded.
Earn by posting, earn by curating (voting others' posts).
Create a community on the blockchain, which is independent of the website on which it can be accessed. (You can even create your own website to access it).
Launch (Airdrop or ICO) your own coin, with similar characteristics to Steem, with 0 programming experience.
Integrate that coin into your community, or your web application (website).
RC system ensures that an increase in users on steem will result in an increasing demand for Steem Power, causing price increase for Steem
It's hard or perhaps even impossible to mention all of this in a minute but I might give it a try in the coming weeks ! My main point in posting this here is to show that despite the current price, there are actually reasons to be positive about what's going on here!
---
@stoodkev
Founder of SteemPlus
Lead developer of Steem Keychain
If you think my contributions add value to the blockchain, please consider voting for me as a witness here.