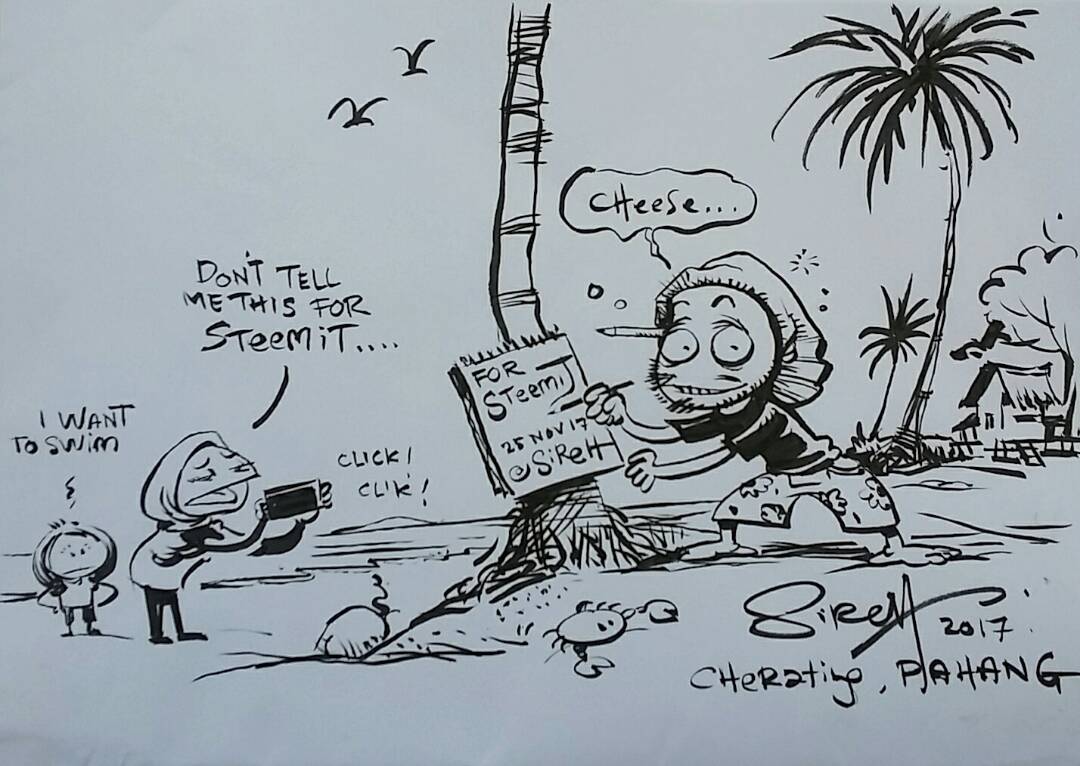 ---
Family Vacation
---
The addiction is getting into me. The school holidays has started and like all responsible parent, I take my family for a vacation at a beach resort in the East Coast of Malaysia. It is a wonderful place called Cherating, but I could not get my mind off steemit and my budding community #steem-cartoon. So, I told my wife, I got to do this...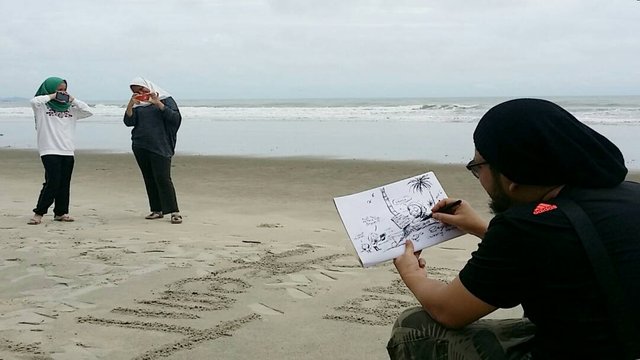 I gotta admit that posting in steemit is kinda like eating dessert. Once you start, you dont know when to stop.
---
My Kinda Life
---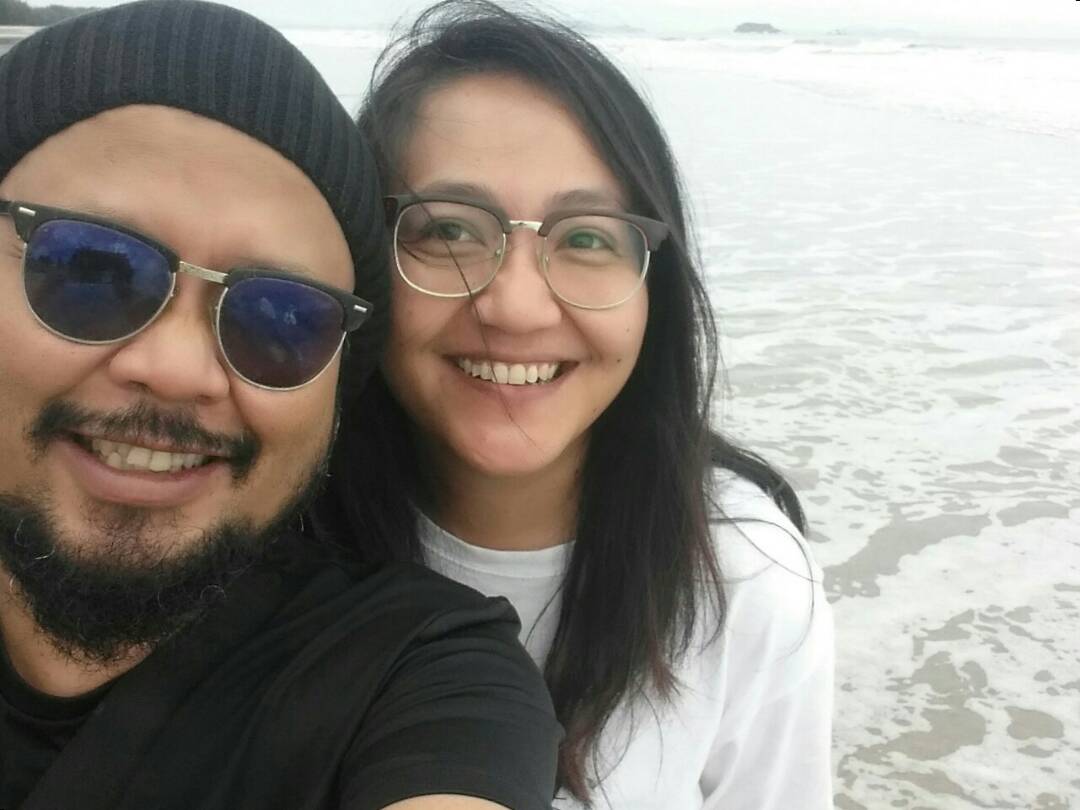 (We come with matching glasses)
The lady above is my better half. She has stood by me through hailstorm and blizzard. She is also my pillar of strength. It has been some time since I am so relaxed. The sea has a calming effect. Although the weather isn't exactly what you would call an ideal one. It has been raining here in Malaysia, but we come out before the rain starts and admire the South China Sea.
Have you ever seen an Asian Tarzan? This is how he looks like...he wears a beanie.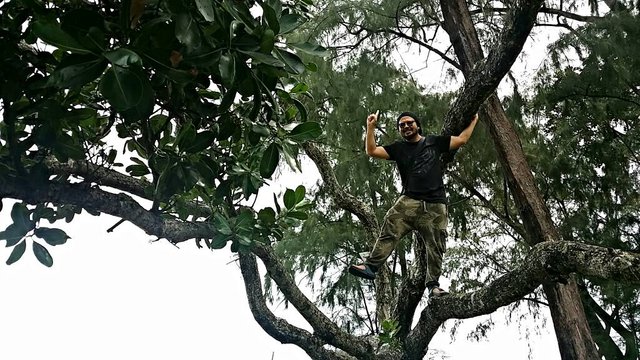 Finally, I am penning off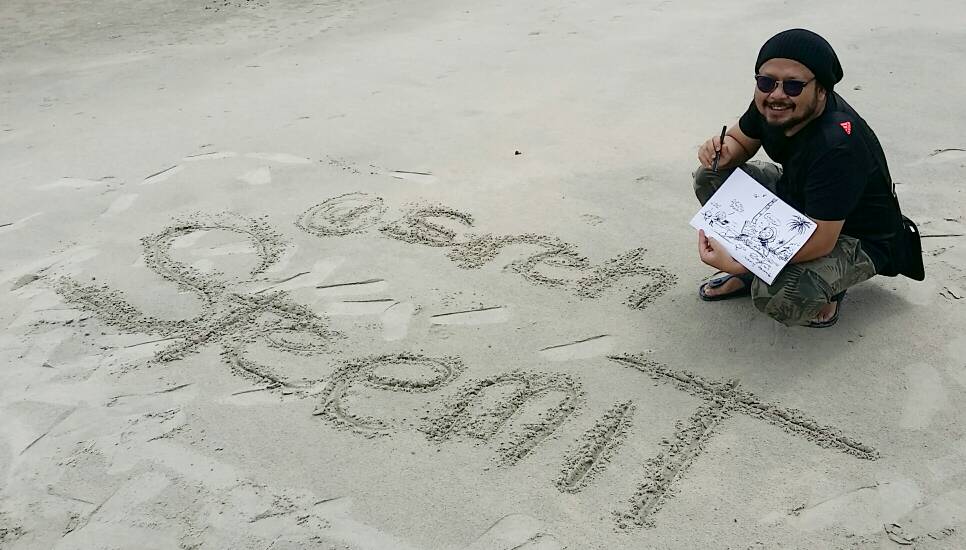 Happy Thanksgiving and Happy Holidays steemians.
---
Where do you shop if it isn't at PayWithSteem