Hi Guys, I am back with a new painting. This time I AM DRAWING A DRAGON !!!!
Its a mythical creature and its really a tough one to paint. Nonetheless, I finished it !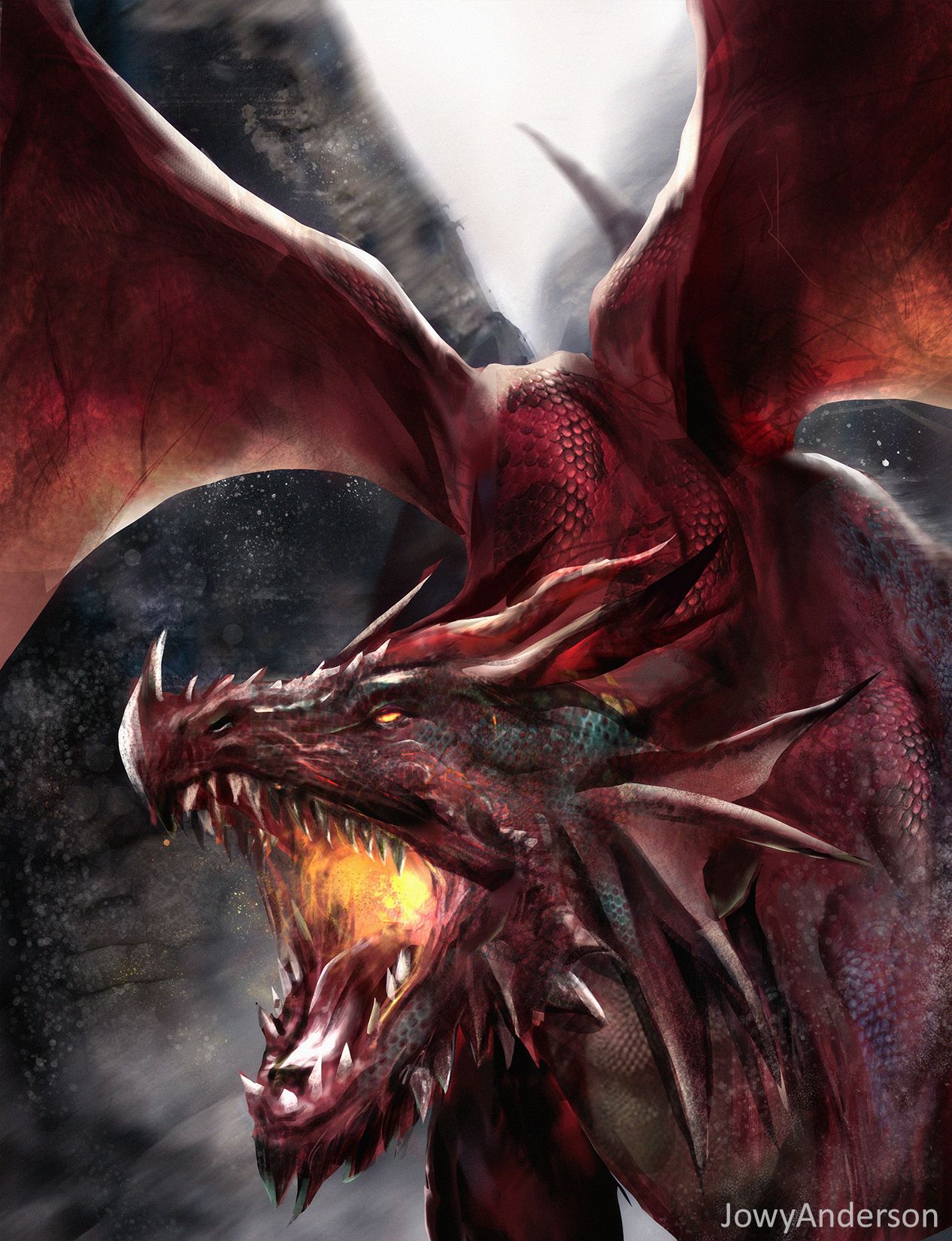 The result somehow looked a little bit different from my initial sketches. xD
I actually started off with 3 different sketches.
Sketch 1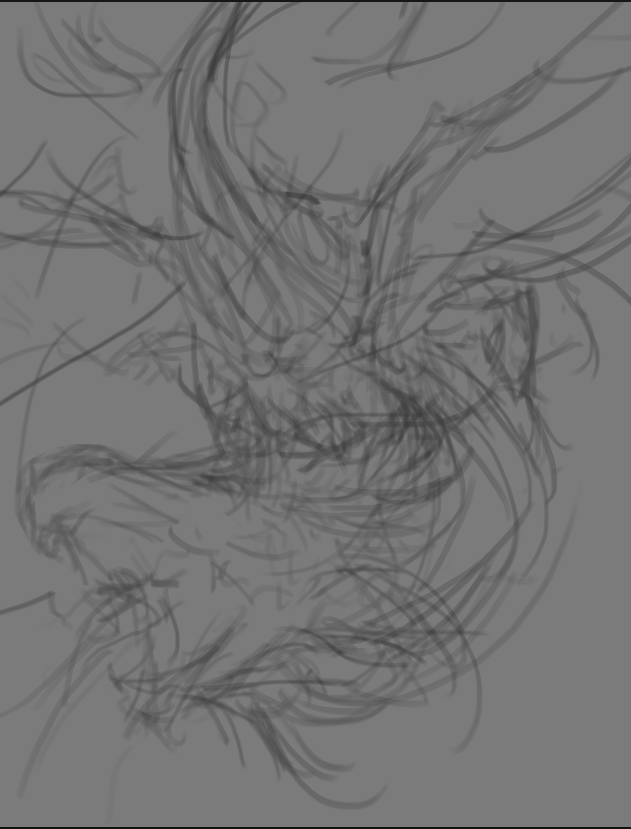 Sketch 2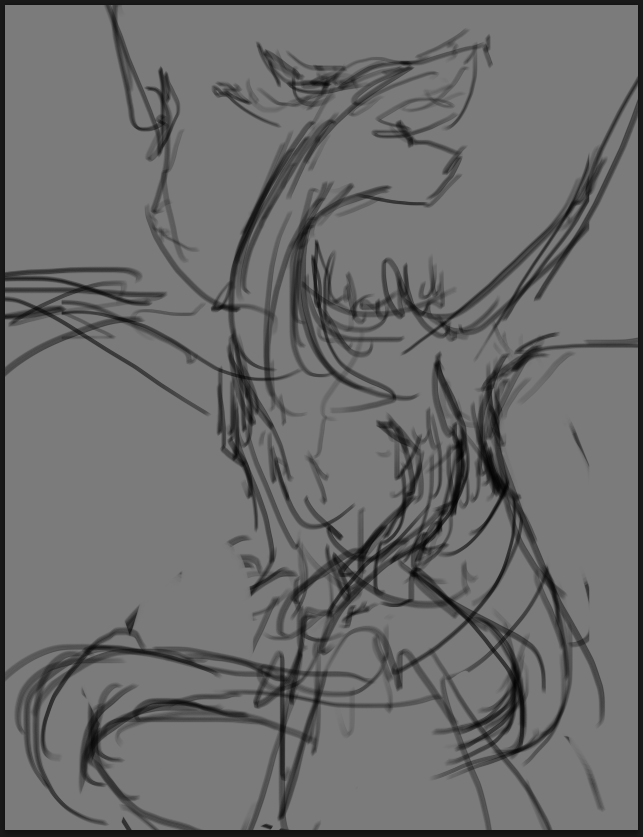 Sketch 3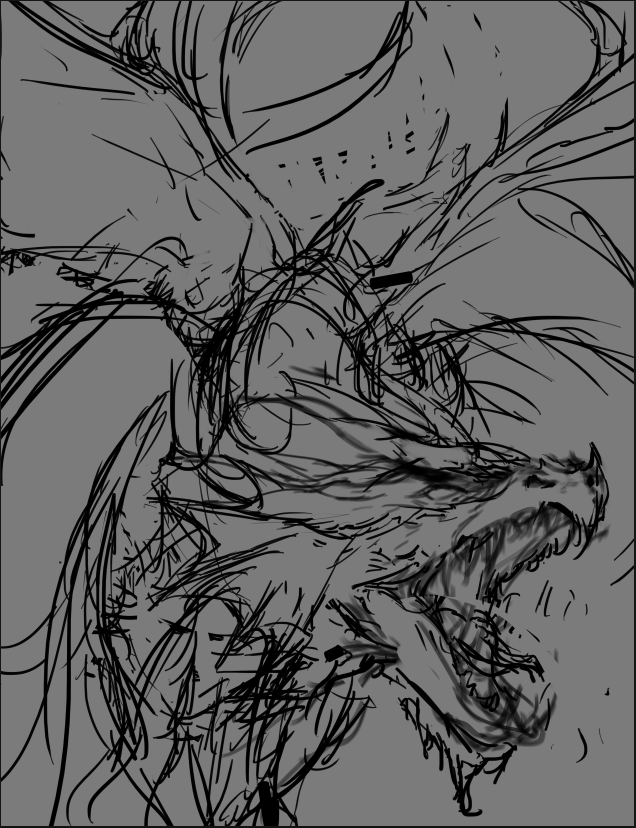 And I finally decided on sketch 3. As you can see, Sketch 3 pose is really dynamic, plus I really like the close up look of the head. But as the progress went, it turned out the pose is sketch 3 was a bit harder to paint. The problem , I think, is because I lack understanding in perspective and foreshortening.
Thus, I hope I could work better in these two criteria . >< Everyone is learning and I am learning very slowly. Its always good to compare your initial sketch and your final product .
I also decided to make my dragon a lot larger and fatter .
As you can see, I made my background that way using filter > blur > motion blur. This is to indicate that the dragon is travelling in high speed and you only got to capture it in a fleeting moment, with a high shutter speed setting, you notice his jaws widely open, preparing to fire catastrophe at any moment. That is the nature I intended to capture. The fierceness of a beast. An undefeated legend. A dragon.